Prince Harry and Meghan Markle Have 30-Page Dossier to Challenge Bullying Claims—Author
Meghan Markle and Prince Harry have amassed a 30-page dossier to refute allegations the duchess bullied her staff while at Kensington Palace, according to a royal historian.
The couple's bombshell Oprah Winfrey interview in March was preceded by a leak to U.K. newspaper The Times of accusations Meghan "bullied two PAs out of the household."
Meghan Markle's former press secretary Jason Knauf had said the Duchess of Sussex seemed "intent" on "always having someone in her sights" in an email to Prince William's private secretary in October 2018.
Buckingham Palace launched a review in March, inviting testimony from staff at Kensington Palace, including many who have since moved on.
Now historian Robert Lacey, whose book Battle of Brothers was released again with new chapters last week, says Meghan and Harry are fighting back.
Lacey wrote in the Daily Mail: "We have recently learned the 'human resources' issues—that question of alleged bullying—are still being processed.
"Harry and Meghan, I am told, have drawn up a 30-page dossier in justification of their treatment of staff, setting out precise details of why they parted company with certain personnel.
"These are murky waters, and who can tell what resolution may be achieved?"
Lacey's book detailed how the bullying allegations were at the heart of the rift between Prince Harry and Prince William.
Among its most jaw-dropping accounts, Battle of Brothers quotes a friend of the Duke of Cambridge stating: "William threw Harry out."
The claim relates to the decision to split the joint household at Kensington Palace, announced officially in March 2019, with Harry and Meghan creating a new private office at Buckingham Palace.
Lacey wrote: "William, for his part, felt just as strongly about Meghan and the need for her subversive 'agenda' to be removed from the operations of the British monarchy, which she did not appear to understand or respect.
"He certainly wanted Meghan removed, for a start, from the hitherto harmonious joint household that he and his brother had operated together for the best part of a decade. William simply did not want her or Harry around any more."
The suggestion is all the more incendiary for the fact Meghan told Oprah Winfrey she was experiencing suicidal thoughts in January 2019, two months before the household was split.
When the bullying review was launched it was initially suggested it would only be open to employees of the household, which would not include royals themselves.
The Sunday Times reported an independent law firm was then called in to conduct the review later that March, after the Oprah interview aired.
Sir Michael Stevens, who as Keeper of the Privy Purse is the queen's most senior financial manager, confirmed last week the result of the review is not expected any time soon.
He told journalists including Newsweek: "I know many of you will want to know if our report contains any information into the review of the 'historic allegations of bullying,' that we announced in March.
"There is nothing on this in the [annual sovereign grant] report and we have nothing to add to our initial statement at this time.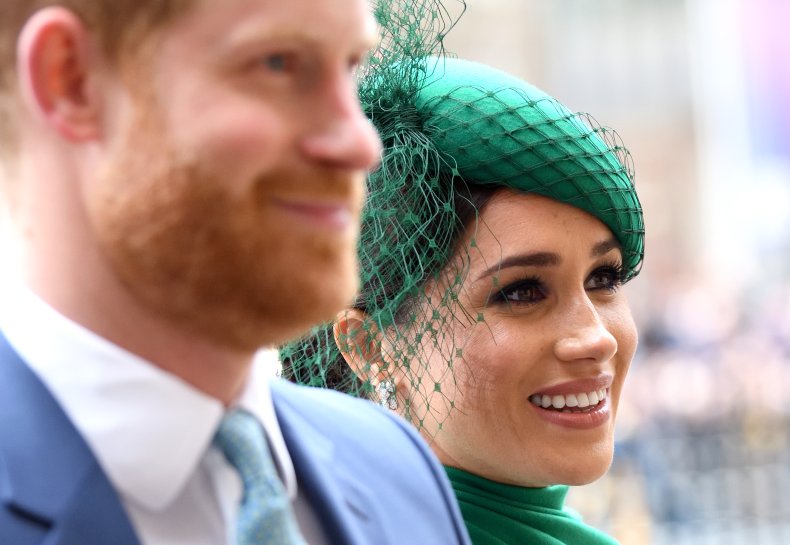 "The review is still progressing and as you would expect it would not be appropriate to comment on something while it is still in progress."
Quoted in The Times, Knauf's October 2018 email read: "I am very concerned that the duchess was able to bully two PAs out of the household in the past year.
"The treatment of X [name removed] was totally unacceptable."
He added: "The Duchess seems intent on always having someone in her sights. She is bullying Y [name removed] and seeking to undermine her confidence.
"We have had report after report from people who have witnessed unacceptable behavior towards Y [name removed]."
The accusations, made to Prince William's private secretary at the time, Simon Case, came just after Harry and Meghan returned from a tour of Australia and the South Pacific.
The following month, in November, saw publication of a story that Meghan said was a turning point for her, when she was accused of making Kate Middleton cry.
That December, The Sunday Times published a story describing Meghan as "Duchess Difficult," and suggesting staff found her hard to work for.
And in January, 2019, Meghan told Prince Harry she was experiencing suicidal thoughts for the first time ahead of a visit to the Royal Albert Hall.
Following the bullying allegations, a spokesperson for Meghan and Harry said: "The duchess is saddened by this latest attack on her character, particularly as someone who has been the target of bullying herself and is deeply committed to supporting those who have experienced pain and trauma.
"She is determined to continue her work building compassion around the world and will keep striving to set an example for doing what is right and doing what is good."
If you have thoughts of suicide, confidential help is available for free at the U.S. National Suicide Prevention Lifeline. Call 1-800-273-8255. The line is available 24 hours, every day. The Befrienders Worldwide website lists suicide support services around the world.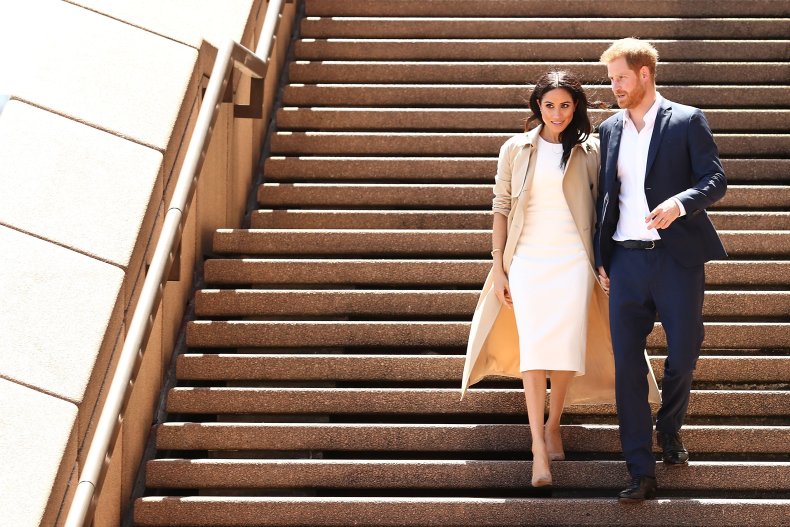 In Focus
Prince Harry and Meghan Markle meet the public at Sydney Opera House on October 16, 2018, in Sydney, Australia. Communications secretary Jason Knauf sent an email accusing Meghan of bullying staff after they came back from the tour.
Launch Slideshow

3 PHOTOS