How Meghan Markle has Carefully Curated her Wardrobe to Send the Right Message
Meghan Markle is as aware as anyone in the public eye just how important dressing to convey an image can be. In her years as a working actress and in championing her personal causes she used her wardrobe to stand out. Since marrying Prince Harry, this element of her image-making has become even more important.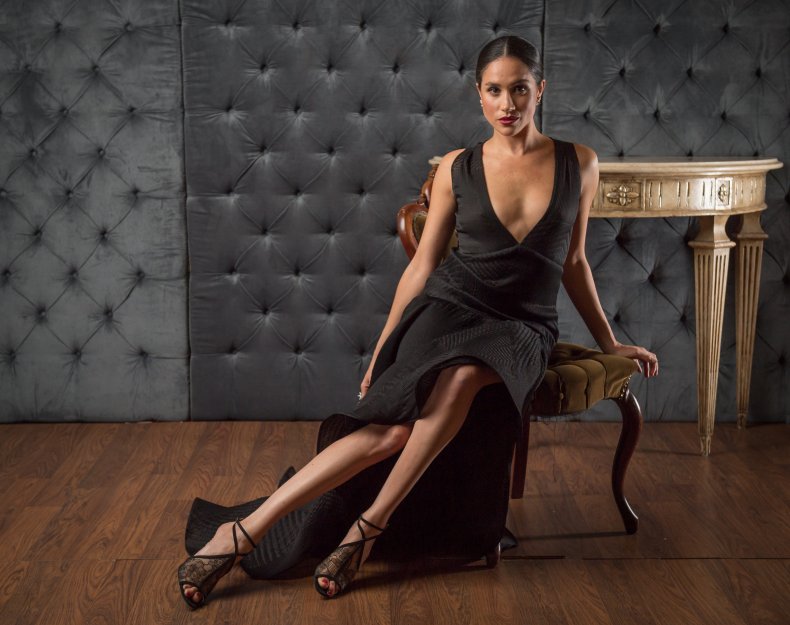 Throughout her public life, Meghan has taken a keen interest in and, importantly, control over her personal appearance.
In emails disclosed to the court during Meghan's privacy and breach of copyright legal case against The Mail on Sunday, it was revealed that she actively fought against any suggestion that she had a stylist.
In a message to her then communications secretary Jason Knauf, Meghan wrote: "You know how personally frustrating I find the 'stylist' narrative (as it's the only thing I seem to still have any control over—my personal styling)."
This autonomy over her style is a powerful tool which Meghan continues to use to advance her causes and ambitions.
When accepting the President's Award from the NAACP last week with Prince Harry, Meghan wore an impactful dress of blue ombre silk designed by one of Michelle Obama's favorite designers, Christopher John Rogers.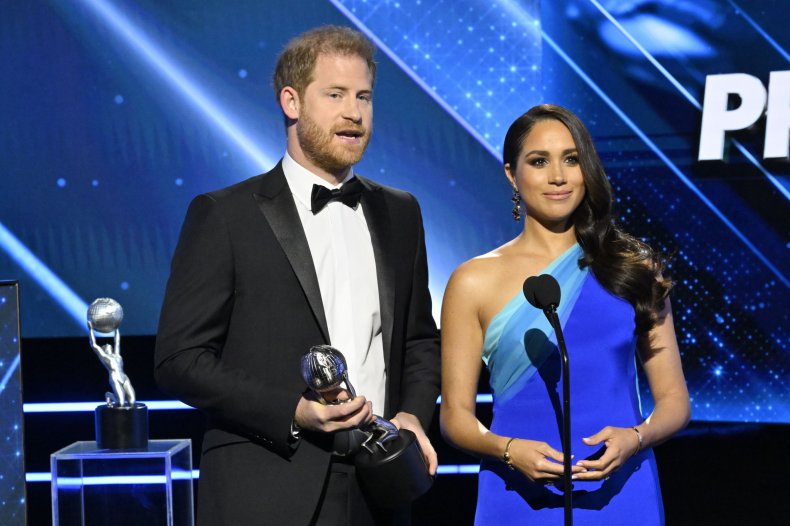 The evening was important to Meghan, not just because of the honor of the award itself but because, together with Harry, she intended to make a serious speech about racial justice, equal voting rights in the U.S and support for the people of Ukraine.
This was to be the first gala appearance Meghan and Harry would make together since November 2021 and to make sure that the speech had an impact, Meghan's dress for the evening must not be overlooked.
Speaking to Vogue, Christopher John Rogers said that it was Meghan herself who contacted him by email, a move that underlined her sartorial control.
"I was immediately struck by her warmth and just her overall demeanor—her sense of ease and confidence within herself," he said. "We quickly touched on this idea of a reveal. She hadn't really stepped out like this in a while."
Other instances of Meghan's keen eye for detail when it comes to impactful dressing include her emerald green Emilia Wickstead dress and hat worn to her last official engagement as a full-time working member of the royal family. This was deemed by Vogue to be a "mic drop fashion moment".
Another key example is in the selection of a black Giorgio Armani dress with an appliquéd lotus flower motif for her 2021 interview with Oprah Winfrey. The stark contrast between the bold black dress and the lush gardens of Santa Barbara, California, ensured that viewers would focus on her and what she was saying.
Perhaps the most important styling challenge for Meghan to date was how she would appear on her 2018 wedding day to Prince Harry.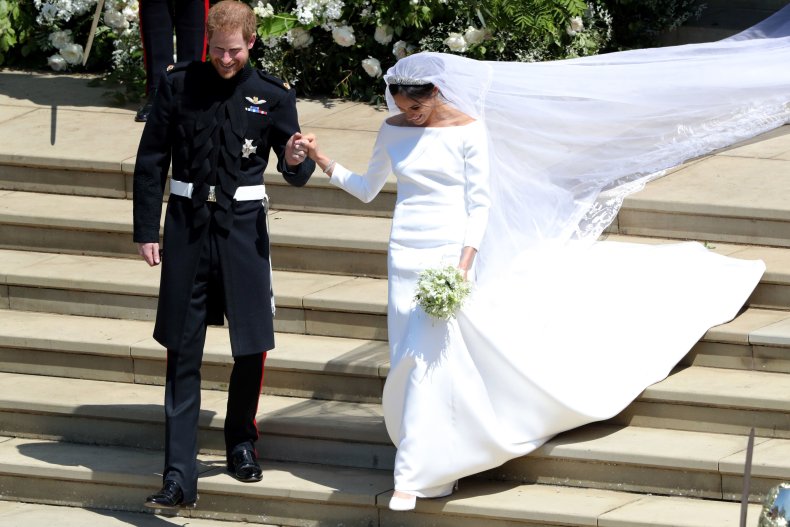 Here, Meghan displayed the same care and control that she did with the NAACP awards dress. Working closely with Givenchy designer Clare Waight Keller, Meghan ensured each element of her outfit was perfect from the flowers of the Commonwealth embroidered on her veil to the tiara that would hold it in place.
From her early years in Hollywood to her presence on the world stage as a philanthropist and humanitarian, Meghan's style has adapted to convey the power and symbolism of the causes she espouses. In 2022, as Harry and Meghan progress with their initiatives and Meghan's championing of diversity in the political sphere, her self-curated image couldn't be a more useful tool.