Hurricane Kay Is About To Make California's Horrendous Heatwave Even Worse
The heatwave punishing the western United States is expected to extend into Friday for southern California, thanks to the arrival of Hurricane Kay.
Whilst northern California is forecast to cool down, Hurricane Kay will bring easterly winds, carrying more extreme heat, over the south of The Golden State.
Hurricane Kay, currently tracking along Mexico's Pacific Coast, is forecast to come within 220 miles south of San Diego on Friday.
The National Weather Service in San Diego warned this is likely to keep temperatures hot, explaining: "It's a complicated high temperature forecast for Friday for the coast and valleys.
"Strengthening east winds between high pressure to the north and the tropical system to the south bring downslope warming, while moisture and clouds increasing from the south could offset the warming."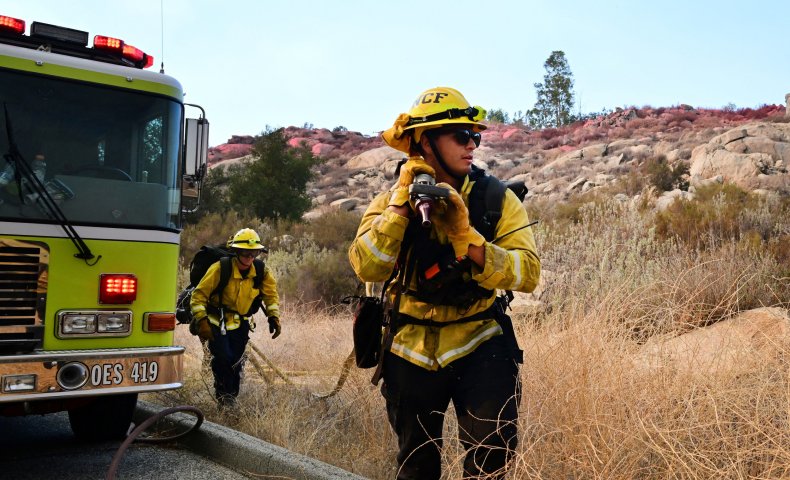 Consequently, the National Weather Service expects the hot weather around San Diago continue, with "high temperatures near 100 degrees possibly pushing almost all the way to the coast" on Friday.
Similarly, the Los Angeles National Weather Service expects "extreme and dangerous heat" to continue into Friday, with highs of 85-95 along the coast and 100-110 in valleys further inland.
A Mexican government hurricane watch is currently in effect in Mexico for Baja California Peninsula, from Puerto Cortes to Punta Eugenia.
Also in Mexico, a tropical storm warning is in place from Cabo San Lucas to Santa Rosalia, and separately from Punta Abreojos southwards until Cabo San Lucas.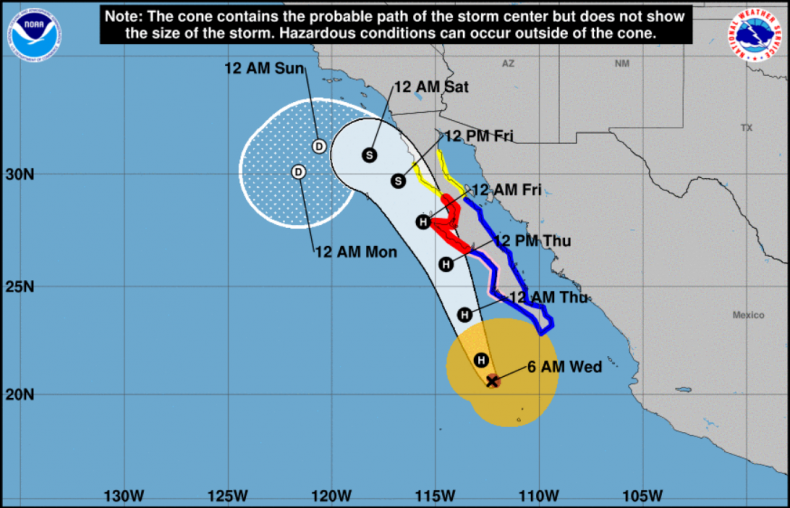 The U.S. National Hurricane Centre said Hurricane Kay could trigger flash flooding in southern California, on Friday and Saturday.
It warned: "Heavy rainfall could lead to flash flooding, including landslides, across the Baja California peninsula and portions of the mainland northwestern Mexico through Saturday morning. Flash flooding is possible across the peninsular ranges of Southern California Friday night into Saturday morning."
Los Angeles National Weather Service added: "There is a possibility that this system will bring significant rainfall to portions of the area."
Rainfall from Hurricane Kay could also extend into southwest Arizona on Saturday.
California's electricity grid is running at near full capacity, as the heatwave has booted demand across the state.
Flex Alerts, urging Californians to conserve energy to prevent blackouts, have been issued by the California Independent System Operator (ISO) for every day this week.
Firefighters are continuing to battle a number of wildfires across California including the Fairview Fire, in Riverside County, which had killed two people and consumed 4,500 acres by Tuesday evening.
According to the most recent California Department of Forestry and Fire Protection update the blaze is only five percent contained.