Iran Says Trump Administration's 'Frequent Changes' Make it Hard to Deal with U.S.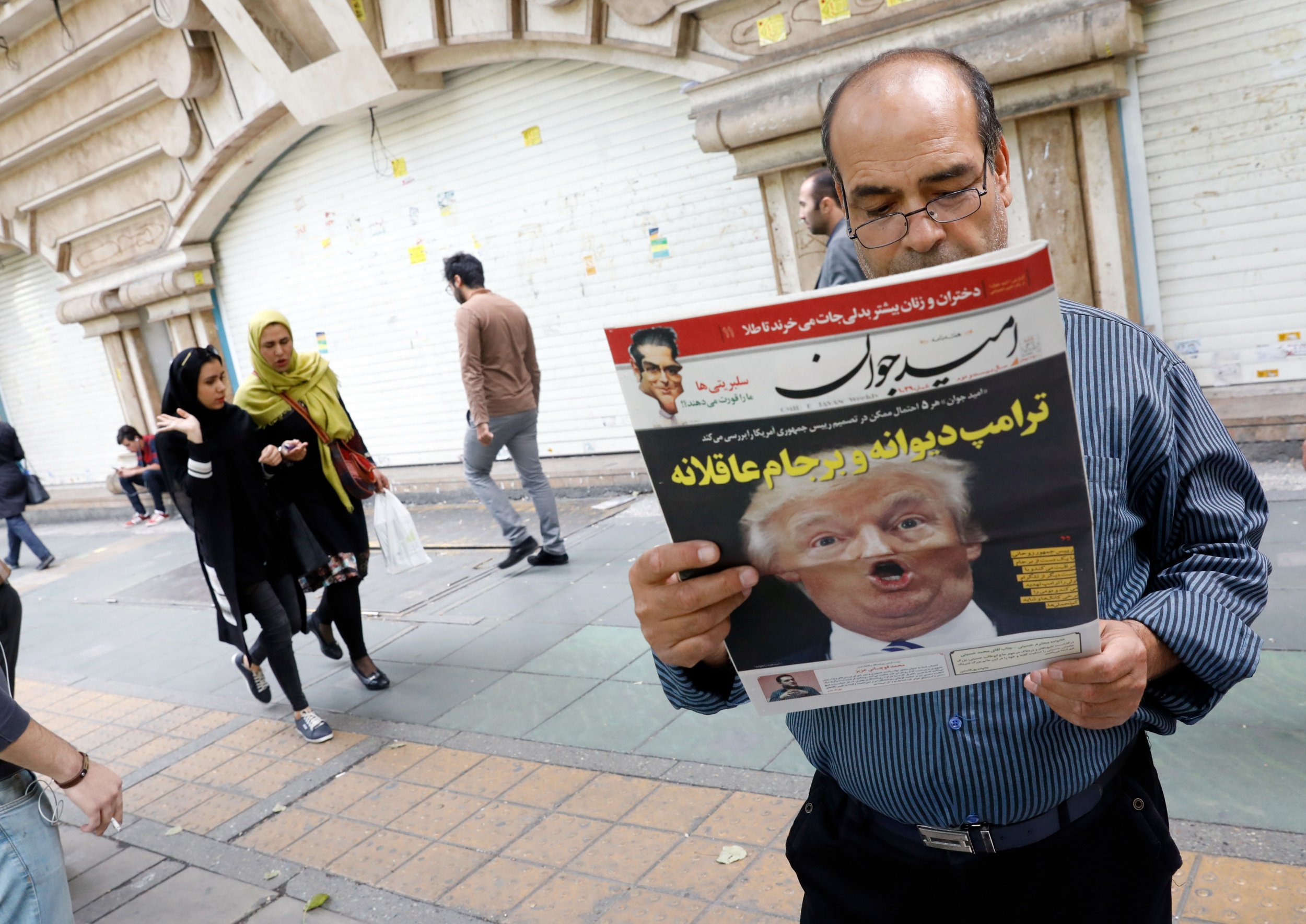 Iran has expressed its frustration with President Donald Trump's tumultuous administration in the wake of Secretary of State Rex Tillerson's sudden dismissal—but said it hardly expected otherwise.
Iranian Foreign Ministry spokesman Bahram Qasemi said Wednesday he backed Trump's acceptance of an apparently surprise invitation to meet North Korean leader Kim Jong Un, with whom the president has feuded throughout the past year. Qasemi warned, however, that the unpredictability that has characterized Trump's tenure could disrupt any real chance of achieving a diplomatic breakthrough.
Related: If Iran deal fails, U.S. will find another way to deal with nuclear weapons program, top general says
"If the talks happen, Iran will support any efforts for global peace and stability, but Washington's approaches and words have proved unreliable in practice," Qasemi said, according to Iran's semiofficial Mehr News Agency.
He noted that Tillerson's shock departure was "nothing new" and had yet to disrupt joint talks regarding the 2015 nuclear deal, which improved bilateral relations with Washington under former President Barack Obama but has soured them under Trump, an opponent of the agreement.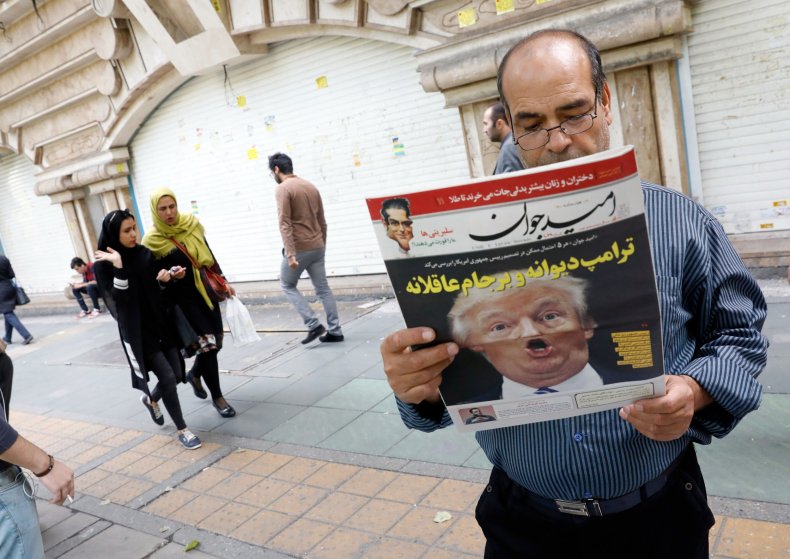 "Of course the presence of the American side at the commission's meetings has been accompanied by some side issues due to the frequent changes in Trump's administration, but during this time the commission has held all its meetings nevertheless," Qasemi added.
Shortly after announcing via Twitter that he had fired Tillerson, Trump told reporters Tuesday that the top diplomat's support for the Iran deal—officially called the Joint Comprehensive Plan of Action and also signed by China, France, Germany, Russia and the U.K.—was a reason for letting him go. Despite the agreement being backed by top Pentagon officials such as Defense Secretary James Mattis, Chairman of the Joint Chiefs of Staff Joseph Dunford and U.S. Central Command head Army General Joseph Votel, Trump has called the deal "terrible" and "one-sided."
Trump said that Tillerson's slated replacement, acting CIA Director Mike Pompeo, had "a very similar thought process," prompting speculation that the White House may leave the deal, as it has long threatened to do despite pleas from the other five signatories, which support the agreement. Pompeo has also been a vocal critic of the Iran deal.
Both Trump and Pompeo have accused Iran of destabilizing the Middle East by supporting terrorism and developing ballistic missiles, charges Tehran has denied.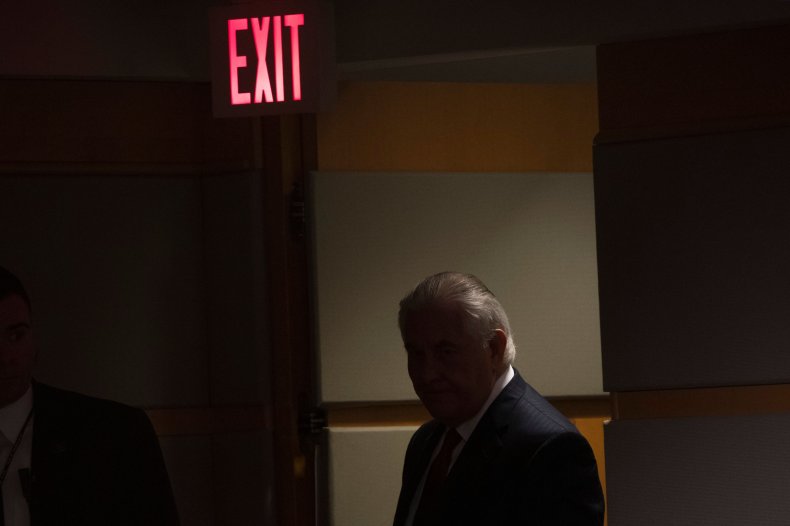 Iranian Deputy Foreign Minister Abbas Araghchi said Wednesday that Tillerson's ouster showed that "Americans are serious about the withdrawal from the nuclear deal known as Joint Comprehensive Plan of Action." He urged European nations to convince the U.S. not to leave, according to the Iranian Students' News Agency.
Since Trump took office just over a year ago in January 2017, more than a dozen high-profile officials have resigned or been fired from their positions, as ABC News reports. While Trump and Tillerson were long believed to have been at odds, the former Exxon Mobil chief's dismissal came just ahead of joint Iran deal talks scheduled for Friday and Trump's upcoming meeting with Kim. That event will make him the first sitting U.S. president to meet any one of the three generations of the ruling Kim family that have led North Korea since the late 1940s.