Rex Tillerson Still Has a Job, Will Lead North Korea Talks in Canada Despite Disagreeing With Trump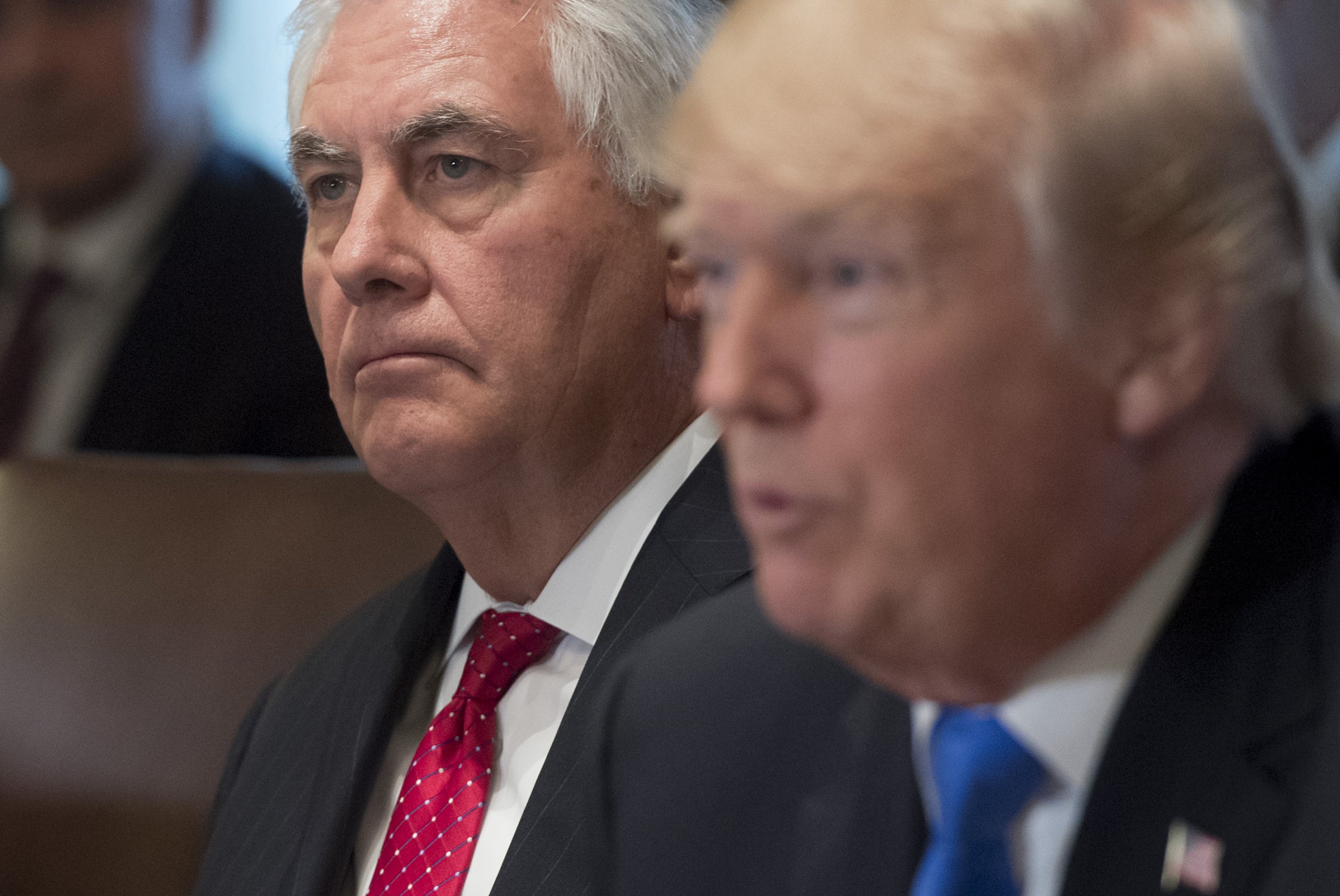 Secretary of State Rex Tillerson is set to attend North Korea talks scheduled for later this month in Canada amid rumors he's fallen out of favor with his boss.
The State Department confirmed Thursday that Tillerson would travel to Vancouver later this week to co-host a meeting of countries who supported South Korea against its northern, Communist rival during a 1950s conflict that technically never ended.
Joining Secretary of Defense James Mattis, the department said, Tillerson would attempt to rally U.S. allies into a united front against nuclear-armed North Korea. Their efforts have already been met with serious challenges.
Related: Trump and Kim Jong Un Are Going to Lead the World Into War If They Don't Stop Insulting Each Other, Experts Say
"The meeting will bring together nations from across the globe to demonstrate international solidarity against North Korea's dangerous and illegal nuclear and ballistic missile programs," the State Department said in a statement.
"Discussions will focus on advancing and strengthening diplomatic efforts toward a secure, prosperous and denuclearized Korean peninsula," it continued.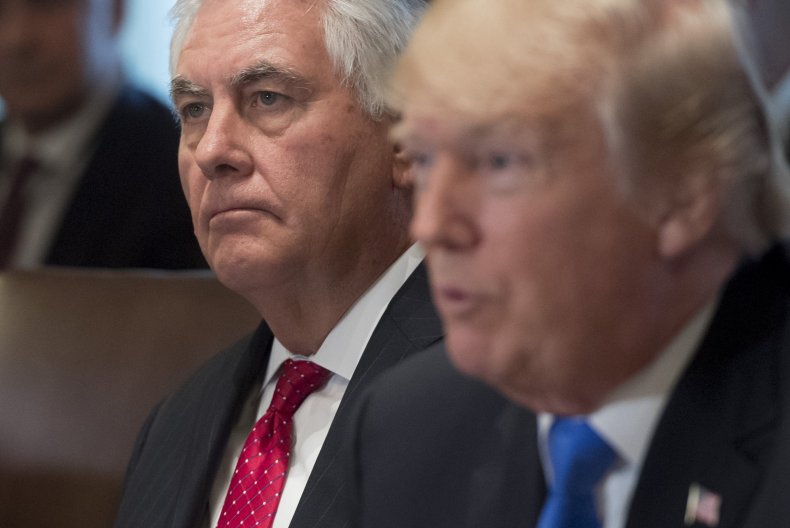 As the U.S's top diplomat, former Exxon Mobil CEO Tillerson was tasked with representing Washington's foreign policy interests. However, his positions often appeared to conflict with those of Trump, who also had no prior political or military experience and often tweeted out his opinions on world affairs without consulting his advisers. The ambiguity of the U.S.'s position created anxiety at home and abroad as a nuclear crisis escalated on the Korean Peninsula.
Tillerson demonstrated Trump's hard-line stance toward North Korea during his first tour of East Asia in March. Visiting China, Japan and South Korea, he made clear that "all options are on the table," including military action against North Korea.
Tensions rose, however, as North Korea launched its first intercontinental ballistic missiles (ICBMs) in July and tested a hydrogen bomb in September. When Tillerson confirmed on October 1 that he was still in discussions with North Korean officials, Trump shot him down on Twitter.
"I told Rex Tillerson, our wonderful Secretary of State, that he is wasting his time trying to negotiate with Little Rocket Man," Trump tweeted.
"Save your energy Rex, we'll do what has to be done!" he added.
The public image of their relationship worsened as a report emerged days later suggesting Tillerson called Trump a "moron" in July. After denying the report, Trump told Forbes he would beat Tillerson in a IQ test. When Tillerson announced last month that the U.S. was ready to approach North Korea for their "first meeting without preconditions," the White House said that "clearly now is not the time." A number of reports also suggested Tillerson was on the verge of resigning or being fired.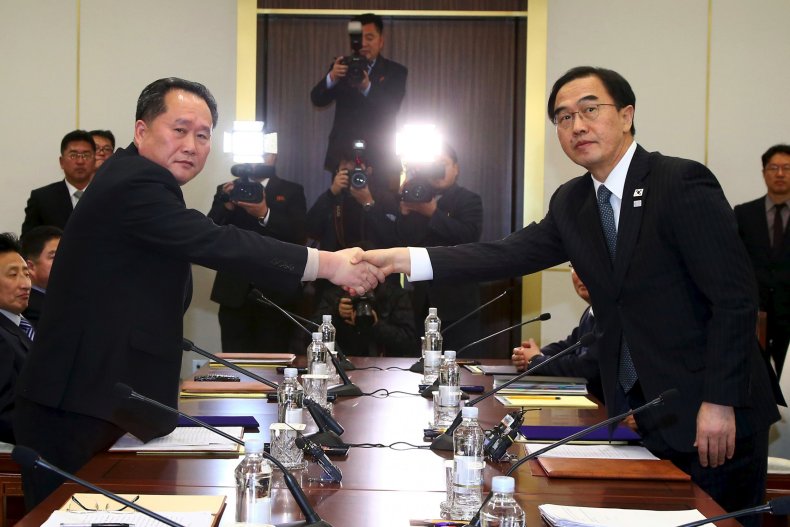 The upcoming North Korea meeting, set to run Monday through Wednesday, also highlights an international schism between the U.S. and its own northern neighbor. The meeting was officially open to what's known as the United Nations Command Sending States, or countries that sent forces in support of South Korea when it fought with Soviet-backed North Korea and its Chinese ally from 1950 to 1953. It did not include North Korea neighbors China and Russia, nor U.S. ally Japan, all of whom have also supported sanctions against North Korea and condemned the upcoming meeting.
After the Chinese Foreign Ministry criticized the talks, Canada responded by extending an invite to Beijing, Canada's National Post reported Friday. Tillerson had previously said China would not be invited to the talks, which a Canadian official said in November would be held in Canada because it was more neutral than the U.S.