North Korea: 'Trump Should Cool His Head and Face Up to Reality' About Nuclear War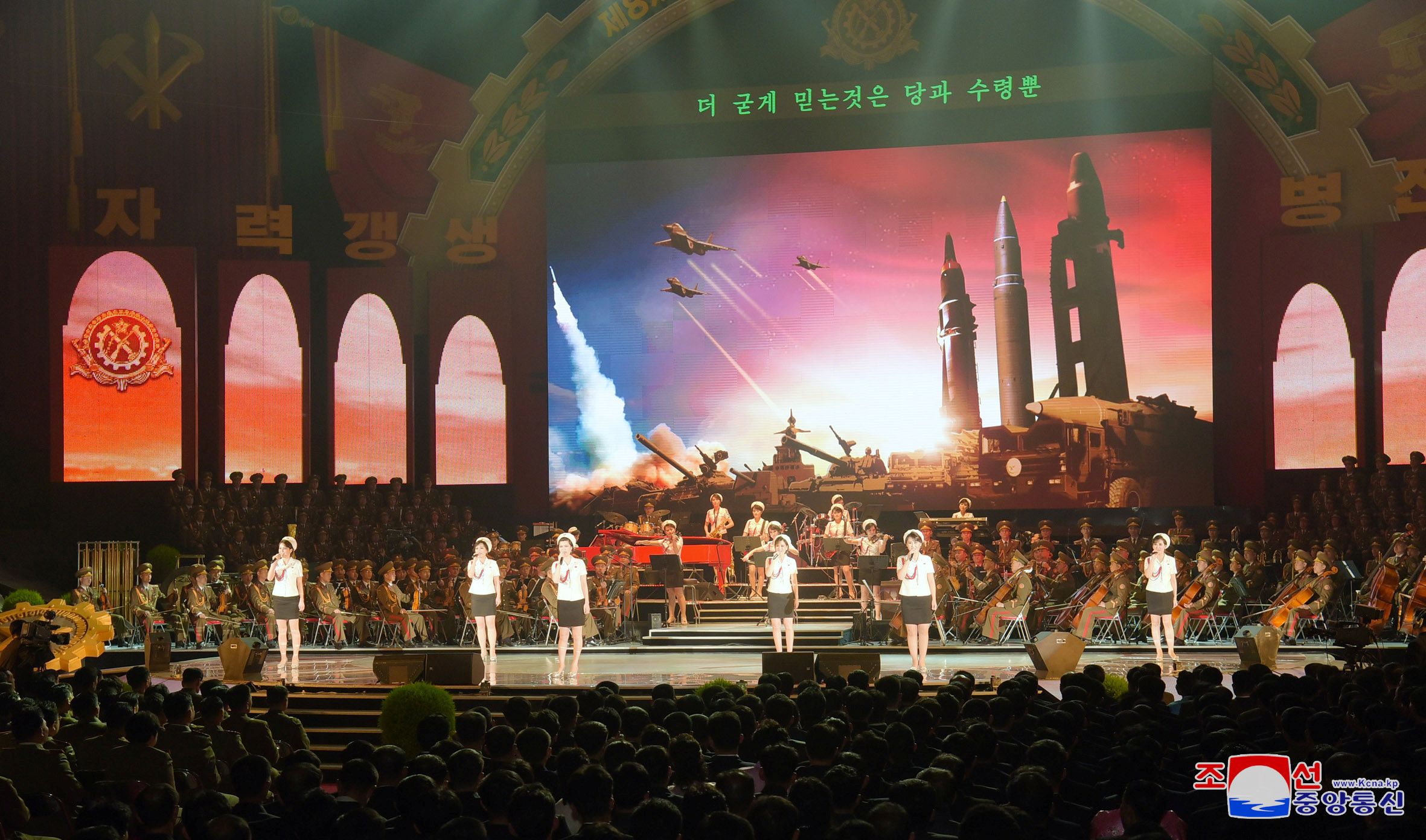 North Korea urged President Donald Trump to ease his hard-line stance against the reclusive, militarized state, warning that the Republican leader's actions have brought the world to the brink of an all-out nuclear war.
North Korea's official Korean Central News Agency (KCNA) published Monday a commentary titled "Trump Should Cool His Jets and Face Up to Reality." Citing foreign media reports, including Newsweek's coverage of a poll that found nearly two-thirds of U.S. citizens were against going to war with North Korea, the state-run outlet called on Trump and his administration to rescind their threat to forcefully disarm supreme leader Kim Jong Un's nuclear and ballistic arsenal, which has continued to grow despite increased U.S.-led diplomatic, economic and military pressures.
Related: U.N. Says World May 'Sleepwalk' to War With North Korea, Which Just Told Trump to Wake Up
"The public opinion opposed to the preemptive attack is getting stronger in the U.S. It can be viewed as a sort of advice that the U.S. administration should drop the adventurous and risky way of thinking and boldly make a U-turn in its policy toward the DPRK," the commentary read, referring to North Korea by an acronym for its official name: the Democratic People's Republic of Korea.
"The right to preemptive attack is not exclusive to the U.S. The U.S. should cool-headedly face up to the reality that the iron-willed DPRK's preemptive nuclear attack against provocateurs is just not hot air," it added.
North Korea tested its first nuclear weapon in 2006 and has tested five more since, the most recent being a powerful hydrogen bomb explosion in September. In further defiance of Trump's warnings, Kim also oversaw the launches of North Korea's first intercontinental ballistic missiles (ICBMs) in July and launched a third, higher one late last month, showing the country was likely capable of striking any target in the U.S.
North Korea has defended its actions by claiming such weapons were necessary to deter a U.S. invasion, but Trump and a number of other countries accused Kim and his government of threatening the stability of the region. Leading powers, including China and Russia, have called on Trump and Kim to enter direct talks. Secretary of State Rex Tillerson suggested last week that the U.S. was ready to have its "first meeting without preconditions," but the White House later appeared to shut down the diplomat's remarks, calling on North Korea to change its behavior and asserting that "clearly now is not the time" for dialogue.
In Monday's commentary, the KCNA referenced the warnings of the cost and devastation of a U.S. miscalculation on North Korea by Defense Priorities foreign policy expert and former CATO Institute defense policy head Charles Peña, which appeared in The National Interest and RealClearDefense earlier this year, and a recent letter by dozens of retired military officials advising Trump that "military options must not be the preferred course of action," reported by The Washington Post.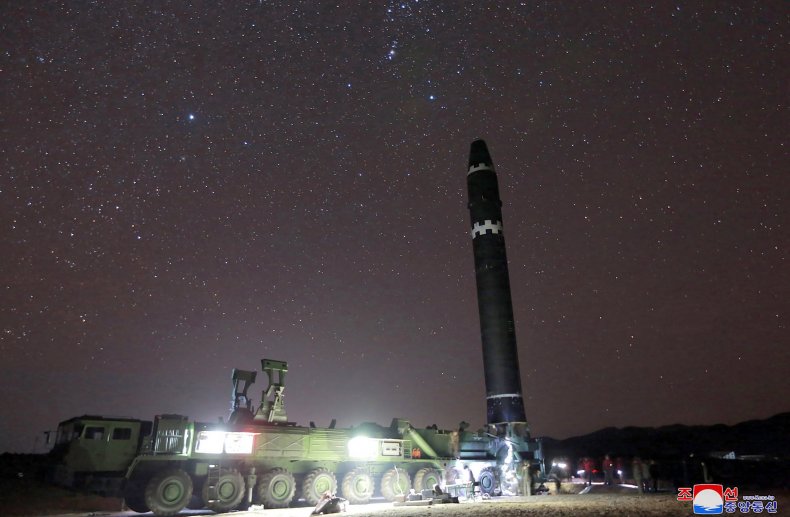 KCNA also alluded to other U.S. media reports comparing Trump's approach to Kim's North Korea to that of President George W. Bush toward President Saddam Hussein of Iraq in the months leading up to the 2003 invasion of the nation, which has been plagued with conflict ever since. Along with Iraq and Iran, North Korea was named part of Bush's "Axis of Evil" in 2002. Iran recently made a similar analogy between the administrations of Trump and Bush, charging the current U.S. leader with seeking war over diplomacy in the Middle East.
While Chinese national security officials cautioned over the weekend that the threat of a war breaking out on the Korean Peninsula was imminent, Chinese Foreign Ministry spokesperson Hua Chunying emphasized Monday that "peacefully resolving the Korean Peninsula nuclear issue through dialogue and consultation represents the consistent position of the Chinese government." Like Russia, China has criticized North Korea's possession and development of nuclear weapons, but has also increased U.S. military presence in the Asia-Pacific.