Iran Will 'Never' Start a War With the U.S., Ayatollah Khamenei Says
A war between the U.S. and Iran is not a possibility, Iranian supreme leader Ayatollah Ali Khamenei said on Monday as tensions remain high.
"American officials have been talking blatantly about Iran...they are talking about war and negotiations," Khamenei said in a televised address, according to Reuters. The top Iranian leader accused U.S. officials of "exaggerating" the situation, ruling out the possibility of military confrontation between Tehran and Washington.
"There will be no war," he insisted. "We have never started a war and they will not confront Iran militarily," suggesting that President Donald Trump's warnings and reports of planned military operations are not serious threats.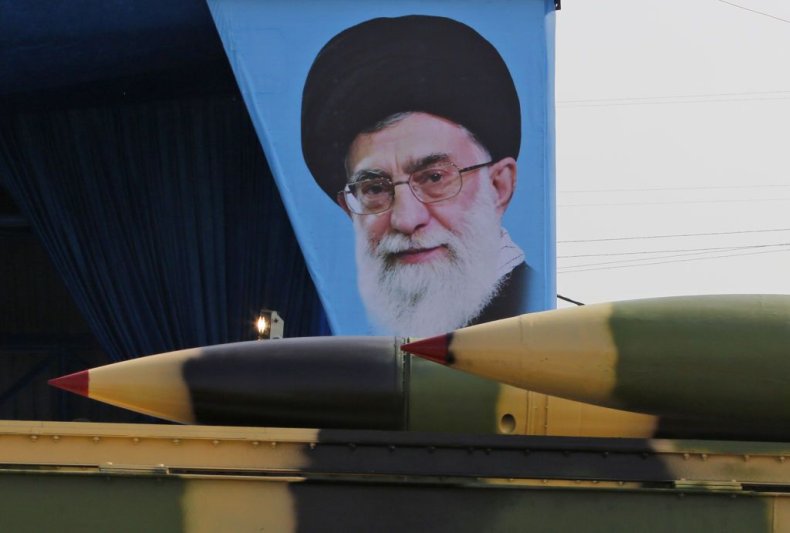 Tensions have increased between Iran and the U.S. in recent months, as Trump officially moved to withdraw Washington from the 2015 Joint Comprehensive Plan of Action in May, known commonly as the Iran nuclear deal. Last week, the White House reimposed sanctions targeting Iran's automotive industry, gold, coal and steel. Tehran is also blocked from purchasing U.S. and European planes as well as U.S. banknotes.
In July, a war of words erupted between Washington and Tehran, with Iranian President Hassan Rouhani warning Trump not to "play with fire." The leader threatened that "war with Iran is the mother of all wars," although he first stated that "peace with Iran is the mother of all peace."
Noting Rouhani's statement, Trump shot out an all caps tweet telling Iran to "NEVER, EVER THREATEN THE UNITED STATES AGAIN OR YOU WILL SUFFER CONSEQUENCES THE LIKES OF WHICH FEW THROUGHOUT HISTORY HAVE EVER SUFFERED BEFORE."
Now, Khamenei has suggested that such statements from both sides are simply threats that will not result in serious military action. However, Iran's Defense Minister Brigadier General Amir Hatami also on Monday revealed a new generation of Iranian Fateh missiles.
"As promised to our dear people, we will not spare any effort to increase the missile capabilities of the country and we will certainly increase our missile power every day," Hatami said, according to Agence France Presse, revealing the agile, radar-evading tactical missiles that reportedly have "pinpoint accuracy."
Despite Khamenei promising that war is not an option, he also said that dialogue with Washington is not on the table.
"I ban holding any talks with America," Khamenei said, Reuters reported. "America never remains loyal to its promises in talks...just gives empty words," he added.
Analysts previously said that the Iranian leader has taken a hardline stance against direct dialogue with the U.S. under the Trump administration. For his part, Trump has repeatedly voiced his willingness to meet with Iranian leaders. Reports have suggested that Trump has gone to great lengths to secure such a meeting, repeatedly extending the offer directly to Iran's president.