Iraqi PM Tells Mosul Citizens of 'Big Victory' Soon in First Radio Message Into ISIS-Held City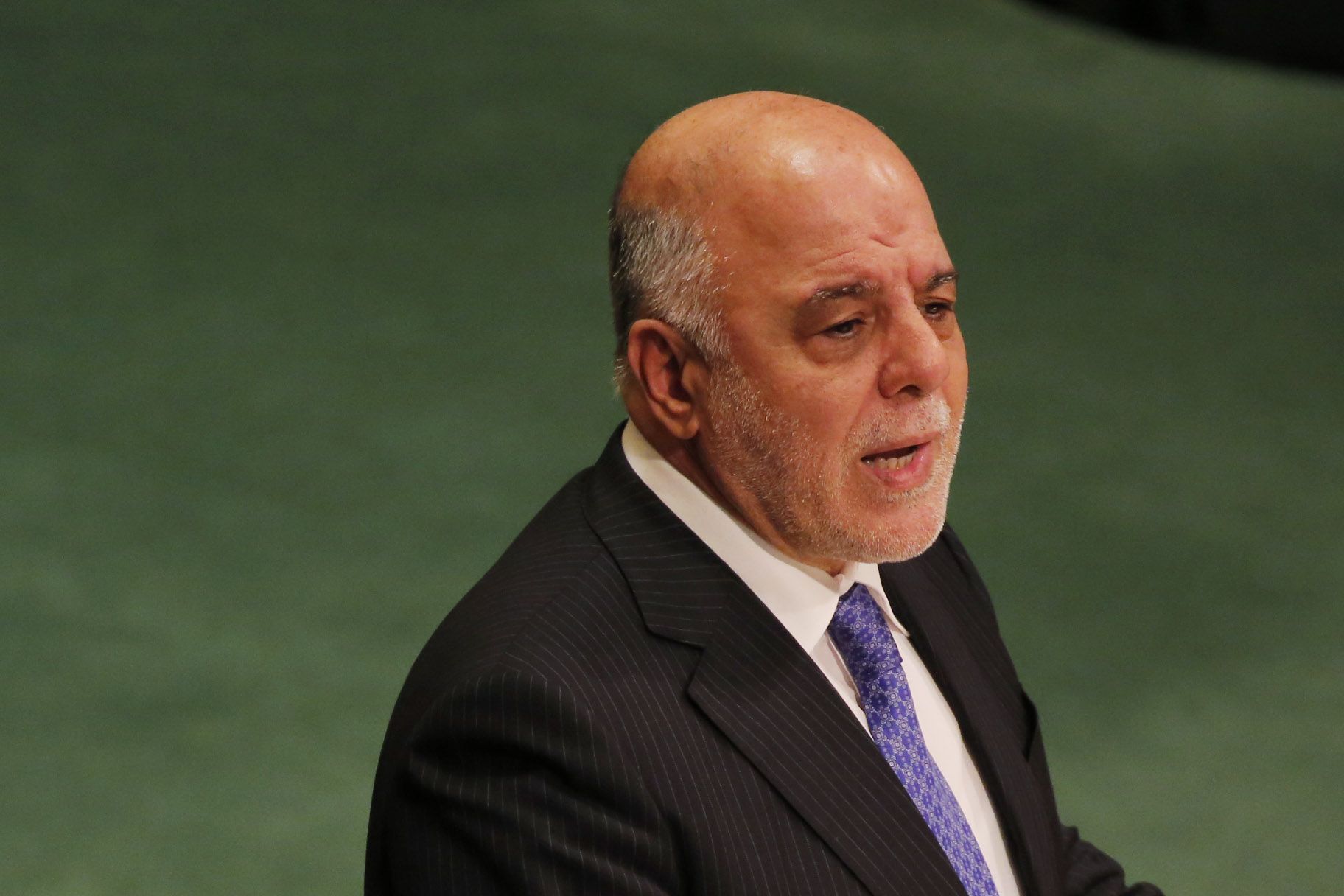 Iraqi Prime Minister Haider al-Abadi has made his first broadcast into Mosul, held by the Islamic State militant group (ISIS), as Iraq launched a radio station to help residents of the northern city remain safe as a large-scale offensive looms.
Abadi told residents of the city that they will be liberated from ISIS control soon, as the residents of other ISIS-held areas of Iraq have been in the last year, particularly in the western cities of Ramadi and Fallujah.
"We have liberated all major cities ISIS held in Salahideen and Anbar province and we will celebrate the big victory of Mosul with you soon," he said in Tuesday's broadcast, according to the Al-Masdar, an Arab world news site.
"We will raise the flag of Iraq in the center of Mosul as we have raised it in al-Qayyara, Shirqat, Baiji, Tikrit, Ramadi, Fallujah and many other cities around Iraq which have been reunited with our home, Iraq, and our people."
The radio station, named the Radio of the Republic of Iraq in Mosul, is based in the town of Qayyara, which is located 40 miles south of Mosul and stations a hub for the U.S.-led coalition providing support to Iraqi forces ahead of the offensive expected to take place at the end of the month.
The city is believed to still hold a population of more than 1 million people, mostly Sunni Arabs, and humanitarian groups have warned of a major crisis with 700,000 people likely needing assistance in the event that the people of Mosul have to flee.
The station will announce safe exit routes for the population inside Mosul, what areas to avoid, how to get assistance and emergency numbers they will need, Reuters reported.
The city remains ISIS's biggest prize, despite a series of territorial losses in Iraq and Syria. It is where ISIS's self-proclaimed leader Abu Bakr al-Baghdadi announced the creation of the group's caliphate straddling the Iraqi-Syrian border.