ISIS's West Africa Affiliate Claims 40 Troops Killed in Nigeria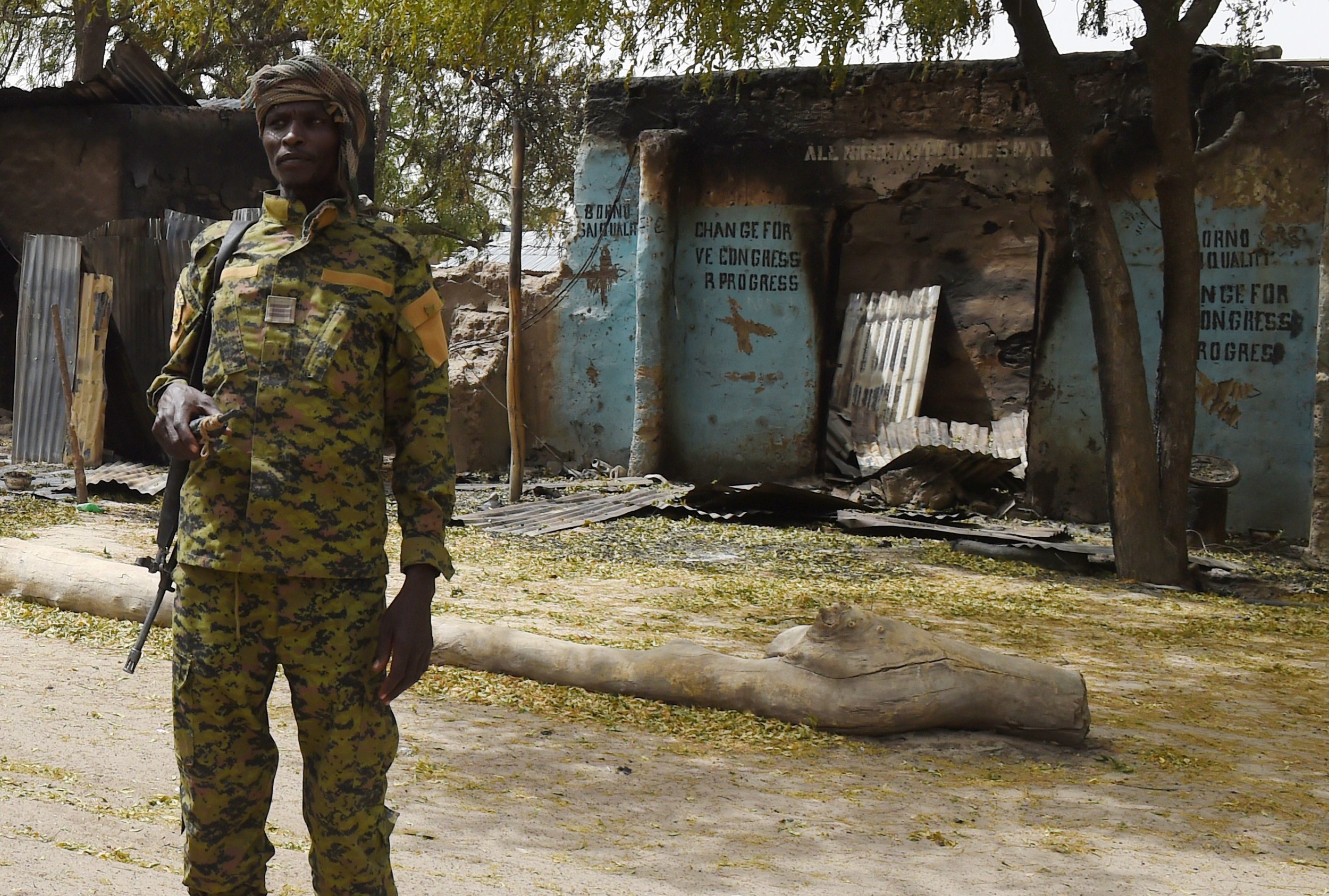 The Islamic State militant group (ISIS) affiliate in West Africa said Tuesday that it had killed more than 40 troops from a coalition force in northeast Nigeria.
ISIS's West Africa Province, otherwise known as Boko Haram, claimed that it had destroyed "a convoy of the African Coalition Crusader forces" in the town of Malam Fatori in Borno State, according to SITE Intelligence Group.
It added that the attack "resulted in killing more than 40 and wounding dozens" of troops from both Nigeria but also the coalition force battling insurgents in northeast Nigeria, which includes Chad, Cameroon and Niger. The affiliate made the claim through a statement posted on social media. It did not say when the attack occurred nor which specific countries had lost soldiers.
The Nigerian military is yet to comment on the claim but it continues to face a deadly insurgency in the country's northeast states of Borno, Yobe and Adamawa. It is the fourth attack in three days, a surge in militant action after a dispute within the ISIS affiliate as to who was leading the group.
It is the first attack claimed by the ISIS faction since August. In that month, the radical Islamist group named its new caliph in the country, via its al-Naba newspaper, as Abu Musab al-Barnawi.
The decision caused a leadership tussle between Barnawi and longtime Boko Haram leader Abubakar Shekau, who initially pledged allegiance to ISIS in March 2015, making the group's first sub-Saharan affiliate. Shekau has now converted his faction to its old moniker, Jama'atu Ahlis Sunna Lidda'awati wal-Jihad, or "People Committed to the Propagation of the Prophet's Teachings and Jihad."
The Nigerian military has claimed on several occasions to have killled or severely wounded Shekau but he continues to appear in video footage to send threatening messages to the Nigerian authorities.
The ISIS group has lost much of the territory it had held 18 months ago in the face of a bolstered Nigerian military offensive against it in the majority-Muslim north. But during that time, Boko Haram has still waged attacks that have killed thousands and kidnapped hundreds.