ISIS Cutting Back as U.S.-Led Coalition Strikes Degrade Group's Oil Trade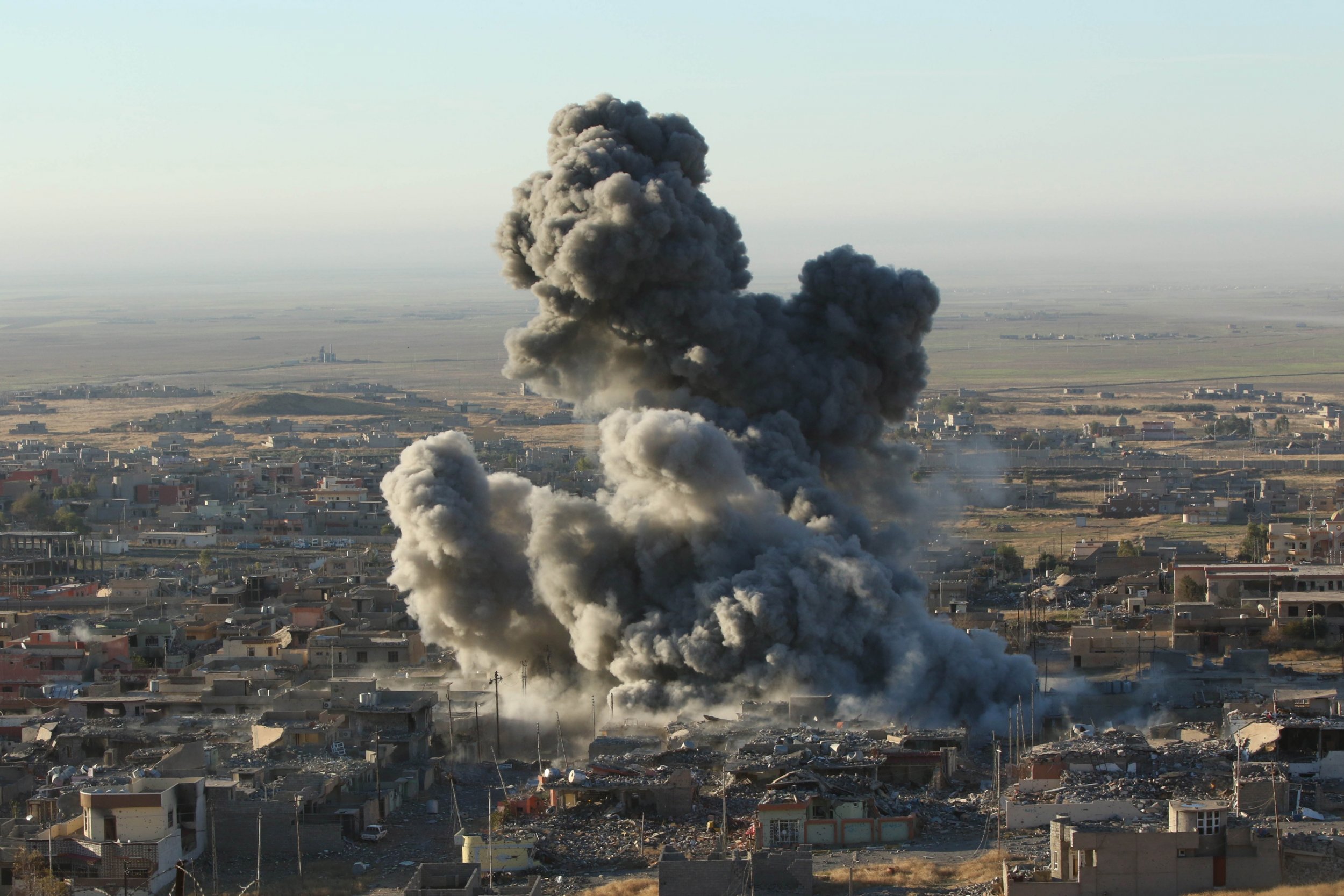 The U.S.-led coalition's air strike campaign against the Islamic State militant group (ISIS) in Iraq and Syria is successfully damaging the group's oil refining capabilities, forcing it to cut costs in the face of an ever-growing military operation, according to a report released on Monday.
The air campaign against the group , launched by Washington in August last year, has seen France and Britain join the bombing raids in Syria in recent months bringing the total number of coalition partners to thirteen. The strikes have "significantly degraded" ISIS's ability to refine oil in their so-called caliphate and "to transport oil via tanker convoys," said a new report by international defense consultancy IHS Janes.
[Related: Europe Must 'Prepare For the Possibility' of an ISIS Chemical Attack: Report]
"According to information gathered from Arabic-language social media, and our in country source network, efforts to target the Islamic State's sources of revenue are paying off," Columb Strack, senior analyst at IHS said.
IHS estimates that the militant group makes approximately $80 million a month from six different revenue streams . The primary income for the group is taxation on commercial activities in the areas under their control, bringing in 50 percent of their profit, and the smuggling and production of oil, which brings in 43 percent of its monthly revenue.
[Related: Amnesty International: 'Reckless Arms Trading' Fuels ISIS War Crimes in Iraq, Syria]
"Tax revenues are much harder for the US-led coalition to target without having a substantial negative impact on the civilian population, and would most likely be counterproductive," Strack added.
The rest of the group's income derives from criminal activities such as kidnap and robbery, state-run businesses such as transport companies, drug and antiquities trafficking and the confiscation of land and properties.
The degradation of ISIS's oil operation has forced the group to cut fighters' salaries, introduce new taxes on agriculture and increase prices of electricity and other basic services, IHS says. It has also forced them to look inward in their smuggling and selling of oil. It has lost "easy access" to Turkey and now increasingly relies on "internal markets" in Syria and Iraq to find oil buyers.
According to AirWars , a group that monitors the strikes in Syria and Iraq, a total of 8,729 strikes have been conducted by the coalition in both countries, killing an estimated 23,000 ISIS militants.