Israel Building Underground Gaza Wall to Foil Hamas Tunnellers: Report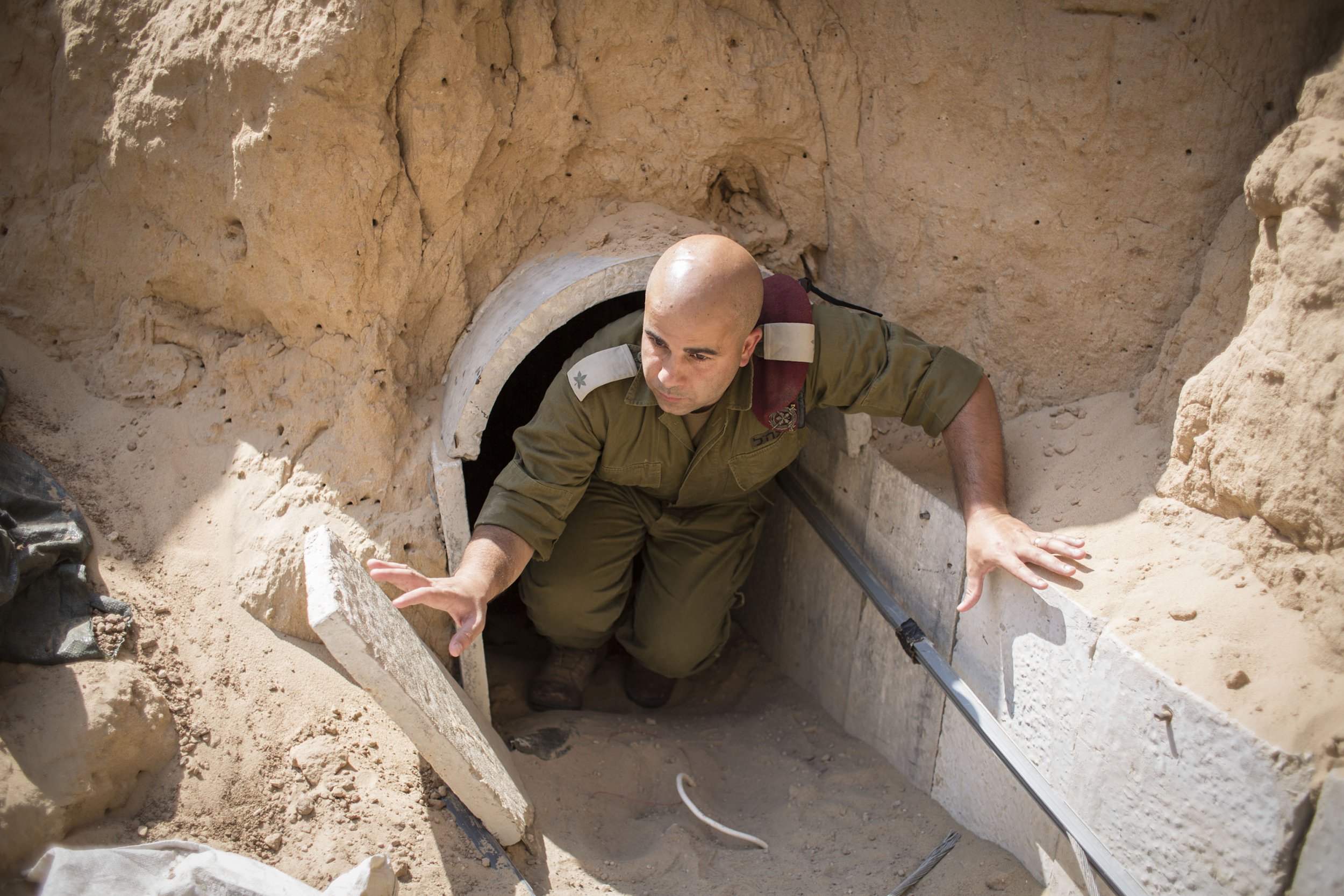 Israel is building an underground wall meters below ground level that aims to prevent Hamas' smuggling and attack tunnels weaving into Israeli territory, according to local media reports.
Israel's top-selling newspaper, Yedioth Ahronoth, reported Thursday that military leaders had approved the expensive defense project that would protect the entire 60 kilometer length of the Israel-Gaza border from infiltration.
The Israeli Defense Ministry is yet to comment on the project but Israel's military censor allowed the publication of the claim in the Israeli press. Reports suggested that it would be a multimillion dollar project, costing in the region of $570 million (2.2 billion Israel shekels).
The move comes almost two years after the most recent Gaza conflict, in which Palestinian militants fired rockets into Israeli territory and used tunnels to carry out attacks, and the Israeli military launched a ground operation and airstrikes on the coastal enclave.
The aim of such a wall would be to prevent armed militants entering Israeli territory to target forces or the civilians living in southern Israeli border communities.
The conflict left more than 2,100 Palestinians—at least 1,585 civilians, of which 530 were children—dead, according to U.N. and Palestinian accounts, and 72 Israelis—all but five soldiers—dead, according to Israeli accounts.
In response to the new project, Hamas vowed to work around the underground wall, finding other means to continue the conflict with Israel until what the group says is historic Palestine is restored and Israel removed, one of the group's key aims.
According to The Times of Israel, senior Hamas official Ismail Radwan told the Saudi-funded news site al-Resalah: "The resistance is able to adapt to all circumstances for the sake of continuing its project to liberate [Palestine]." He said that the new plans demonstrated Israel's "failure to face the tunnels."
He also claimed the reported plans were a sign of Israel's "failure to face the tunnels," and stressed that the procedures would "not limit the resistance's ability to defend our people." Members of other Palestinian militant groups Islamic Jihad and the Popular Front for the Liberation of Palestine (PFLP) said that they would not allow the wall's construction without repercussions.