Israel Says It Can Fight More Than One War at a Time, Tells Iran to 'Get Out' of Syria
Israeli Prime Minister Benjamin Netanyahu has warned that his country was prepared to fight more than one war at a time as he condemned Iranian presence in neighboring countries.
Israel and Iran have long swapped existential threats, with the latter claiming influential allies such as the Shiite Muslim Hezbollah movement active in both its native Lebanon as well as Syria, two countries bordering Israel. Just days after his own outgoing top military commander admitted Israel's role in backing an insurgency in Syria, Netanyahu dismissed Iranian claims that Tehran only played an advisory role in Syria's civil war. And he warned Iran to exit the war-torn country that has been repeatedly targeted by semisecret Israeli strikes.
"I advise them to get out of there fast because we will continue our offensive policy as we promised and as we do without fear and without pause," Netanyahu told an audience gathered to inaugurate incoming chief of staff Lieutenant General Aviv Kochavi.
Netanyahu vowed to continue developing Israel's advanced military capabilities, promising to "ensure a crushing blow against both close and distant enemies" and prepare the country for a "multitheater campaign."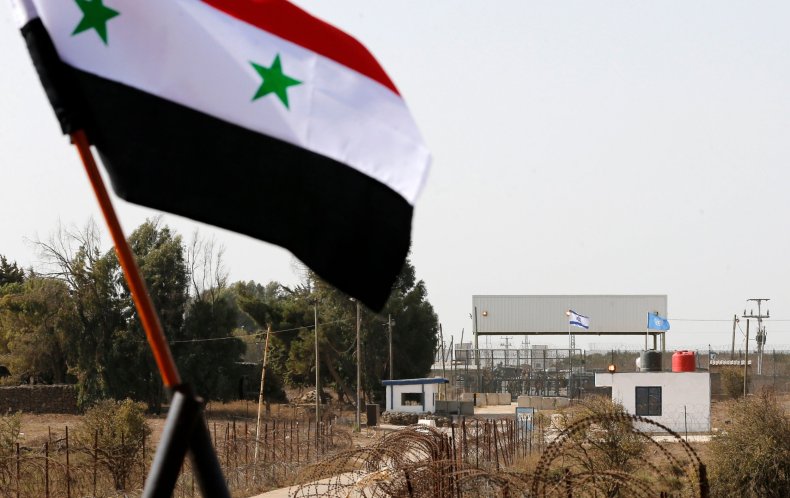 Israel has extensive experience fighting wars on multiple fronts. Upon its 1948 establishment, the country first battled a coalition of Arab states opposed to the displacement of Palestinians and would go on to fight two more wars against its hostile neighbors. Though Israel technically remains at war with Lebanon to the north and Syria to the northwest, an increasingly powerful Iran has emerged as the country's archfoe in recent years.
Israel has fought two major wars with Iran's top regional partner, Hezbollah, along with a series of border skirmishes. Upon the outbreak of a civil war prompted by Western and Gulf Arab support for insurgents attempting to overthrow Syrian President Bashar al-Assad, an ally of Iran and Russia, Hezbollah and other revolutionary Shiite Muslim forces came to the leader's aid, compelling Israel to launch airstrikes and to support rebel groups until the border areas were retaken by the Syrian government last summer.
Israel has long contended that its aid was limited to humanitarian assistance, but outlets such as The Wall Street Journal, Foreign Policy and Newsweek reported on direct military backing for groups attempting to overthrow the Syrian government. On Saturday, outgoing Israeli chief of staff Gadi Eisenkot confirmed that his forces supplied Syrian insurgents "for self-defense" and expanded upon a previous assessment by Israeli Intelligence Minister Yisrael Katz estimating in September that Israel took "military action more than 200 times within Syria itself" in the past two years" against suspected Iranian and Iran-backed targets.
Eisenkot stated that Israel conducted "thousands of attacks without taking responsibility and without asking for credit," including dropping 2,000 bombs in 2018 alone, in a campaign that killed "only a few dozen Iranians." A day after the interview was published, Netanyahu himself acknowledged Israel's involvement in "hundreds" of attacks in Syria, including airstrikes against an alleged Iranian weapons depot in Damascus over the weekend.
On Israel's northern flank, the military has begun destroying cross-border tunnels allegedly dug by Hezbollah. Israel has accused Lebanon of allowing Hezbollah to maintain de facto control of the country's southern regions and the precarious ceasefire between the two countries received renewed media spotlight last month after footage emerged appearing to show a Lebanese patrol blocking Israeli attempts to lay wire along the mutually contested border.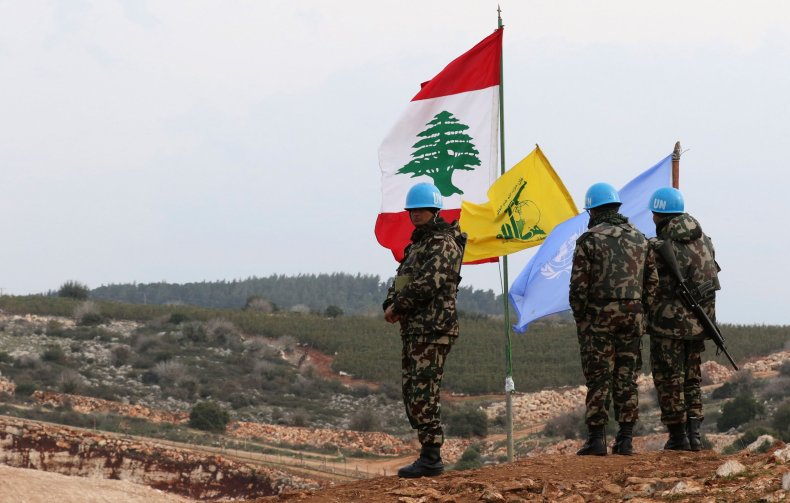 Israel's involvement in Syria has not only frustrated neighbors, however. In 2015, Russia staged a direct military intervention in Syria, helping the armed forces and allied militias retake territories lost to rebels and jihadis, including the Islamic State militant group (ISIS) and Al-Qaeda, which held territories near the Israeli border until as recently as last fall. Tensions between Israel and the Syrian campaign just across the border sparked a major spike in tensions, as well as some cross-border incidents, though a wider regional conflict was avoided.
Russia has attempted to balance its strategic relationships with both Israel and Iran, but a deadly September incident in which a Russian Ilyushin Il-20 surveillance plane was accidentally downed by allied Syrian anti-aircraft systems during a surprise Israeli raid prompted Moscow to blame Israel for its uninvited intervention. As a result, Russia installed upgraded S-300 defense systems in Syria, though it was unknown if they were yet operational.
The international dynamics of Syria's multifaceted conflict have been further complicated by President Donald Trump's decision to withdraw troops backing the U.S.-led ground campaign against ISIS. White House national security adviser John Bolton traveled to Jerusalem to assure Netanyahu that the U.S. would continue to support Israeli interests against Iran, but Turkish President Recep Tayyip Erdogan deeply criticized the comments, in which Bolton also suggested that Turkey would not attack U.S.-backed Kurdish fighters considered terrorists by Ankara due to an ongoing insurgency at home.
As fellow U.S. allies Turkey and Syrian Kurds feuded, Erdogan and Netanyahu have also recently condemned one another, leaving Washington's alliances further fractured.