Israel Going to War? Lebanon 'Fully Prepared' to Defend Border After Alleged Hezbollah Tunnels Targeted
The Lebanese armed forces have said they were prepared to defend the country from any potential attacks after Israel conducted operations against alleged tunnels used by the Shiite Muslim Hezbollah movement.
Israeli Lieutenant Colonel Jonathan Conricus said Tuesday that the country had launched Operation Northern Shield "to expose and to destroy cross-border attack tunnels" purportedly used by Hezbollah. The Israeli spokesperson said that the operations were so far limited to the Israeli side of the border but noted that the tunnels were originated from the Lebanese village of Kfar Kila, in a civilian house "that we are going to expose in the very near future."
The news prompted Lebanese President Michel Aoun to discuss the matter with his leading counterparts Speaker of the House Nabih Berri and Prime Minister Saad Hariri, as well as Lebanese military chief General Joseph Aoun. In a statement released Tuesday, the Lebanese military responded directly to the Israeli move, confirming "the situation on the Lebanese side is calm and stable, and is being closely monitored."
"The army units deployed in the area are carrying out their usual tasks along the border in cooperation and coordination with the United Nations Interim Force in Lebanon (UNIFIL) to prevent any escalation or destabilization in the south," the statement read. "This command indicates that the army is fully prepared to face any emergency."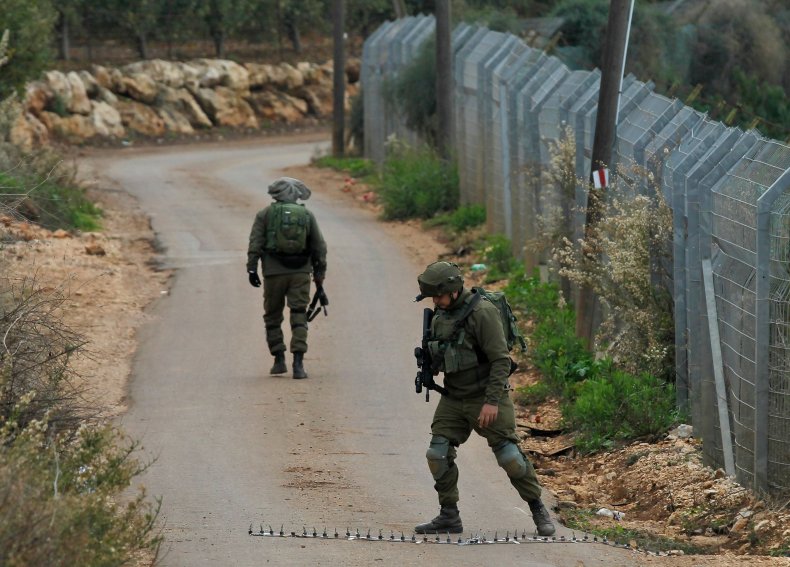 Cross-border attacks have prompted full-scale Israeli assaults on Lebanon in the past. Such operations by displaced Palestinian fighters led to Israeli invasions of Lebanon in 1978 and 1982, the latter of which led to an 18-year occupation of the country's southern area. It was during this time, amid a bloody sectarian civil war in Lebanon, that Hezbollah was formed with Iranian support and ultimately led local resistance efforts against Israeli troops until their withdrawal in 2000. Six years later, Hezbollah conducted a deadly cross-border raid, prompting a 34-day war that also ended in a cease-fire.
Occasional clashes have continued ever since, however, and Hezbollah's involvement on behalf of Syrian President Bashar al-Assad has given the group a new area of operations as well as what Israel has claimed to be an opportunity to establish forward bases alongside other Iran-backed groups in Syria's civil war. Israel revealed in September that it had launched more than 200 strikes against suspected Iranian and Iran-backed positions in Syria in the past two years alone, many times crossing through Lebanese airspace.
Despite these efforts, Hezbollah has remained a major player in Syria, where the military—supported by Iran and Russia—has regained much of the territory once lost to a 2011 rebel and jihadi uprising backed by the U.S. and allies such as Israel, Qatar and Saudi Arabia. Hezbollah has also further consolidated its influence at home, where it serves as one of the largest parties of the ruling March 8 Alliance.
While the Lebanese military is officially tasked with securing the country's borders, Hezbollah has often responded directly to perceived threats, such as the Islamist State militant group (ISIS) and the Nusra Front in the east, and Israel to the south. The southern boundary—where more than 10,000 peacekeeper troops are deployed—has been the subject of renewed tensions due to a dispute over ownership of maritime energy reserves and Israel's construction of a security barrier.
In a statement, UNIFIL said that its "area of operation remains calm" and that it was "working with all interlocutors in order to maintain the overall stability." A spokesperson for Hezbollah told Newsweek that the group did not "have any comment at this current time."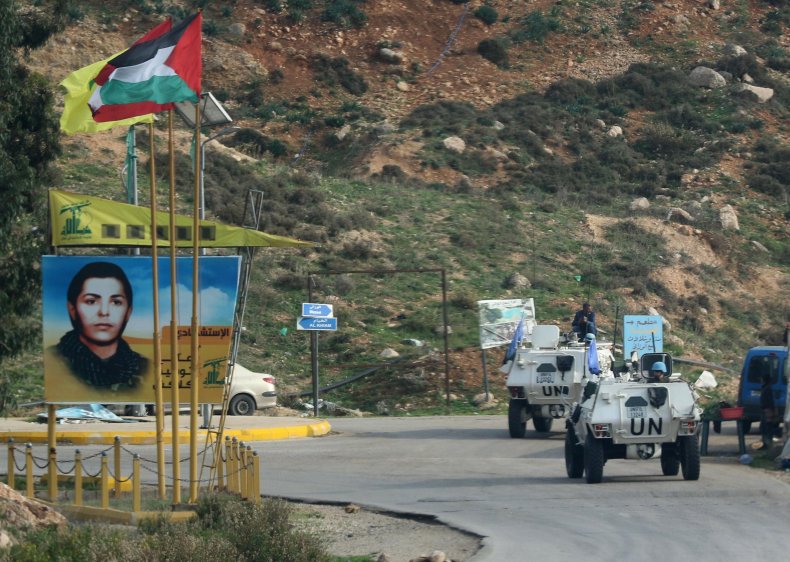 Hezbollah recently released footage showing what appeared to be satellite images alongside the coordinates of critical Israeli military installations. "If you dare to attack, you will regret it," the militant group warned.
The video, which was no longer available as social media companies suspended Hezbollah's official accounts, came after the Israeli military warned participants of the annual Beirut Marathon that they could be running past secret Hezbollah missile sites Israel has alleged have been hidden throughout the capital, a charge the Lebanese government denied.
In addition to heightened international frictions, the Israeli operation came at a time of domestic political turmoil in both Israel and Lebanon. Israeli police recommended on Sunday that the country's attorney general file bribery charges against Israeli Prime Minister Benjamin Netanyahu, who is also facing at least two other major corruption probes. In Lebanon, a spat between Hariri and pro-Syria Tawhid Party leader Wiam Wahhab turned deadly Saturday when the latter's bodyguard was killed amid clashes with security forces as they attempted to bring the politician in for questioning after a video surfaced of him apparently insulting the prime minister.