Israel Reveals Size of Its War Against Iran in Syria and Says It May Soon Get Bigger
Israel's spy chief publicly revealed for the first time the extent of his country's involvement in neighboring Syria, where Iran has been accused of boosting its military capabilities.
Throughout Syria's seven-year civil war, Israel has conducted airstrikes against suspected Iranian and pro-Iran positions that could be used to open a new front in a conflict between the longtime foes, according to Israeli officials. While Israel has routinely declined to claim responsibility for many of these operations, a senior military official told reporters Tuesday that Israeli warplanes had launched up to 200 aerial attacks, mostly against arms shipments and military positions.
Later that day, Israeli Intelligence Minister Yisrael Katz confirmed the reports, telling a conference hosted by the Interdisciplinary Center Herzliya college "that in the last two years Israel has taken military action more than 200 times within Syria itself," according to Reuters.
"Understand the significance of this matter in terms of preserving the red line, preventing the things that Iran has done, is doing and is trying to do against Israel from Syria," he added.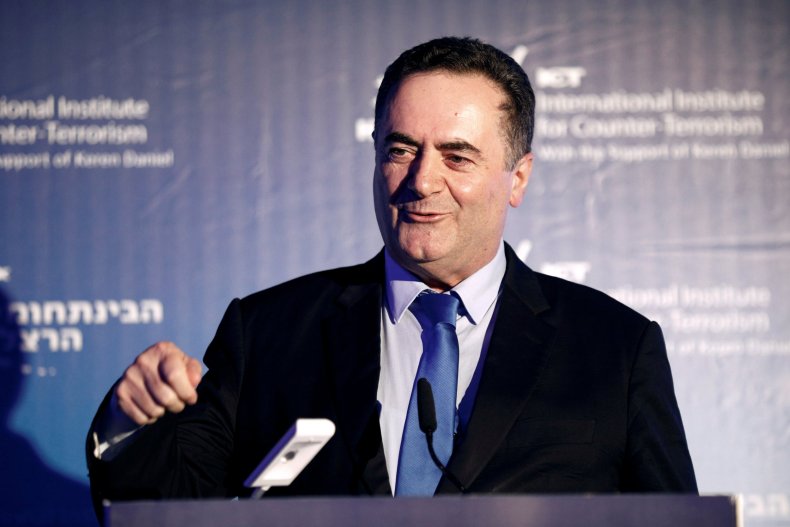 Katz also suggested "establishing a regional economic axis between Israel and the pragmatic Sunni states in the region" to tackle the growing influence of the revolutionary Shiite Muslim Iran. Since cutting ties with Iran in 2016, Saudi Arabia has been a leading critic of the Islamic Republic and, while it has not normalized relations with Israel, the conservative kingdom has increasingly aligned itself with a U.S.-led axis opposing a growing Iranian power in the Middle East.
Iran has allies in the capitals of Lebanon, Iraq, Syria and Yemen and has funded efforts to quell Islamist insurgencies against the governments of Baghdad and Damascus, while at least politically supporting the Houthi rebel movement against a Saudi-led coalition attempting to reinstate the former leadership to Sanaa. Saudi Arabia and Israel were two of the few international voices to back President Donald Trump's decision to abandon a landmark 2015 nuclear deal in May.
While Israel has been bombing targets it associates with Iran in Syria since at least 2013 and has provided support for rebels attempting to overthrow Syrian President Bashar al-Assad, Russia's 2015 intervention in the war-torn country has helped the Syrian leader and his allies—which include Iran-backed militias such as the Lebanese Hezbollah movement—retake most of the country, including the entirety of its de facto western border along the Israel-occupied Golan Heights.
Israeli Prime Minister Benjamin Netanyahu has said he would not interfere with the Syrian government's rebound to power, but has warned that no Iranian presence would be tolerated. With little sign of Iran backing down from what it considers to be anti-terrorism mission—even after Russian President Vladimir Putin suggested that all foreign powers should eventually leave Syria—Israel's military leadership has suggested it may take action, and go even further than before.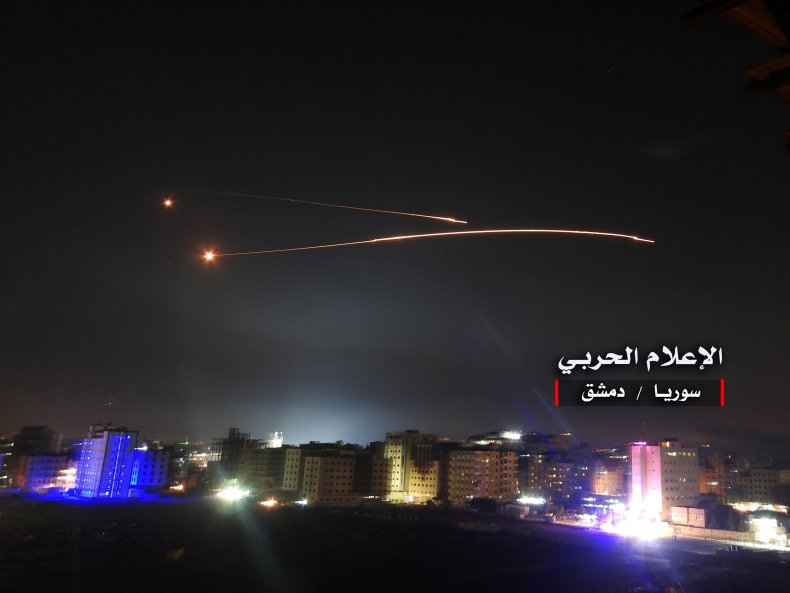 After a Reuters report suggested that Iran had delivered ballistic missiles to Shiite Muslim militias in Iraq in order to defend against potential U.S. military action, Israeli Defense Minister Avigdor Lieberman warned Monday: "As for the threat from Iran, we are not limiting ourselves to Syria. That should be clear."
The following day, he told the U.S.-funded Radio Free Europe/Radio Liberty's Russian and Iranian channels that Israeli forces "will try to destroy any Iranian military presence on Syrian territory, be it an air base, a naval base, a missile production factory, or the Shiite militias that they are bringing there from Pakistan, Iraq, and all of the Middle East."
That same day, Syrian military called "an Israeli aggression" that used warplanes to pierce through Lebanese airspace at low altitudes and targeted a military site near the city of Masyaf in western Syria. On Sunday, Israeli satellite imaging and analysis company ImageSat International published a report revealing what it purported to be evidence of Iranian involvement in the construction of missile factories near Wadi Jahannam and Masyaf in western Syria.