Israel Says New Gaza War Will Be 'More Painful' and Residents Will 'Pay the Price'
Israel has threatened to launch a new war on Gaza that could be more devastating than the last, as Palestinians continue to send burning kites over the border.
During a visit Friday to the southern city of Sderot, Israeli Defense Minister Avigdor Lieberman warned that Palestinian Islamist movement Hamas was pushing Israel closer to conducting another large-scale military operation in Gaza, the Palestinian enclave controlled by the militants. He blamed the movement for the incendiary kites that burned Israeli crops and fields to protest Israel's refusal to resettle Palestinians displaced by the 1948 war in which Israel was created, as well as tough sanctions targeting goods and services in Gaza.
"We are trying to be measured and responsible, but the leaders of Hamas are leading us into a situation in which there is no choice, a situation in which we will have to embark on a broad and painful military operation, not only for appearances," Lieberman said, according to Israeli newspaper Haaretz, emphasizing that such an operation would be "more painful than Operation Protective Edge" was in 2014 for Hamas.
"Unfortunately, residents of Gaza will be among those who will have to pay the price," said Lieberman.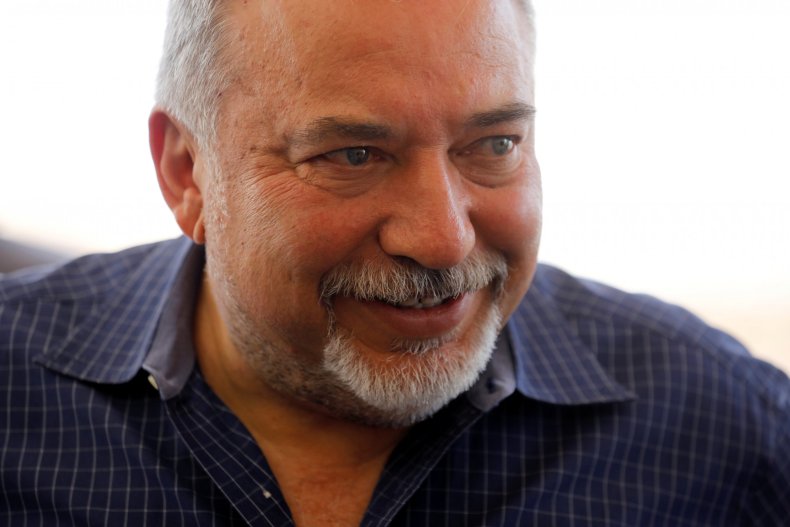 Israel ended its occupation of Gaza in 2005, retaining exclusive control over the coastal Mediterranean strip's air and sea rights. In 2006, Hamas won Palestinian legislative elections that were challenged by the mainstream, left-wing Fatah party. Subsequent clashes between the two factions in 2007 resulted in Hamas's total control of Gaza, where Israel has since conducted three major military operations. The latest and deadliest occurred in 2014, after Israel accused Hamas of being behind the abduction and murder of three Israeli teenagers in the West Bank.
Three years later, the humanitarian situation continues to deteriorate, and political tensions among Palestinian political factions, as well as between Palestinians and Israelis, have also heightened. Palestinians in Gaza have been protesting in support of their "right to return" to their historical lands since March, and demonstrations erupted into violence as the U.S. opened its embassy in Jerusalem on May 14, therefore recognizing the disputed city as the Israeli capital. Israeli security forces opened fire on protesters, killing dozens and making it Gaza's bloodiest day since the 2014 war.
Related: Israel Passes 'Nation-State' Law Prompting Accusations of Racism and Apartheid
The U.S. joined Israel in blaming Hamas for the unrest. However, the United Nations Human Rights Council called for investigations into Israel's use of lethal force against protesters—a move that prompted the U.S. to exit the international body over a perceived "anti-U.S. bias." They have also claimed that Hamas, which regularly encourages violence against Israel, was behind a new Palestinian tactic costing Israel hundreds of thousands of dollars in property damage.
Since the protests began in March, Palestinians have been using burning kites to inflict material and economic wounds on Israel, which has tightened its restrictions on Gaza. A mysterious, Guy-Fawkes-mask-donning group known as Sons of Al-Zawari have claimed responsibility for the attacks, and Hamas has called for thousands more.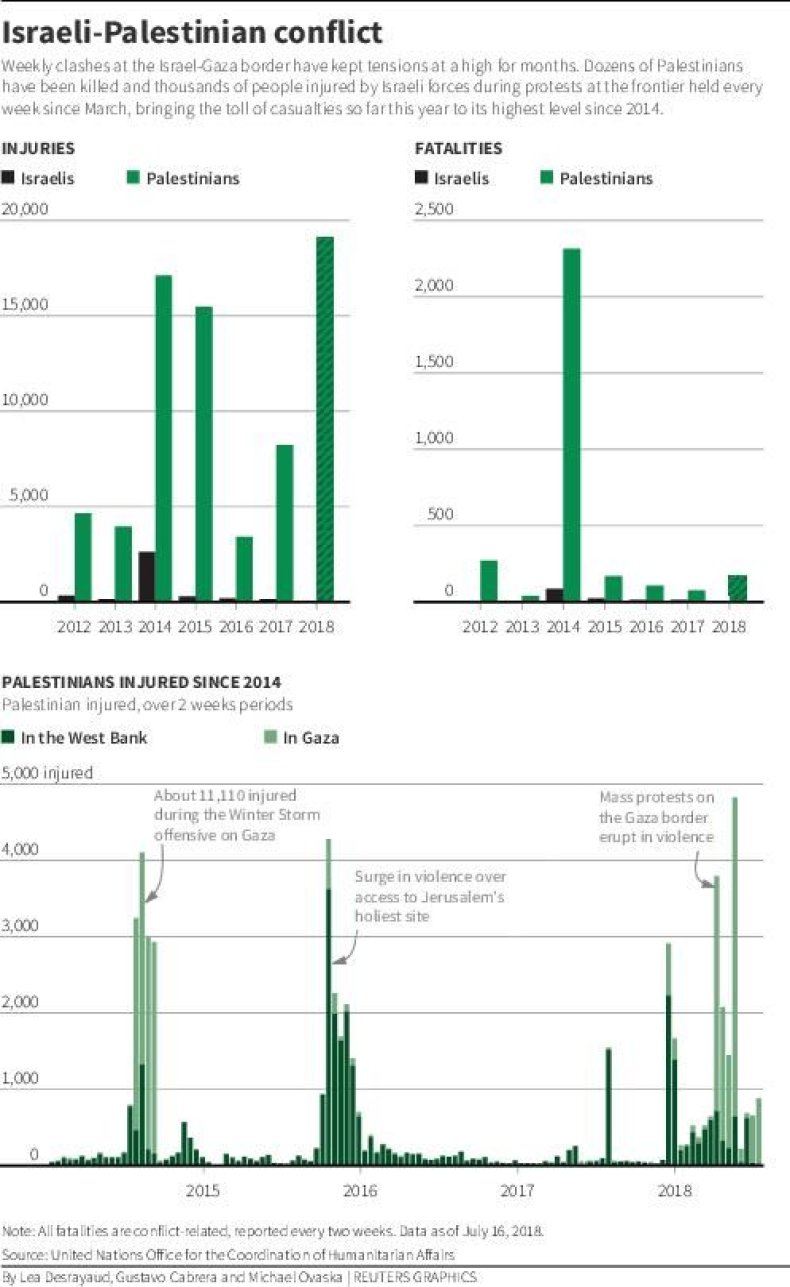 Israel responded to such attacks with force; warplanes conducted a deadly strike Thursday against a group of Palestinians attempting to release an "arson balloon" that would have flown over Israeli territory. Lieberman earlier this month warned that "the way Hamas is conducting itself, it could pay a heavier price than it did in Protective Edge," adding that he had "instructed" the Israeli military "to take several measures."
Citing an Israeli Channel 10 news program Tuesday, the Times of Israel reported that the Israeli military set Friday as the deadline for the flaming kite attacks to cease. Hamas has so far publicly rejected any ceasefires unless all of its demands were met. If the attacks continue, the report said that Israel's political leadership has told the army to prepare for an all-out military offensive.