Ivanka Trump Isolating From Family in Fraud Case a 'Smart' Move: Attorney
Ivanka Trump has made the right move in trying to distance herself from her family in New York Attorney General Letitia James' $250 million fraud lawsuit against The Trump Organization, according to an attorney.
In recent court filings, Ivanka Trump, the eldest daughter of former president Donald Trump, asked for a delay in the civil trial because she is not involved in the allegations which form the crux of the case.
Ivanka Trump left The Trump Organization in 2017 to join her father's White House administration. Her lawyers argued that James' fraud suit "does not contain a single allegation that Ms. Trump directly or indirectly created, prepared, reviewed, or certified any of her father's financial statements," adding that "other individuals were responsible for those tasks."
Several media reports took that as Ivanka Trump trying to save herself by suggesting her father and brothers, Donald Trump Jr. and Eric Trump, were the ones who allegedly signed off on the fraudulent financial statements.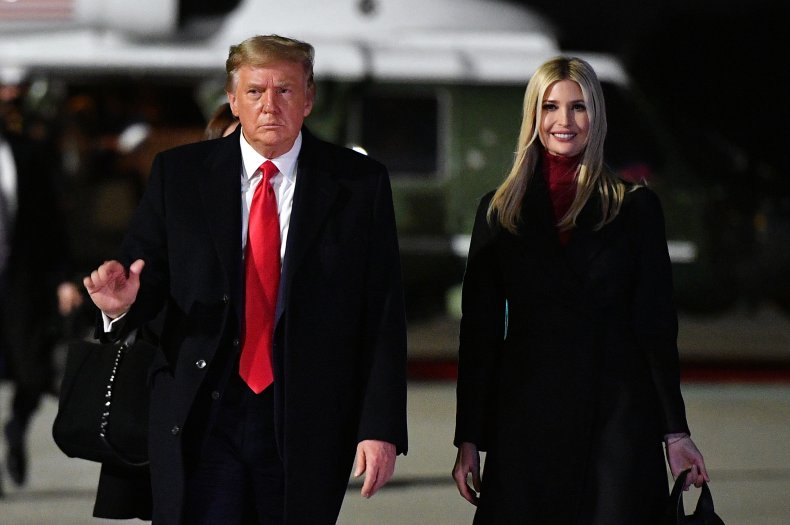 However, attorney and legal political analyst Andrew Lieb said that Ivanka Trump is making the right move by requesting a delay to organize her defense, as she is not accused of being responsible for the statements.
"Ivanka arguing that she has a unique defense to the fraud case against her family because the lawsuit doesn't even accuse her of lying about the company's finances, as she had left the company back in 2017, is not a sign that she is going to throw her family under the bus. Instead, it's a sign that whether the bus crashes or not, she isn't getting aboard," Lieb told Newsweek.
"It's the smart and correct strategy for Ivanka to take and it demonstrates that [her husband Jared] Kushner's lawyers know what they are doing in the courtroom."
In September 2022, James announced she was suing the former president, three of his children, and two senior executives at The Trump Organization over claims the company inflated or undervalued the worth of a number of assets to obtain benefits such as better bank loans and reduced tax bills.
Donald Trump is trying to delay the case as his legal team needs to go through a "staggering volume" of evidence. The former president has denied any wrongdoing in connection to the case, and accused James of carrying out a "witch hunt" against him.
In February, New York Supreme Court Justice Arthur Engoron insisted that the civil trial will begin in October as scheduled.
"I am determined to start the case on time," Engoron said. "Come hell or high water, and pardon my French."