Jan. 6 Committee Making RNC 'a Little Nervous,' Suggests GOP's Charlie Dent
Former GOP Representative Charlie Dent suggested that the decision from the Republican National Committee (RNC) to censure Representatives Liz Cheney and Adam Kinzinger came because members are "a little nervous" about the ongoing work of the House select committee investigating the January 6, 2021 attack against the U.S. Capitol.
In a controversial decision, the RNC on Friday passed a censure resolution against Cheney, a Wyoming Republican, and Kinzinger, an Illinois Republican, due to their opposition to former President Donald Trump and their involvement with the House select committee. A number of prominent Republicans criticized the decision, calling it a "shame" and a "sad day" for the GOP.
Dent was asked about the RNC's decision during a Saturday evening interview with CNN. The former Republican representative from Pennsylvania's 15th district, criticized the censure—suggesting it came because the House select committee's probe is closing in on members of the RNC's leadership.
"I suspect they're getting very close to some members of the Republican National Committee, and they're a little nervous about that, and they ought to be, frankly," Dent, who served in Congress from 2005 to 2018, said.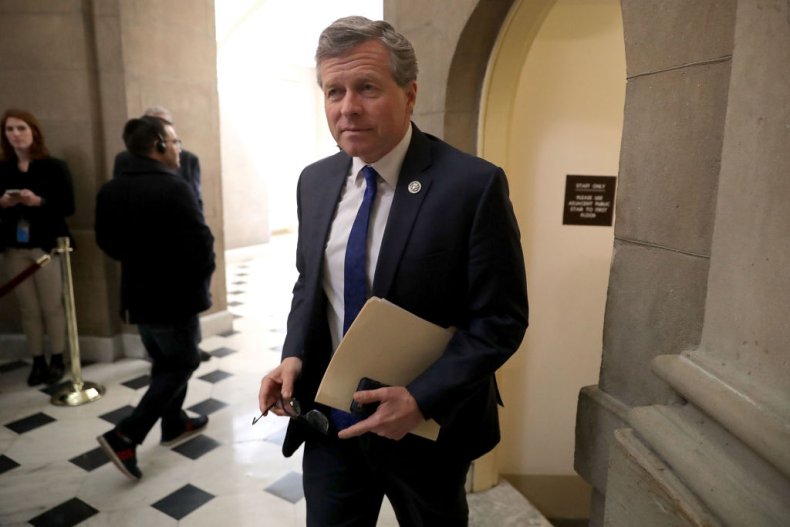 "The RNC is really anxious. Some of those members, I think, have to be concerned about those subpoenas [from the House select committee], so that's what this is about more than anything else," the former GOP lawmaker assessed.
Cheney and Kinzinger have become some of Trump's harshest critics in the wake of the January 6 attack against the federal legislative branch of the government. Both Republicans voted alongside eight other GOP lawmakers and House Democrats to impeach Trump for inciting his supporters to carry out the riot. The two also serve on the House select committee investigating the events of that violent day.
As a result of their opposition to Trump, Kinzinger and Cheney have faced substantial backlash from fellow GOP lawmakers. Pro-Trump House Republicans have described them as "spies for the Democrats" and called for their ouster from the House Republican Conference. Nonetheless, both asserted last week that they have "no regrets" over taking a stand against the former president.
Dent also told CNN that the censure resolution against the two representatives was "crazy." He added, "I wouldn't be shocked if they censured [former Vice President] Mike Pence right now, after his comments yesterday."
In Friday remarks to a Federalist Society event in Florida, Pence pushed back against Trump's belief that he should have overturned the 2020 election results during the formal certification process in a joint session of Congress on January 6, 2021.
"I heard this week, President Trump said I had the right to 'overturn the election,'" the former vice president told the conservative audience. "President Trump is wrong."
Newsweek reached out to the RNC for comment, but has not heard back in time for publication.