Japan Governor Wants U.S. to Stop New Marines Base and Reduce Military Presence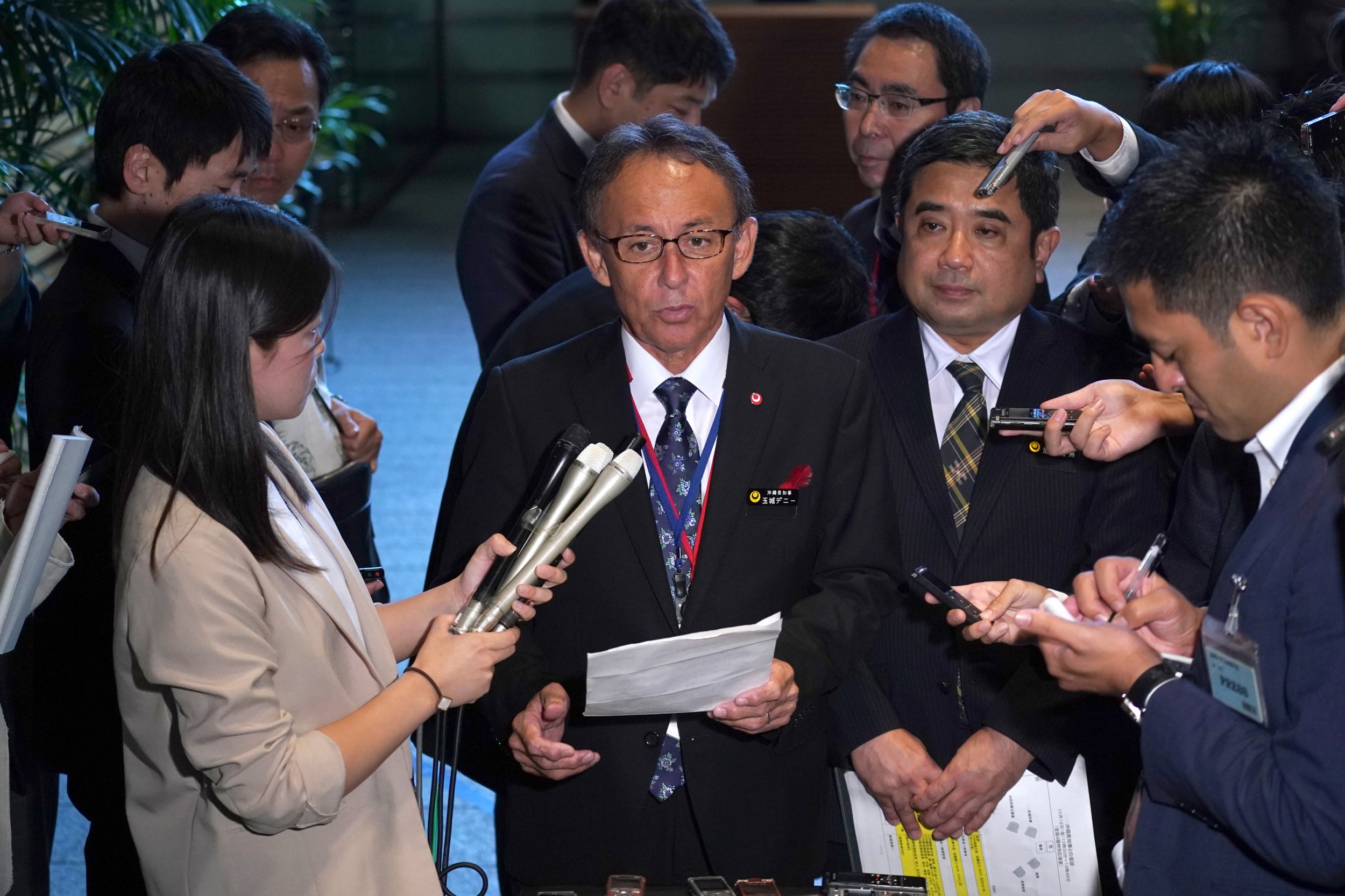 The new governor of Okinawa, Japan, has spoken out against the controversial relocation of a Marines base and the expansive U.S. military presence on his island.
Denny Tamaki, who was elected earlier this month to replace his late predecessor as governor of Okinawa, has channeled the prefecture's opposition to the relocation of Marine Corps Air Station Futenma from its urban setting in Ginowan City to the less densely populated area surrounding Camp Schwab in Henoko Bay, Nago city and other Pentagon projects. Critics have said the move would have detrimental effects on the environment and culture.
"I want the American people to understand what has been, what is and what will be, to solve this problem," Tamaki told the Associated Press in an interview Wednesday at the Tokyo office for Okinawa prefecture.
Born to a U.S. Marine father he never knew and a Japanese mother, Tamaki argued that his bicultural background made him the perfect ambassador for the issue, in which he hoped to find a "win-win situation" for Okinawa and President Donald Trump.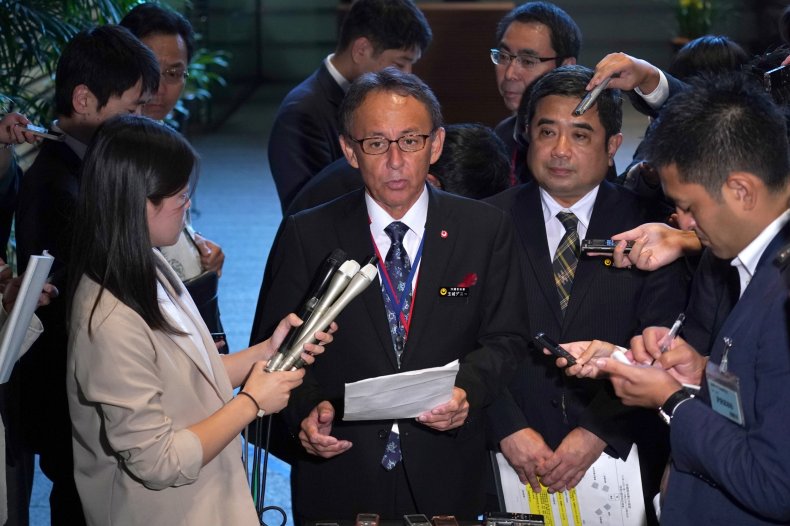 Also on Wednesday, Tamaki voiced his complaint to U.S. Ambassador to Japan William Hagerty, who said he was aware of the objection, Japan's Jiji Press reported. On Tuesday, Japanese Land Minister Keiichi Ishii suspended Okinawa's block on landfill excavation at the planned site for the Futenma base in Henoko Bay.
"I can't help but feel strong resentment," Tamaki told reporters in response to the decision, according to The Japan Times.
The controversy surrounding U.S. military presence in Okinawa and the Futenma base especially runs deep through Japan's post-World War II history. Following the Japanese Empire's defeat, the U.S. occupied the country for years. Okinawa itself was not granted self-rule until 1972, and tensions continued to spiral as locals accused the U.S. military of lawlessness.
Futenma became the scene of the most notorious incident involving U.S. personnel when in 1995 three U.S. servicemen kidnapped and raped a 12-year-old local girl. As recently as 2016, a U.S. defense worker raped and murdered a 20-year-old woman there. That year, the U.S. Navy was banned from drinking alcohol after a petty officer was arrested for driving under the influence and, in 2017, another prohibition was enacted after a drunken Marine killed a 61-year-old man in a crash.
These crimes and other incidents, some of which involve falling debris from U.S. aircraft, have stoked outrage among Okinawans toward some 31 major U.S. military bases on the island. But Tokyo's close relationship with Washington has proved resilient. Though Japan has sought to bolster its own armed forces, it continues to view the U.S. as a critical ally in the face of perceived threats from China and North Korea.
For its part, the Pentagon maintains some 279 military sites in the Asia-Pacific region, a figure that has come under scrutiny as China and Russia complain of what they view as an expansionist U.S. military posture.