'Jeopardy!' Producer Reveals 'Multiple' Hosts Will Be Announced 'Very Soon'
Jeopardy! fans' wait for the highly anticipated announcement of a new host is set to be over "very soon," the show's executive producer has revealed—and it won't just be one presenter standing at the lectern.
Following the November 2020 death of beloved presenter Alex Trebek, the large majority of Season 37 of the syndicated quiz show saw a revolving door of celebrity guest hosts take the helm, with a number of them hoping to land the job.
In August 2021, then-executive producer Mike Richards was named as the new host of the nightly show, with Mayim Bialik being drafted in as the host of Jeopardy! specials and tournaments.
However, just nine days after the announcement, Richards stepped down from his role amid backlash over offensive comments he had made several years ago on a now-defunct podcast. By the end of August, he was also out of his producer role.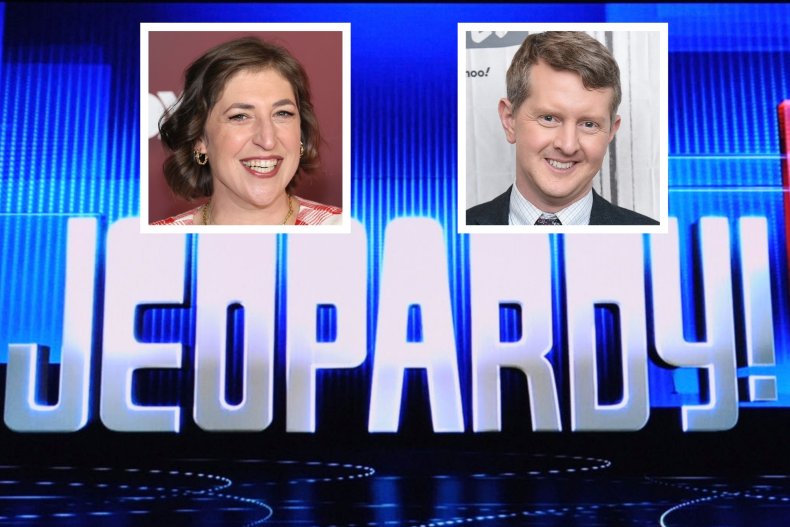 With Bialik now sharing Season 38 hosting duties with Jeopardy! all-time champ Ken Jennings, fans had anticipated that one of the two were most likely to be named Trebek's successor ahead of Season 39 launching in the fall.
Michael Davies, who replaced Richards as the show's executive producer, revealed to Variety backstage at the recent Daytime Emmys that "we hope to have a hosting announcement very, very soon."
He said: "But with all of our plans for Jeopardy!—which is more Jeopardy!, not less, more versions—we're going to need multiple hosts to represent the entire audience, to represent the entire country, in order to take this franchise forward."
Davies also addressed the Richards debacle, saying: "The scandal was, as we call it at Jeopardy!,' 'the awkward months.' But it showed the power of our audience and how passionately our fans care about the program, which is just so important."
Highlighting the numerous super champs to have competed on Jeopardy! over the past several months, Davies went on: "What's happened over the course of the season—Matt Amodio, and Amy Schneider and Mattea [Roach] and Ryan [Long]—really made us just remember how incredible the game is.
"The stars of our show and Mayim and Ken have done incredible job hosting."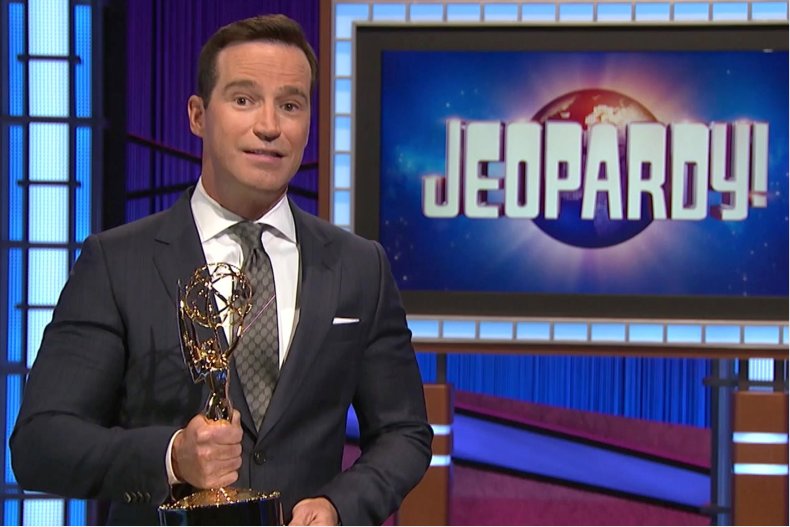 At the start of June, Jennings sparked speculation that he was preparing to become the long-running show's new permanent host while discussing his hair on an episode of his podcast, Omnibus.
During the episode, Jennings' podcast co-host, musician John Roderick, remarked: "I've never seen a picture of you where your hair went over your ears."
"It's very short right now, but this is calculated," responded Jennings, who is also a Jeopardy! consulting producer. "I need to be on TV in exactly three weeks."
"You do a thing where you putt over, counting on the ball to spin around and get in the hole?" Roderick asked Jennings about his precise timing.
"Yeah, like I'm playing 4-D chess every time I go get a haircut," said Jennings. "Because I'm going to be on TV in three weeks but they're not going to cut my hair for it, which means I have to have it the exact right length.
"But a month thereafter, I'm going to be on... I've got to do Jeopardy! again, but they will trim it that day. So then I can get back down. There's a lot of math that goes into this."
With filming having already wrapped for Season 38 of the show, it was seen by fans at the time as a sure sign that Jennings would return as permanent host.
Back in March, it was revealed that Jennings would no longer be a part of ABC quiz show The Chase, where he had appeared with fellow Jeopardy! alumni James Holzhauer and Brad Rutter since its 2021 revival.