Judiciary Chairman Jerrold Nadler Backs Away From Threat to Subpoena Robert Mueller's Testimony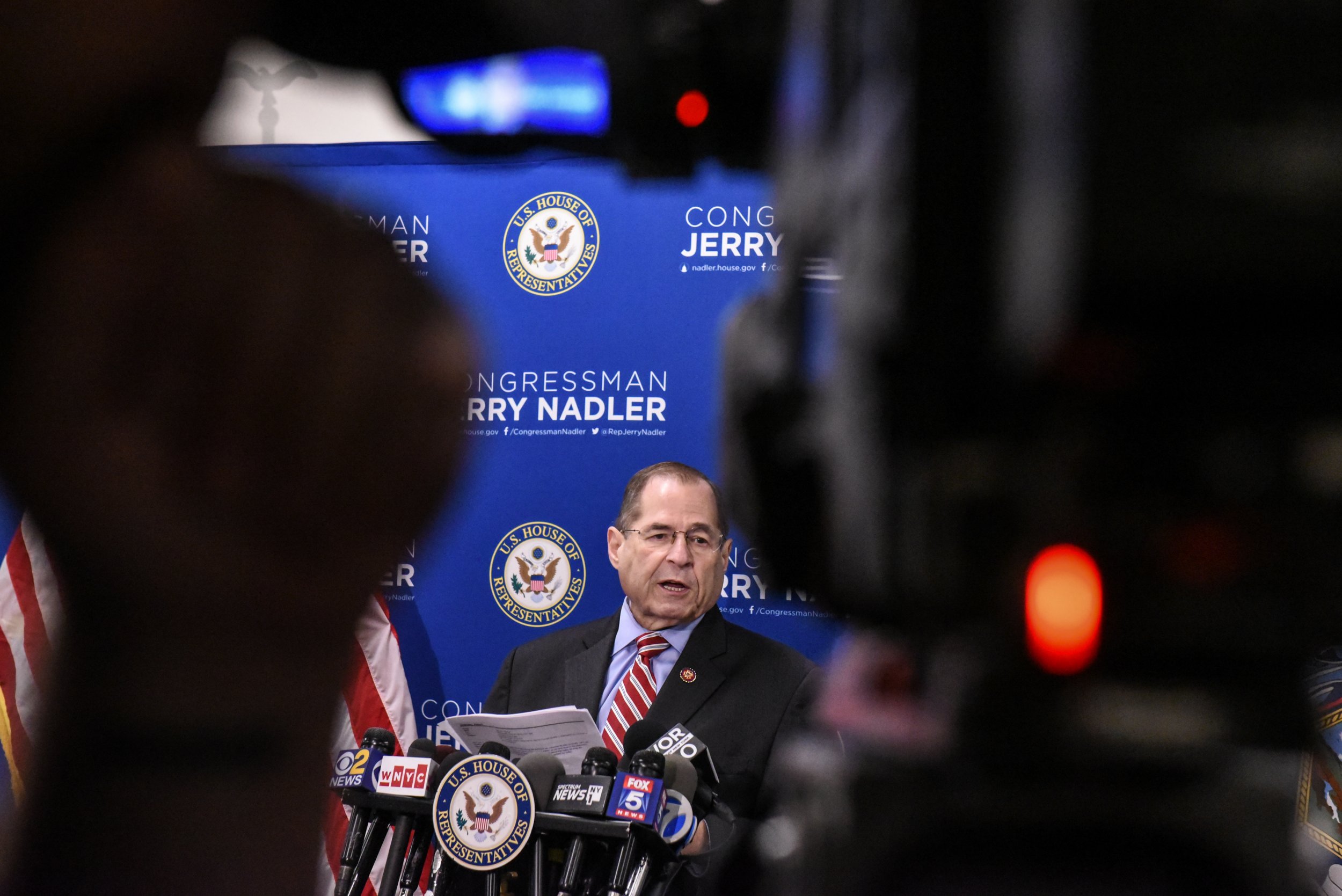 Following extraordinarily rare public remarks Wednesday by special counsel Robert Mueller, where he appeared to close the door on any possibility of him testifying to Congress, a top House Democrat backed down on previous threats to compel Mueller's appearance with a subpoena.
House Judiciary Committee Chairman Jerrold Nadler did not explicitly rule out the option of issuing a subpoena, but the Democrat's remarks to reporters in his New York district contrasted prior vows made earlier this month to subpoena Mueller and that the special counsel "will come at some point."
Instead, Nadler shied away from that position, just hours after the special counsel stated, "the report is my testimony."
"Mr. Mueller told us a lot of what we need to hear today," the chairman said when prompted whether he would subpoena Mueller.
"He reaffirmed what was in the investigation... which found substantial evidence that Russia attacked our political system, that the Trump campaign benefited from Russia's interference, that Trump and those around him repeatedly welcomed Russia's support, and that throughout the investigation, Trump sought to obstruct justice and to undermine Mueller and the investigation over and over again."
Newsweek's inquiry to the Judiciary Committee on whether there were still plans to subpoena Mueller went unanswered.
Since the Mueller report's release, the committee has been in talks with the Justice Department and those associated with Mueller to secure a testimony date. Despite Mueller announcing his resignation from the department Wednesday—a move that Democrats and aides on the committee previously hoped would help secure his testimony—he showed no plans to answer further questions about the 448-page report that concluded his team's 22-month-long investigation.
"There has been discussion about an appearance before Congress. Any testimony from this office would not go beyond our report," Mueller said. "It contains our findings and analysis and the reasons for the decisions we made. We chose those words carefully and the work speaks for itself. And the report is my testimony."
Mueller went on to quell speculation that Attorney General William Barr, as head of the Justice Department, was preventing him from testifying.
"I hope and expect this to be the only time that I will speak to you in this manner. I am making that decision myself," he continued. "No one has told me whether I can or should testify or speak further about this matter."
The absence of a Mueller testimony will likely not sit well with Democrats, especially those on the Judiciary Committee, as the panel weighs whether to launch impeachment proceedings against the president for stonewalling its probes into the administration.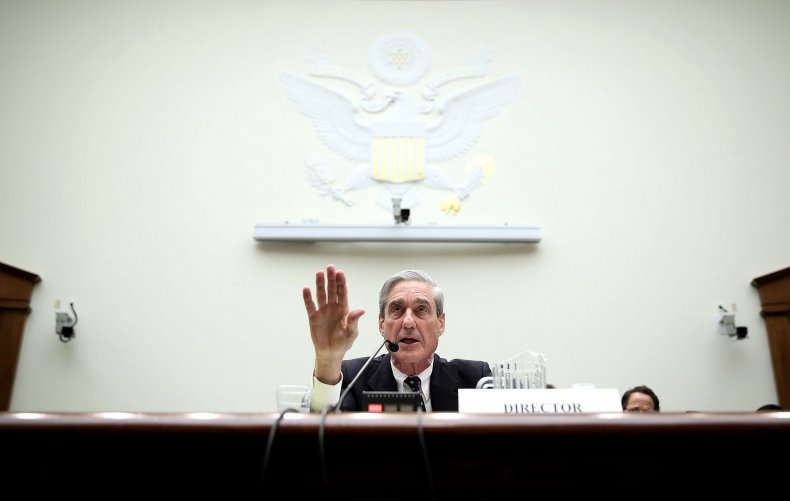 House Majority Leader Steny Hoyer reiterated the party's desire to hear from the special counsel, saying in a statement that "Mueller needs to testify before Congress."
"Given that the President has not been cleared of wrongdoing, and given the seriousness of Russia's interference in our democracy, I believe that the American people deserve to hear testimony from the Special Counsel about his report and the report's conclusions," the Maryland Democrat continued.
House Intelligence Committee Chairman Adam Schiff, another Democrat whose panel has sought to hear from the special counsel more directly, said they "look forward to Mueller's testimony before Congress," a clear indicator that he still expects to hear directly from the special counsel.
"While I understand his reluctance to answer hypotheticals or deviate from the carefully worded conclusions he drew on his charging decisions, there are, nevertheless, a great many questions he can answer that go beyond the report, including any counterintelligence issues and classified matters that were not addressed in his findings," the California Democrat said in a statement.
In his remarks, Mueller said he could not charge a sitting president with a crime due to longstanding Justice Department guidelines. Rather, he added, the "Constitution requires a process other than the criminal justice system to formally accuse a sitting president of wrongdoing." Some Judiciary Committee Democrats who have advocated for an impeachment inquiry viewed that statement as a call for Congress to move forward with such a proceeding.
"He's asking us to do what he wasn't allowed to—hold the president accountable," Representative Val Demings, a Florida Democrat, said on Twitter. Representative David Cicilline, like Demings, is a Democrat on Judiciary. He said in a statement the "next step" is for the committee to "open an impeachment inquiry."
Prompted about his current stance on impeachment, Nadler reiterated that "all options are on the table and nothing should be ruled out."
Based on Mueller's remarks, Nadler accused Trump of "lying when he says" there is no collusion, no obstruction and that the report exonerated him.
Mueller, as was mentioned in his report, said he would have stated if the report's findings exonerated the president—but he didn't.
"As I said forth in the report after that investigation, if we had had confidence that the President clearly did not commit a crime, we would have said so," Mueller said. "We did not, however, make a determination as to whether the President could commit a crime."
He further stated, "there was insufficient evidence to charge a broader conspiracy."
This story has been updated to include a statement from Adam Schiff.