Biden Didn't Once Mention Trump's Name in DNC Speech, Avoiding Trap Clinton Fell Into
While Joe Biden made his thoughts upon President Donald Trump known in his Democratic National Convention speech, he avoided persistently mentioning his rival's name—unlike his predecessor Hillary Clinton in 2016.
Biden's speech offered a stark contrast to Clinton's address, when she named Trump 21 times as she accepted the party's nomination. She offered a scathing view of her then rival, saying he was offering "empty promises," in contrast to "real change."
Biden similarly criticized Trump, despite not referring to him by name, saying he had "cloaked America in darkness for much too long," but also focused sharply on his own character throughout his address.
Richard Johnson, lecturer in U.S. politics and international relations at the U.K.'s Lancaster University, said he thinks Clinton misjudged her speech, as she thought negativity towards Trump would have been sufficient—whereas she perhaps needed to boost her own positive points.
"I think Clinton miscalculated. They thought that negative partisanship would be sufficient, but she was so unpopular that she needed to do more work to improve her own image," he told Newsweek.
He said that while Biden knows negative partisanship will work to win some voters, he needs to appeal to those who voted for Trump last time out but perhaps have doubts this time.
"I think a key aim of the speech was to establish Biden as an empathetic figure, in sharp contrast to Trump, who can respond with resolve and sensitivity to the present crisis," he said.
"Biden's references to his own personal grief were the bits which stood out the most to me. I don't think this is necessarily a bad strategy, as Trump has struggled time and again to define Biden successfully in a negative fashion.
"Unless Trump can successfully portray Biden as someone to fear or dislike, then I think he's going to struggle."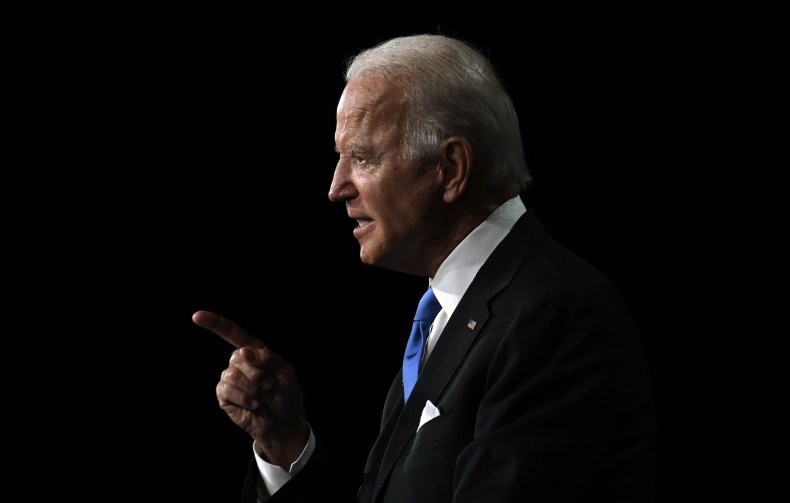 One reason for not mentioning Trump by name might be simple: he has other people who can do that for him, for example his running mate, Senator Kamala Harris (D-CA).
"He doesn't need to attack President Trump, because he has plenty of surrogates to do so for him. It benefits him not to mention Trump by name, because Trump has shown repeatedly that he can't help but return any attacks that come towards him," David Andersen, assistant professor in U.S. politics at Durham University, told Newsweek.
"Rather than bring those attacks towards him, Biden is going to make a positive case for what he will do for America if elected, and then allow President Obama, Kamala Harris and others to attack Trump and engage with him. Trump will likely spend much of his energy attacking those surrogates, but voters aren't voting based upon their opinions of Obama or Harris. They are wasted attacks. Biden has done very well by staying above this fight so far, and I think he wants to continue it."
As previously reported by Newsweek, Harris could potentially bait Trump, drawing his attacks away from Biden, distracting the president in his attempts to drag down Biden's standing in a bid to close the gap in polling.
"Biden's neglect of mentioning Trump by name was clearly deliberate. It was consistent with his claim that—amid a period of significant division—accepting the Democratic nomination wasn't a partisan moment, but an American moment," Thomas Gift, lecturer in political science and founding director of the Centre on U.S. Politics at University College London, told Newsweek.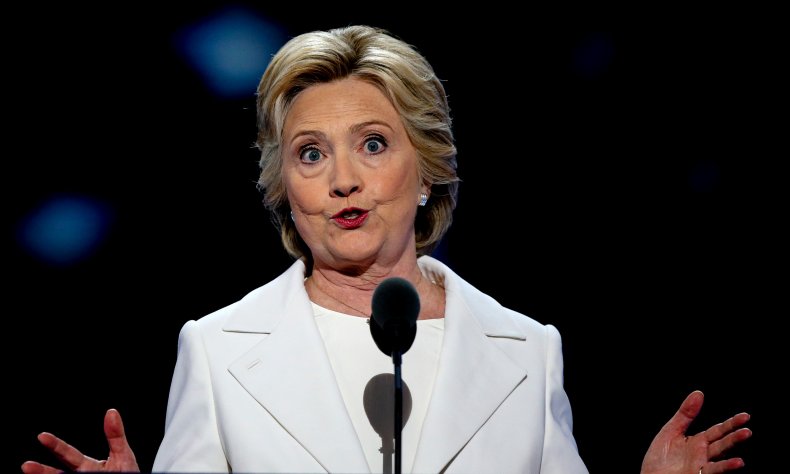 Gift said he believed Biden's objective will have been to focus "on the serious of the moment," while blending "humility with compassion."
"Taken together, Biden's speech was effective because it did what it needed to do. For moderates and progressives alike, it underscored a clear choice about fitness to lead based on character and a respect for basic democratic principles. The fact that Trump had set the bar so low for Biden only made his speech that much more effective," he said.
"The address also reflected Biden's general approach to the campaign—to play it safe, to shy away from any policy issues that might spark controversy within the party, and to keep the message focused relentlessly on coming together as a party to change the incumbent in the White House."
While Biden has avoided much conflict with Trump directly, the president has upped his attacks on his opponent in recent weeks.
He chose to quickly rebuke Biden, writing on Twitter: "In 47 years, Joe did none of the things of which he now speaks. He will never change, just words!"
The president has previously taken to criticizing his rival on a number of points, recently focusing on religion as well as law and order.
He has also been swift to hit out at other political adversaries who have supported Biden over the course of the DNC.
The Trump campaign has continued a combative stance towards Biden, reiterating Trump's comments that Biden is being controlled by far-left members of the Democratic party.
In a statement following Biden's appearance at the DNC, Tim Murtaugh, Trump 2020 communications director, said: "By accepting his party's nomination tonight, Joe Biden has formally become a pawn of the radical leftists. His name is on the campaign logo, but the ideas come from the socialist extremists."
He added that Biden was a "twice-failed candidate for president and is, without question, a far worse candidate the third time around."
Newsweek has contacted the Biden campaign for comment.