Republican criticism that Supreme Court nominee Ketanji Brown Jackson is soft on crime is "embarrassing," West Virginia Senator Joe Manchin said Tuesday.
Manchin, who made the comments to reporters, said that he is "not going to be part of that" and that he thinks Jackson is "extremely well qualified" for the SCOTUS seat.
The "soft on crime" scrutiny is one of the main criticisms Republicans cited for Jackson as they weighed whether to vote for her appointment to the Supreme Court bench. Last week, she faced days of tough questioning, and repeated interruptions, from GOP lawmakers before the Senate Judiciary Committee.
Senator Ted Cruz asked her during the hearings if he could be an Asian man, and at one point, she was asked how she would define what a woman is.
Manchin, a West Virginia lawmaker, announced Friday that he would be voting for Jackson's confirmation to the nation's highest court after meeting with her, considering her past record and watching her Senate Judiciary Committee testimony.
"Judge Jackson's record and career are exemplary," he said in a statement.
"Her wide array of experiences in varying sectors of our judicial system have provided Judge Jackson a unique perspective that will serve her well on our nation's highest court," Manchin added.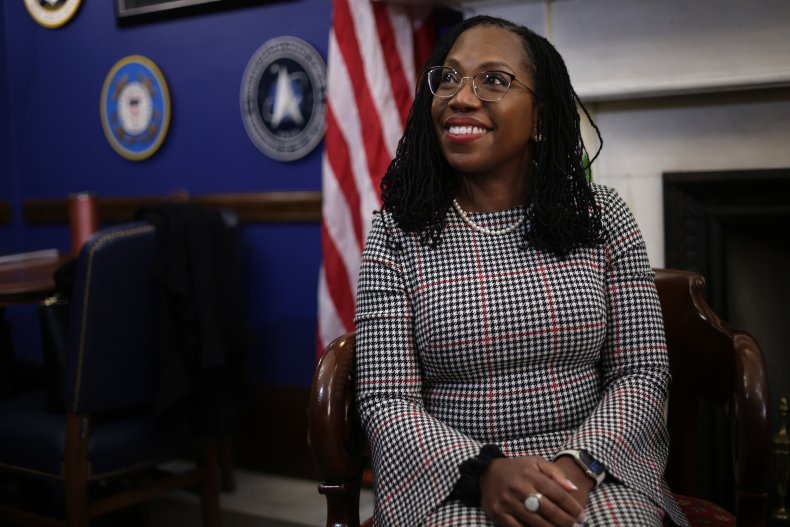 On Tuesday, the Democrat took his praise for Jackson a step further by defending her and calling out those who were less welcoming to the high court nominee. He told reporters that the way Republican senators treated her during the hearings was "disgraceful."
"It's not who we are. It's not what we were sent here to do, to attack other people and just try to tear them down," he said. "I won't be part of that. I think she's extremely well qualified and I think she'll be an exemplary judge."
Several Republican senators have already announced that they don't intend to vote for Jackson's confirmation.
This includes Senate Minority Leader Mitch McConnell. The Republican lawmaker from Kentucky said that he entered the confirmation process for Jackson with an open mind, but he ultimately decided that he "cannot and will not" support her appointment to the bench after looking at her record and watching the Senate Judiciary Committee hearings.
Nebraska Senator Ben Sasse, another Republican, said in a statement that Jackson has an "extraordinary American story," but "we disagree on judicial philosophy and I am sadly unable to vote for this confirmation."
Manchin's office declined to offer additional comments to Newsweek.
Update 03/29/22 at 1:45 p.m. ET: This story was updated to show that Manchin's office did not offer further comments.