John Kasich Scores Endorsements From Two New England Newspapers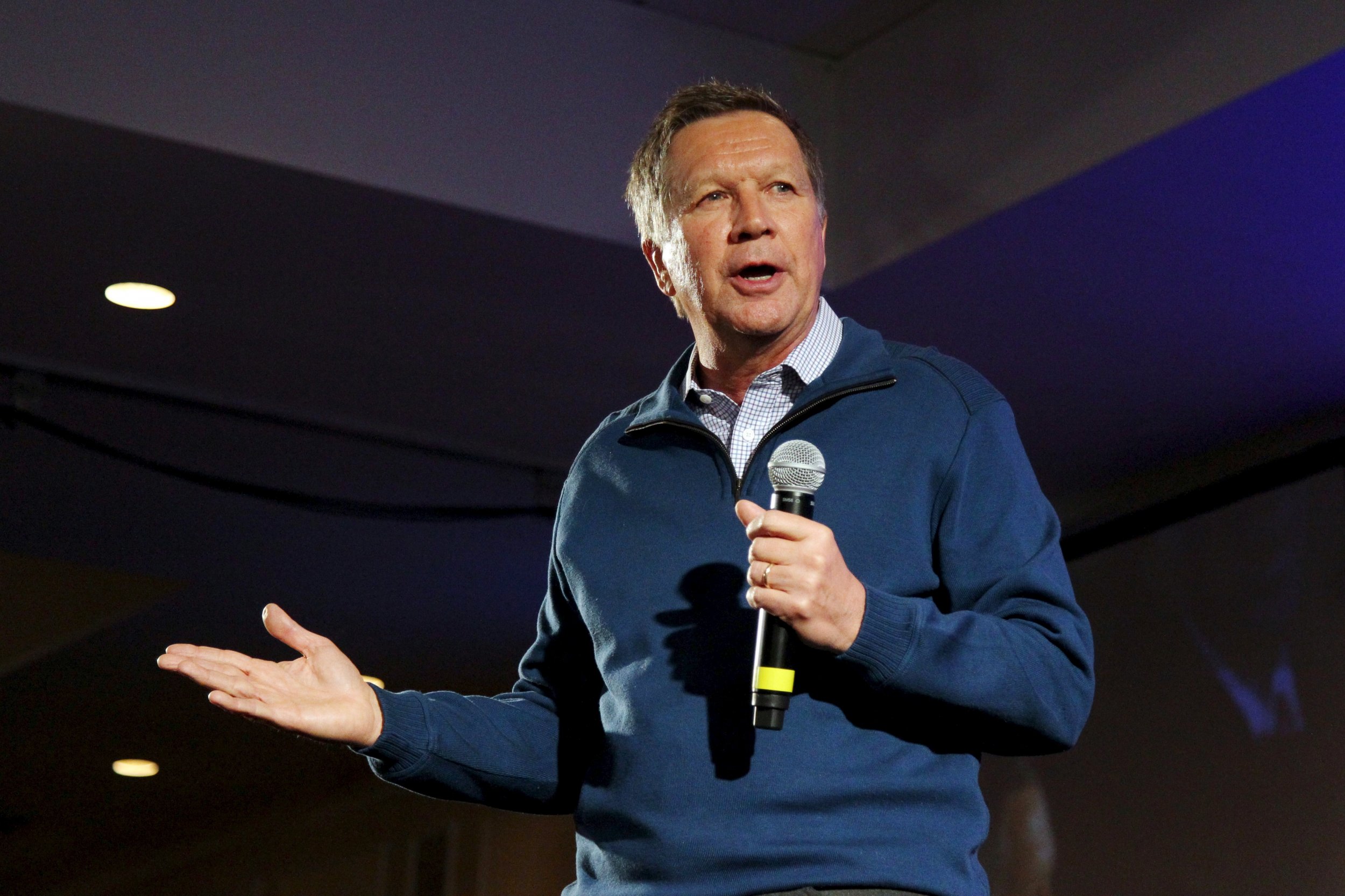 With two weeks remaining until New Hampshire's first in the nation primary, Republican presidential candidate John Kasich received endorsements from two large newspapers in New England.
The Boston Globe backed the Ohio governor on Monday, and by the next morning, New Hampshire's Concord Monitor also had endorsed him.
"For months, each Republican candidate for president has told New Hampshire voters why he or she belongs in the White House. The one with the best record to support his case is John Kasich," the Monitor's editorial board wrote in Tuesday's edition. The daily paper is located in Concord, the capital of New Hampshire.
The editors praised Kasich's economic principles and national security policy and said a "spirited general election contest" between Kasich and Democratic front-runner Hillary Clinton "would elevate the debate to a level we haven't seen in a long time."
The Globe, New England's largest newspaper, on Monday credited Kasich for his experience and "record of results."
"By voting for Kasich, New Hampshire can reward a candidate whose politics have been largely positive—and rebuke those candidates who have spent their campaign appealing to voters' fears and biases," the paper said on Monday, a day after endorsing Clinton in the Democratic race. The former secretary of state also has been backed by The Des Moines Register, the largest newspaper in Iowa.
Kasich's campaign hasn't gained much momentum at the national level. But just last week, he landed in an unusual spot in New Hampshire, tying for second place among the state's undeclared voters in a WBUR poll released January 21.
New Jersey Governor Chris Christie has scored support from the New Hampshire Union Leader, the state's leading conservative paper, which has been at odds with GOP front-runner Donald Trump after its disparaging editorial predicted he won't win the primary despite his dominance in national and state polls.
New Hampshire is significant in the election cycle because it is the first primary, on February 9, and the second event in the nominating process, after the Iowa caucuses.
Former New York Governor George Pataki, who dropped out of the Republican race in December, on Tuesday endorsed Florida Senator Marco Rubio. Former Texas Governor Rick Perry, who also left the 2016 race, has thrown his support behind Senator Ted Cruz, who is from the Lone Star State.