John McCain's 2008 Concession Speech Viewed Over 12 Million Times as Trump Claims Election Is Being Stolen
John McCain's 2008 concession speech has now been viewed over 12 million times, as President Donald Trump claims the election is being stolen from him by Democrats.
The speech highlights a stark difference between a defeated Republican candidate willing to offer support to his opponent, and a current president who has given no indication he would be willing to concede the 2020 race.
McCain, who lost the election to President Barack Obama 12 years ago, used his concession speech to congratulate Obama and compliment the president on his ability to inspire millions of Americans.
"The American people have spoken, and they have spoken clearly," McCain began in 2008. "A little while ago, I had the honor of calling Senator Barack Obama to congratulate him on being elected the next president of the country that we both love."
The then-Senator McCain went on to commend Obama for his ability to inspire millions of Americans, and for the significance his victory had for African Americans.
"This is a historic election and I recognize the special significance it has for African Americans, and for the special pride that must be theirs tonight," he said, acknowledging that the election of an African American president marked a turning point for American progress.
"Senator Obama has achieved a great thing for himself and for this country. I applaud him for it."
McCain went on to explain that while he and Obama have political differences, he would do everything in his power to help him as he carries out his presidency.
"I urge all Americans who supported me to join me in not just congratulating him, but offering our next president our good will, and earnest effort to find ways to come together," he said.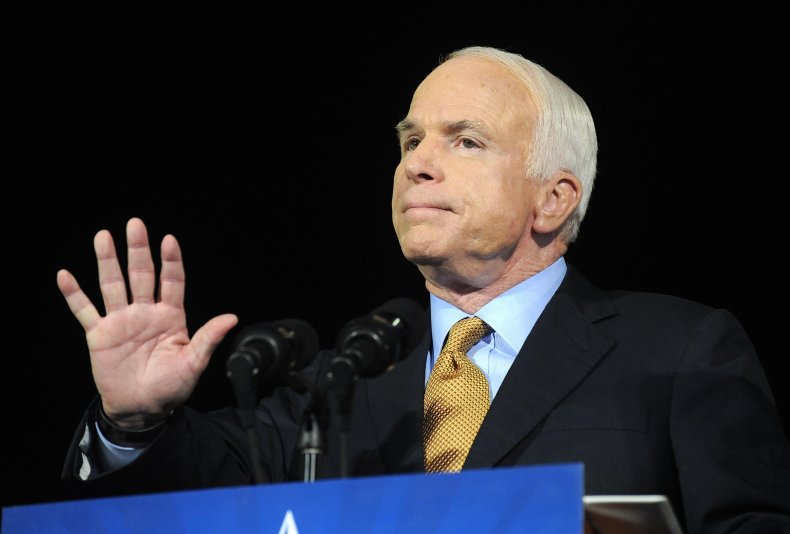 By Friday, McCain's concession speech had been viewed over 12.8 million times.
The four-minute long video first went viral just hours after Trump addressed the nation on Thursday evening, claiming that the election was being stolen from him.
"This is a case when they are trying to steal an election, they are trying to rig an election," he said.
"If you count the legal vote, I easily win. If you count the illegal votes, they can try to steal the election from us. If you count the votes that came in late, we're looking at them very strongly. A lot of votes came in late," he added.
As Biden grows increasingly closer to victory, Trump has given little indication that he would be willing to concede.
Instead, his campaign has filed multiple lawsuits against states, alleged voter fraud with no evidence and falsely claimed victory over states.
Earlier today, the Trump campaign stated that the race is far from over, and that "once the election is final, President Trump will be re-elected."
On Friday, the Associated Press has Biden with 264 electoral votes, and he leads by narrow margins in Pennsylvania and Georgia. The former vice president is also projected by some to win in Nevada, with Trump expected to take North Carolina.
If Biden maintains his lead in Pennsylvania as votes continue being counted, he would win the election.