John Oliver has once again taken aim at Fox News host Tucker Carlson in a scathing rant as the conservative anchor is deserted by major advertisers.
The HBO late-night host took particular issue with Carlson's outburst about a Sesame Street educational special on race last week.
Following the death of George Floyd and the subsequent mass protests across the country, the beloved children's show aired a town hall in collaboration with CNN, to explain the events to children and to offer a kid-friendly explanation of racism.
However, Carlson did not appreciate the sentiment, and said it was teaching children that, "America is a very bad place, and it's all your fault so no matter what happens, no matter what they do to you when you grow up, you have no right to complain."
Oliver laid into Carlson on Sunday night's Last Week Tonight with John Oliver, directly addressing him and tearing apart his criticism of the Sesame Street special.
"First, obviously: F**k*off, Tucker, you one-man homeowner's association," he began.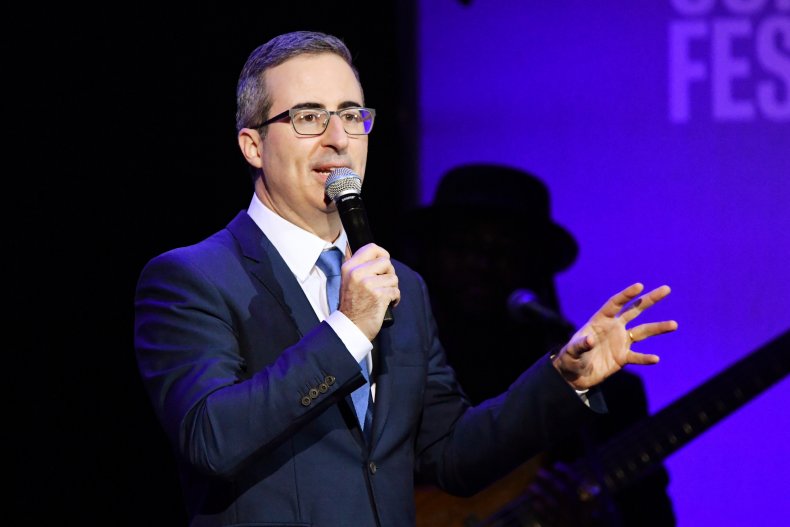 "And second, that unspecified 'they' in 'what they do to you when you grow up' is doing a lot of heavy lifting there. There's basically two options for what that could mean. One, that Tucker and his viewers have benefited from a racist system that renders any specifications of who they are unnecessary; or two, that his show is a badly written piece of garbage."
He ended his speech by posing a question to Carlson: "So which is it, Tucker? Are you a racist or are you a total f***ing moron? The answer can be, and indeed is, both."
Oliver's monologue comes as major companies like Disney and T-Mobile end their advertising on Tucker Carlson Tonight, with the CEO of T-Mobile Mike Sievert, publicly distancing himself and his brand from the anchor.
Responding to a Twitter user asking if the telecom company supported Carlson's message, wrote back: "It definitely is not. Bye-bye Tucker Carlson! #BlackLivesMatter."
The controversy even led to K-pop fans getting involved, drowning out a hashtag in support of Carlson with fancams.
One advertiser standing by Carlson, however, is MyPillow, whose CEO Mike Lindell who has vowed to continue running ads during the program.
Lindell told Newsweek: "MyPillow is not changing its advertising. I make all my advertising decisions based on what is best for my customers and my employees."
Oliver targeted Carlson two weeks ago on his show too, following the Fox anchor's comments saying that Black Lives Matter protests worse than "police brutality."
"People like Tucker love to venerate order at moments like this, and that's easy to do when order in its current form is designed to benefit and protect you," Oliver said.