Depp's Team Blocked Evidence of Disney's Frustration with His Behavior—Docs
Johnny Depp's team blocked evidence of Disney's frustration with his behavior on the set of the fifth Pirates of the Caribbean movie, according to recently unsealed court documents.
After several years of success portraying lead character Captain Jack Sparrow in the hit film franchise, Depp reprised his role for a final time in 2017's Pirates of the Caribbean: Dead Men Tell No Tales, before he was dropped the following year.
Depp's loss of the lucrative role served as an influencing factor in his defamation lawsuit against ex-wife Amber Heard, who he sued for $50 million over a 2018 op-ed for The Washington Post, in which she said she was a domestic abuse survivor.
Following a high-profile trial in Fairfax, Virginia, the jury in June found that Heard had, indeed, defamed Depp and awarded him more than $10 million. Depp was ordered to pay $2 million to Heard—who had counter-sued for $100 million—for defaming her via comments made by his attorney Adam Waldman.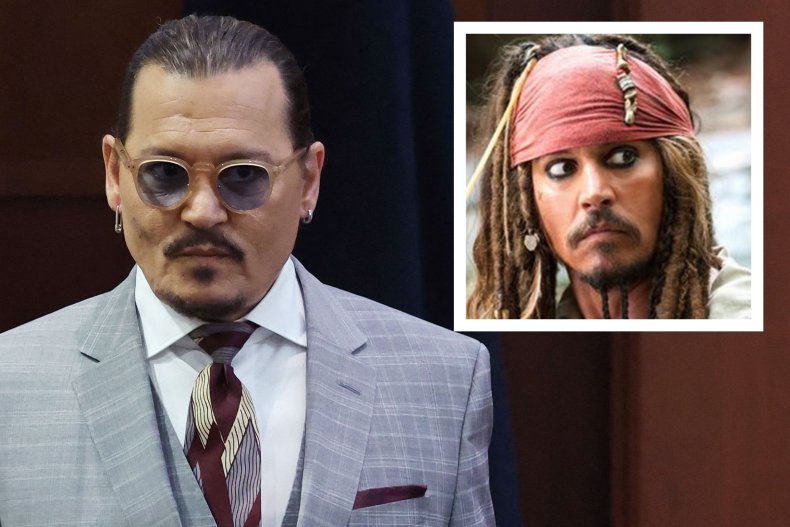 As both parties appeal the verdicts against them, details of pre-trial documents, showing information and details that attorneys for each star had attempted to submit into evidence but did not get approved or were deemed inadmissible by the judge, have been revealed.
One such detail is a claim by Heard's team that those representing Depp in the case had blocked evidence of Disney's frustration with his lateness while shooting Pirates 5 and allegedly being "drunk and stoned" during a TV appearance.
Heard's team states in the documents that in the lead-up to the trial, Depp's paralegal "produced an unidentified document production with password protection, labeled DEPP017, leaving out Ms. Heard's primary paralegal in the case, and did not disclose it was related to the then in-progress deposition of [Depp's former agent] Tracey Jacobs."
The statement continues that Heard's attorney, Elaine Bredehoft, "who was already in the process of deposing Ms. Jacobs, did not become aware of this production during the deposition, and even if she had, could not reasonably have read, much less marked and then used these documents.
"Yet Mr. Depp's counsel Mr. [Ben] Chew—who represented Mr. Depp in BOTH of the prior depositions, had already reviewed these transcripts and prepared them and related attached documents for Mr. Depp's use in the deposition. Had Ms Heard had the same opportunity, she would have been able to elicit highlight relevant and damaging information."
Among the alleged issues said to have been missed out as a result were Depp's "serious and worsening drug and alcohol use, lateness and not showing up at all in filming, and movie studios' unhappiness with Mr. Depp."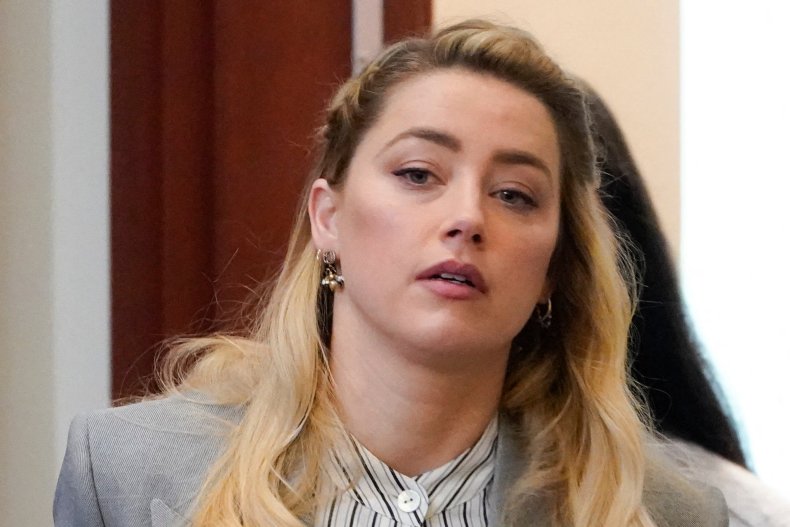 As well as alleging that "Mr. Depp's actions hurt Mr. Depp's career," the statement continued that the actor "appeared on TV drunk and stoned, to the point that Disney studio executives called Ms. Jacobs asking 'What the hell was wrong with your client?'
"These same issues appeared during the filming of Pirates 5, and Disney told Ms. Jacobs the conduct was not 'going to be tolerated,' Disney was 'not going to put up with this,' and that 'there was no love between Johnny and Disney, given the Pirates five situation.'"
Newsweek has contacted Disney and representatives of Depp and Heard for comment.
While testifying at the trial, Depp said that he felt "betrayed" by Disney when he was dropped from his role in the hugely successful movie franchise.
He said: "Having added much of myself, much of my own rewriting, the dialogue, the scenes, the jokes, I didn't quite understand how after that long relationship and quite a successful relationship with Disney that... suddenly I was guilty until proven innocent."
Jacobs, the Charlie and the Chocolate Factory star's former agent, contradicted Depp's claims that the article led to a downturn in his career during video testimony at Virginia's Fairfax County Circuit Court.
The entertainment professional said that while Depp was shooting the fifth Pirates of the Caribbean movie, he would regularly show up to the film set late. She also alleged that industry executives became "reluctant to use him" in films.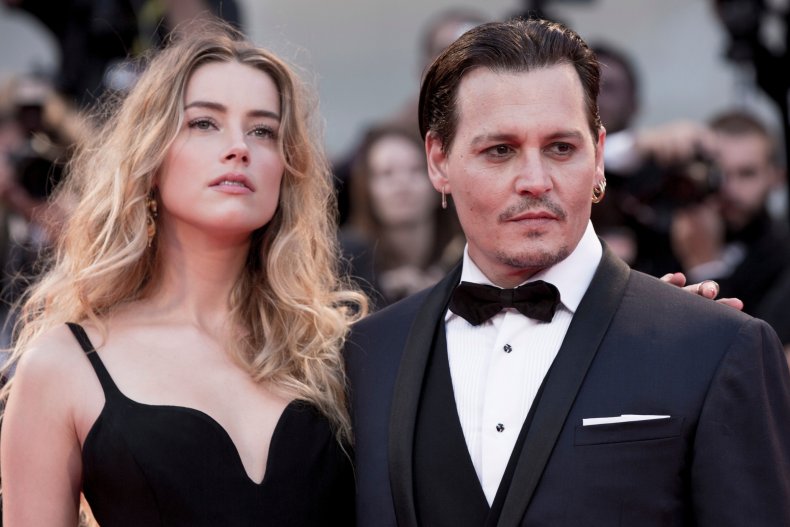 Under questioning from Heard's attorney Bredehoft, Jacobs answered in the affirmative when asked if Depp "glorified drug culture."
Jacobs also said that the same applied to his anger issues, which, according to Jacobs, "worsened over time."
Later, Jacobs added of Depp: "His star had dimmed due to it getting harder to get to jobs, due to the reputation he had acquired due to his lateness and other things."
After being asked what those other things were, Jacobs said: "Just, you know, people were talking and the question was out there about his behavior."
When asked whether that behavior included alcohol and drug use, Jacobs answered affirmatively.
While the testimony was not favorable to Depp, Jacobs said that she had never seen the actor hit a woman. She also said that she never saw evidence of abuse on Heard.
Depp parted ways with Jacobs back in 2016, following litigation between the actor and his former managers Joel and Robert Mandel. Depp had alleged that Jacobs was among those who had betrayed his best interests.
A representative for Depp recently refuted reports that the actor was returning to the Pirates franchise.
During the defamation trial, Depp himself stated he would not return to Pirates.
While on the stand, Depp was asked by Heard's attorney Ben Rottenborn if he would work with Disney on a Pirates of the Caribbean film in the future.
Rottenborn said: "The fact is, Mr. Depp, if Disney came to you with $300 million and a million alpacas, nothing on this earth would get you to go back and work with Disney on a Pirates of the Caribbean film? Correct?"
"That is true, Mr. Rottenborn," Depp said in response.