Joseph Kony's LRA is Still Abducting Children, Even After CAR Votes for Peace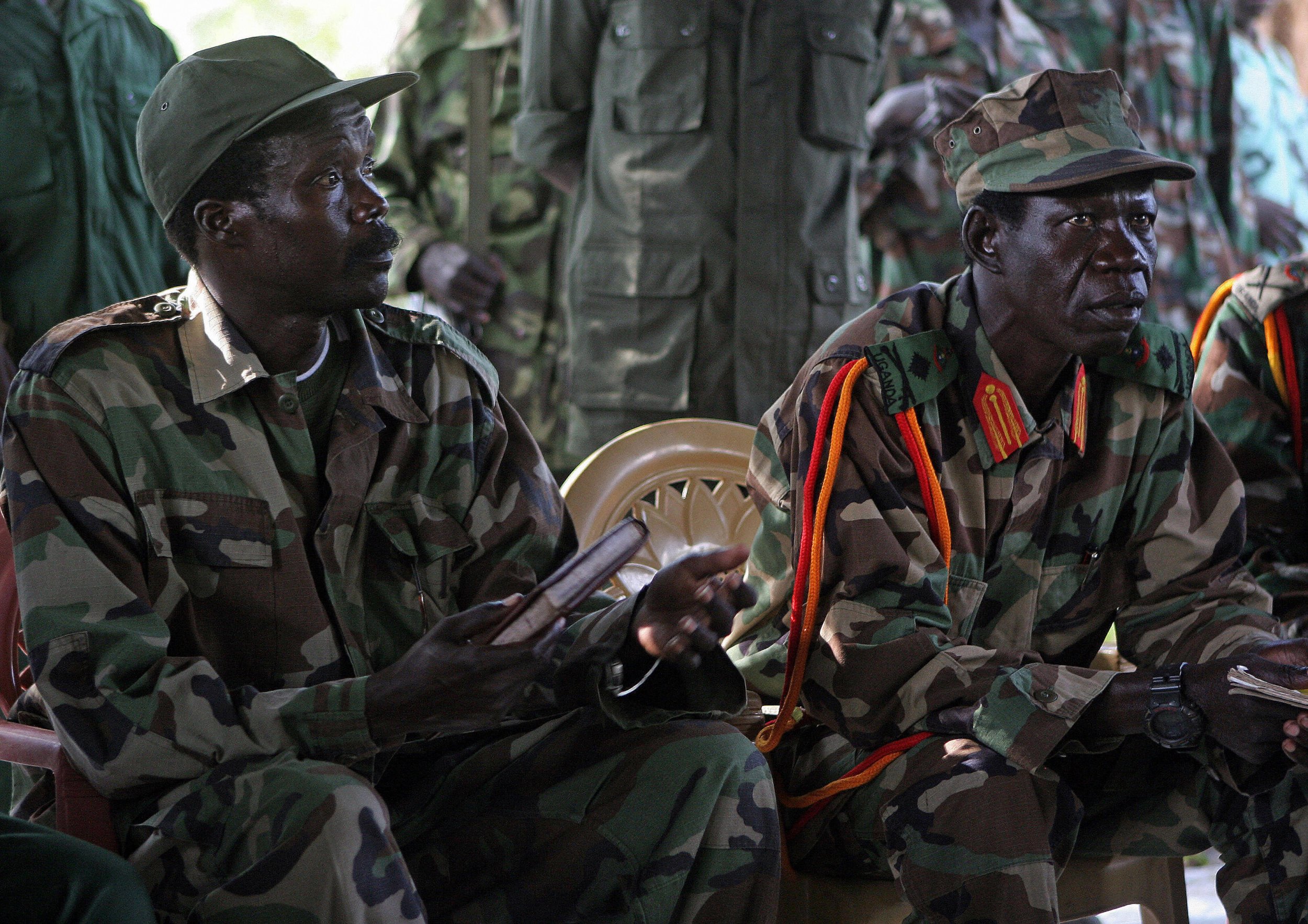 As dawn broke on January 10, a small group of rebel fighters from Joseph Kony's Lord's Resistance Army (LRA) quietly took up positions along a road near Aza, a small mining community in eastern Central African Republic (CAR). Over the next few hours, they intercepted dozens of unwitting travelers leaving the village by foot and on bicycle. Each traveler was escorted by an armed LRA fighter to a small clearing in the forest, where they were ordered to hand over their phones, as well as any cash or diamonds they carried. Looted of their belongings, the captives were then given a terse warning: "If you run, we kill." As the sky grew dark, an LRA commander ordered the collected prisoners to return home, with the exception of seven young boys and men. One of the boys was only 10 years old.
Over the next few weeks, while most Central Africans nervously anticipated historic elections aimed at ending years of sectarian strife and economic collapse, the families of those young boys waited in vain for their children's return. As they waited, LRA abductions continued at a relentless pace, totaling more than 200 by the end of February, a quarter of whom were children. Though Central Africans successfully went to the polls on February 14 to elect Faustin Archange Touadera as their new president, the surge in LRA violence serves as a grim reminder that peaceful elections do not guarantee peace.
The LRA's renewed targeting of children is foreboding. Though it's too early to tell what the group intends to do with the children it has kidnapped in recent weeks, Kony is infamous for training abducted boys as soldiers and forcing young girls to be "wives" to his commanders. Recent escapees from the LRA report that this practice continues. In January, two boys defected from the LRA with camera phones containing chilling photos of other recently abducted boys posing with automatic weapons.
The LRA targets people living in one of the most remote and marginalized areas of the continent, and if it was not for community-level early warning networks in LRA-affected areas, the world would never hear of most LRA atrocities. Each morning, in dozens of remote towns scattered across CAR and Democratic Republic of Congo, people gather at solar-powered High Frequency radios to share information about LRA activity in their respective communities. This information is then analyzed and sent to humanitarian agencies, troops responsible for protecting civilians, and nearby communities who would otherwise be unaware of LRA movements.
These early warning networks also keep international leaders honest. In recent years conventional wisdom has said the LRA is too weak and disorganized to train and integrate kidnapped children.
Intensified pressure on the LRA by Ugandan military forces, aided by several dozen U.S. Special Forces advisers, has greatly weakened the group. Since 2012, many prominent LRA commanders have been captured, killed, or driven to surrender, including Dominic Ongwen, who was abducted as a child and transformed into one of the LRA's most fearsome commanders. Ongwen is currently facing justice at the International Criminal Court, charged with war crimes and crimes against humanity.
For international leaders struggling to cope with sectarian tensions in CAR, the civil war in South Sudan, and other regional crises, it is tempting to think of the LRA as a distraction, or even a success story—the group has been hit by a spate of defections, including that of Kony's former bodyguard Okot Odek in February, and the group is only estimated to have a few hundred fighters left. Early warning network reports of child abductions and other attacks, publicized on innovative mapping platforms such as the LRA Crisis Tracker—run by Invisible Children and the Resolve LRA Crisis Initiative—force leaders to grapple with the reality of the LRA threat.
Still, this is not an intractable crisis—the blueprint for preventing Kony from rebuilding the LRA with stolen youth is no secret. International and regional leaders must re-energize U.N. peacekeepers and Ugandan troops in eastern CAR, who are tasked with protecting civilians and apprehending top LRA leaders but are often slow to respond to LRA activity. The U.S. military and its partners have had some success in convincing LRA fighters in isolated groups to peacefully defect by inundating them with "Come Home" messages, creatively delivered via FM radio, air-dropped leaflets, and even loudspeakers strapped to helicopters. Such efforts need to be expanded to keep up with the LRA's ever-widening area of operations.
Initiatives aimed directly at the LRA must be complemented by a more holistic approach to peace. World leaders should view the peaceful elections in CAR as a starting point for renewed investment in the country's future, not an excuse to declare mission accomplished. Until the Central African government sheds its history as a predatory state and gets serious about keeping its population safe, the LRA and other armed groups will continue to thrive in politically marginalized, economically neglected areas. Local mechanisms that support community development and security, such as early warning networks, should be given support to evolve and help ensure peace takes root at the community level.
Only then can the response to Kony and his LRA truly be considered a success story.
Paul Ronan is a co-founder and project director of the Resolve LRA Crisis Initiative and co-manages the LRA Crisis Tracker, a project that provides analysis of trends in LRA violence and activity to policymakers, humanitarians, and affected communities. Lisa Dougan is the president and CEO of Invisible Children, a nonprofit organization seeking a permanent end to the violence of the LRA and supporting the recovery of communities affected by the LRA in Central and East Africa. Invisible Children tweets @Invisible and LRA Crisis Tracker tweets @CrisisTracker.