Rep. Cori Bush Says Josh Hawley Has 'Blood' on His Hands, Calls for His Removal
Representative Cori Bush (D-MO) has called for the removal from office of Sen. Josh Hawley, saying he does not represent the views of constituents in her state and blaming him for the violent protests that rocked Washington, D.C.
Bush shared on Twitter an image of the Missouri senator apparently greeting protesters by raising his left fist as he arrived at the Capitol on Wednesday. The image was taken hours before protesters stormed the building, according to ABC News.
Hawley was the first GOP senator to say he would back the attempts by Donald Trump to overthrow Joe Biden's victory, after the president's claims that the election was marred by fraud were rejected by numerous courts.
In an interview on Fox News this week, Hawley said he would voice his objection to the result because "my constituents expect me to have the right to say 'I have a problem'" with the election process.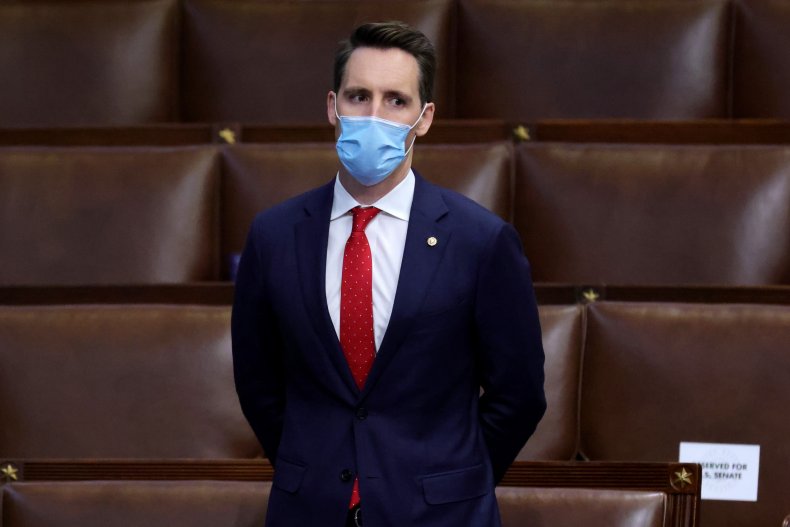 But Bush tweeted: "Josh Hawley said he was doing this for the people of Missouri. Let me tell you something, Josh. You are supposed to represent St. Louis too, but you do not speak for us."
D.C. police have said that four people died in the unrest, including a woman who was shot by Capitol police.
Bush continued: "You have blood on your hands, and that's why I'm calling for your removal from Congress," she added.
In a statement to Newsweek provided by his office, Hawley said: "I will never apologize for giving voice to the millions of Missourians and Americans who have concerns about the integrity of our elections. That's my job, and I will keep doing it."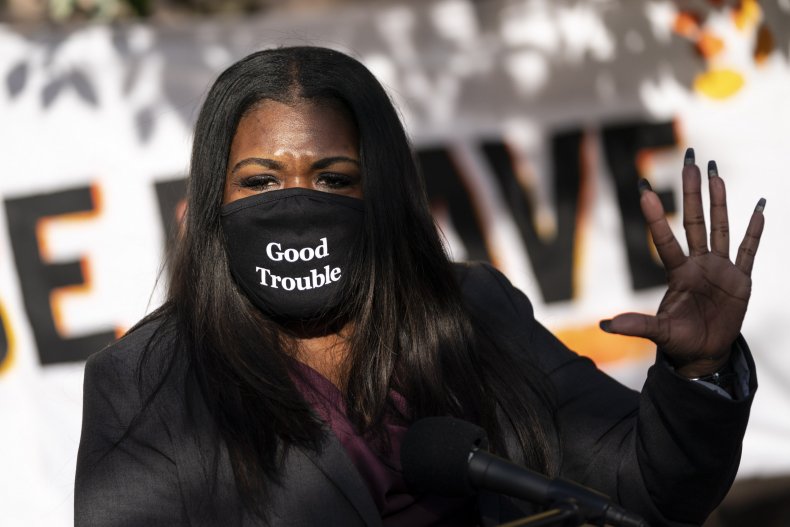 Bush, a member of the House Judiciary Committee, had earlier called for the impeachment of Trump and the removal of every Republican member who was "involved in today's coup."
She tweeted a link to a petition that had been signed by more than 225,000 people as of Friday morning.
In a separate tweet on Wednesday night, she shared a screenshot of a draft resolution to direct a House committee to investigate if GOP members who sought to overturn the election "should face sanction, including removal from the House of Representatives."
Media in Hawley and Bush's home state have also taken a dim view of his actions. A stinging op-ed in the St. Louis Post-Dispatch by columnist Tony Messenger called him a "pandering, contradictory clown," who had "set fire to the U.S. Constitution" and "damaged the delicate balance of power that holds together the United States."
A piece by the editorial board of the Kansas City Star said Hawley's actions "had such impact that he deserves an impressive share of the blame for the blood that's been shed."
The graphic below by Statista shows how Americans feel about the use of violence to promote political goals.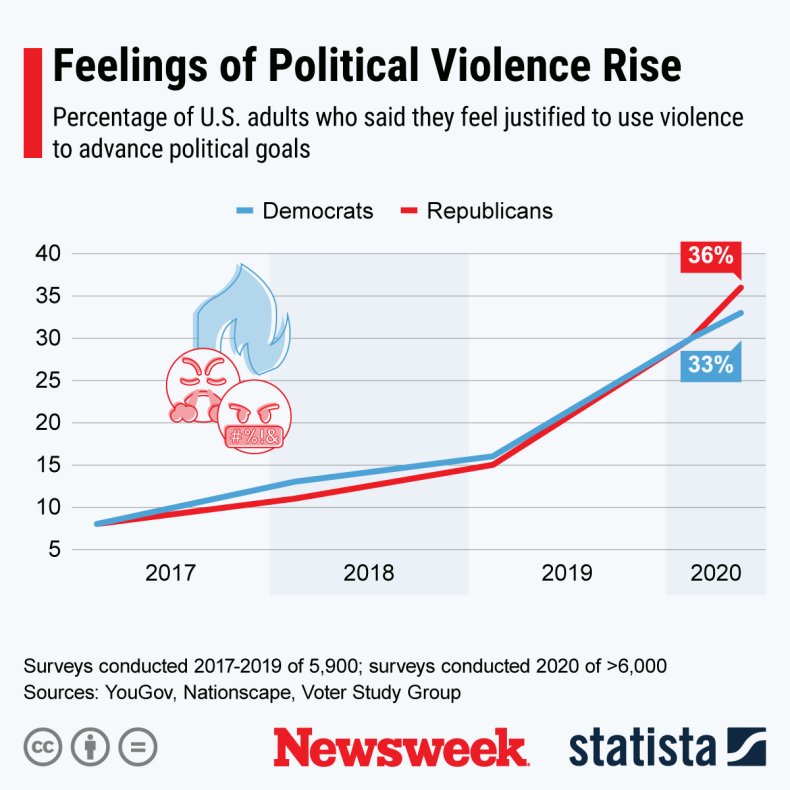 This story has been updated to include a statement to Newsweek by Sen. Hawley.