Fox News anchor Bret Baier challenged Sen. Josh Hawley (R-MO) over his plan to reject the Electoral College result certifying the election victory of President-elect Joe Biden, telling him there was no constitutional path to keeping President Donald Trump in office.
Hawley was the first Republican senator to back Trump's attempts to overthrow Biden's victory, saying that he would reject the congressional vote on Wednesday for which he now has the backing of at least a dozen other GOP senators.
Appearing to avoid giving a direct answer about whether he expects to change the outcome of the election, Hawley insisted he simply wanted to address the "allegations of irregularities" in states like Pennsylvania, which Biden won.
But Baier took aim at Hawley's understanding of the Constitution by asking him, "Are you trying to say that, as of January 20th, that President Trump will be president?"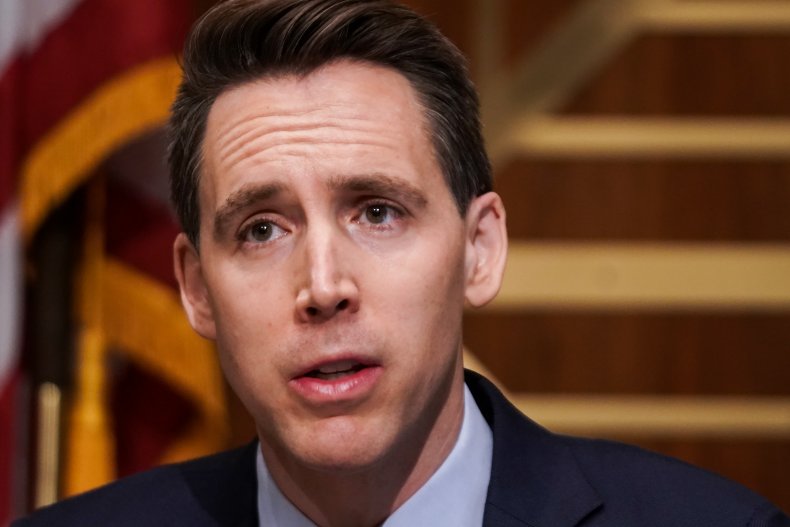 Hawley replied: "Well, that depends on what happens on Wednesday, this is why we have the debate."
Baier responded: "No, it doesn't," adding that under the Constitution, states were supposed to certify the election, which they have done. "By the Constitution, Congress doesn't have the right to overturn the certification, at least as most experts read it," he added.
Hawley responded that Congress was directed under the 12th Amendment to count the electoral votes and he referred to a statute dating back to the 19th century which enshrined "a right to object."
This prompted Baier to cite the case Hawley was referring to, namely the 1876 race between Samuel Tilden and Rutherford Hayes, in which three states did not certify their electors. Congress was left to come up with a commission that resulted in a negotiated grand bargain, handing Hayes the victory.
Comparing it with the present day, Baier said: "Now all the states have certified their elections as of December 14, so it doesn't by constitutional ways, open a door for Congress to overturn that, does it?"
But Hawley insisted that Wednesday presented him with "his only opportunity to raise an objection and to be heard," and that "my constituents expect me to have the right to say 'I have a problem'" with the claims of electoral fraud.
Baier then challenged the Missouri senator over how his attempt to thwart the election result is unlikely to stop Biden from taking office on January 20. He asked him, "Don't you have a responsibility to your constituents to tell them that it's not going to be President Trump as of January 21, as well?"
After stammering for a second, Hawley responded that "this is about the integrity of our elections and this is about taking a stand where you can take a stand." A GOP contender for the 2024 election, Hawley has been accused of rejecting the Electoral College votes to enhance his prospects among Trump's base.
Allegations of electoral fraud have been roundly rejected in dozens of court cases, and Trump ally Attorney General William Barr said there was no evidence of fraud that could have impacted the election.
Hawley says his stance has resulted in threats against his family, but it has also divided the Trump-leaning wing of the GOP, having been opposed by prominent Republicans such as Sen. Tom Cotton (R-AR) and Sen. Lindsey Graham (R-SC).
Newsweek has contacted the Trump campaign for comment.
The graph by Statista below shows the amount of money spent in this century's elections.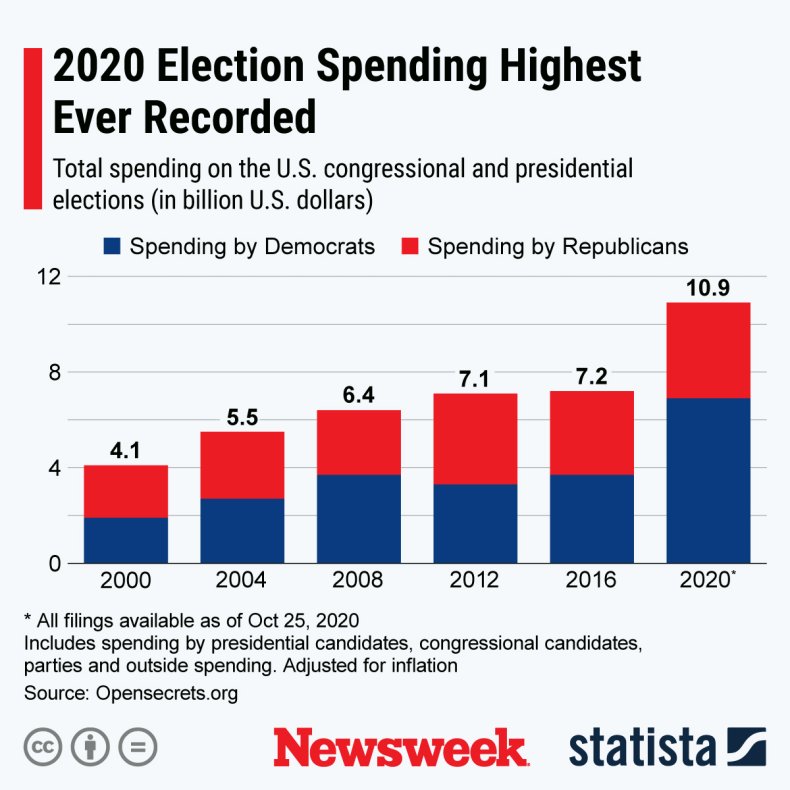 Correction 1/5/21, 9 a.m. ET: This article was updated to correct the spelling of Bret Baier.