Judge Knocks Trump Lawyer for Claiming He's a 'Protected Class'
Manhattan Supreme Court Judge Arthur Engoron pushed back after former President Donald Trump's attorney said her client was part of a "protected class" and facing discrimination from New York Attorney General Letitia James.
James and her team are seeking to force Trump to comply with a subpoena to answer questions under oath as part of a New York investigation into his business practices. Engoron heard arguments in the case on Thursday and issued a decision later in the day, ruling that Trump and two of his children are not part of a "protected class" and must comply with subpoenas and testify as part of the attorney general's probe.
Trump's attorney, Alina Habba, suggested that the entire investigation was discriminatory and due to the former president's politics. Habba argued that James, a Democrat, aimed to prevent Trump from running for president and winning again in 2024. She described him as part of a "protected class."
Engoron, a Democrat, rejected Habba's assessment of Trump.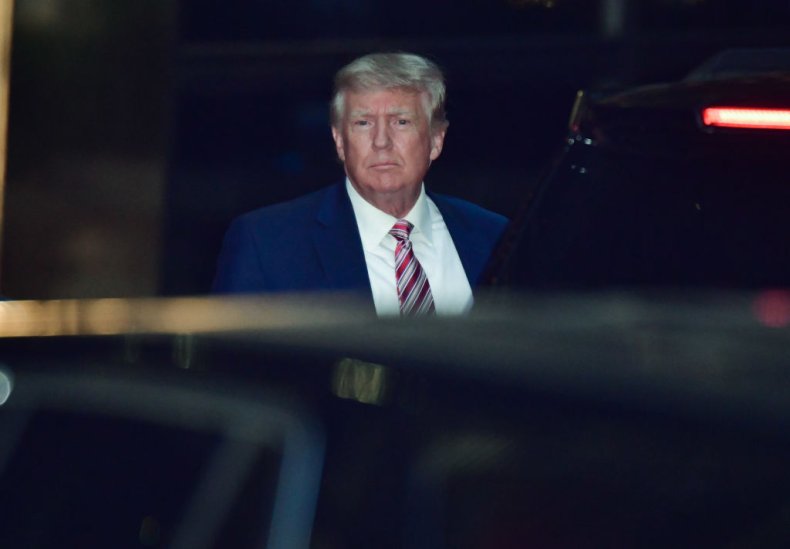 "The traditional protected classes are race, religion, etc.," Engoron asserted. "Donald Trump doesn't fit that model. He's not being discriminated against based on race, is he? Or religion, is he? He's not a protected class. If Ms. James has a thing against him, OK, that's not in my understanding unlawful discrimination. He's just a bad guy she should go after as the chief law enforcement officer of the state."
Trump previously said in a statement this week that James' investigation into him and his business is a "political and racist attack." He recently told Washington Examiner that James' investigation into his business was due to her political ambitions. She "campaigned on a whole issue of, 'I'll get Trump. I'll get Trump.' And that's all it was," he told the conservative publication.
Engoron went on to rule on Thursday afternoon that Trump and two of his adult children, Ivanka Trump and Donald Trump Jr., must comply with James' subpoenas and answer investigators' questions under oath.
"In the final analysis, a State Attorney General commences investigating a business entity, uncovers copious evidence of possible financial fraud, and wants to question, under oath, several of the entities' principals, including its namesake. She has the clear right to do so," the state judge wrote in the decision.
Trump is expected to appeal the ruling. If the decision is ultimately upheld, Trump could still claim his Fifth Amendment right against self incrimination. However, he has previously criticized others for utilizing that right. Using the Fifth Amendment could potentially backfire as well.
"If Trump takes the Fifth, it can be used against him in the civil case being developed by the New York Attorney General. If Trump doesn't take the Fifth, the Manhattan DA can use his words against him," former federal prosecutor Renato Mariotti said in a Thursday tweet. "He's between a rock and a hard place."
Newsweek reached out to Trump's press office for comment but did not immediately receive a response.