Kanye West Seeks Help in Rehousing Students After Donda Academy Closure
Kanye West has asked Ari Emanuel, the CEO of powerhouse talent agency Endeavor, for help in finding another venue to educate his displaced students following the sudden closure of his school, Donda Academy.
Christian K-12 prep school Donda Academy—which is based in Simi Valley, California and named after West's late mother, professor Donda West—was closed effective immediately last Wednesday amid the founder's storm of controversy.
Per U.K. newspaper The Times, the $15,000-per-year school's principal, Jason Angell, said in an email sent to the students' parents that "at the discretion of our Founder, Donda Academy will close for the remainder of the 2022-2023 school year effective immediately. [...] THERE IS NO SCHOOL TOMORROW."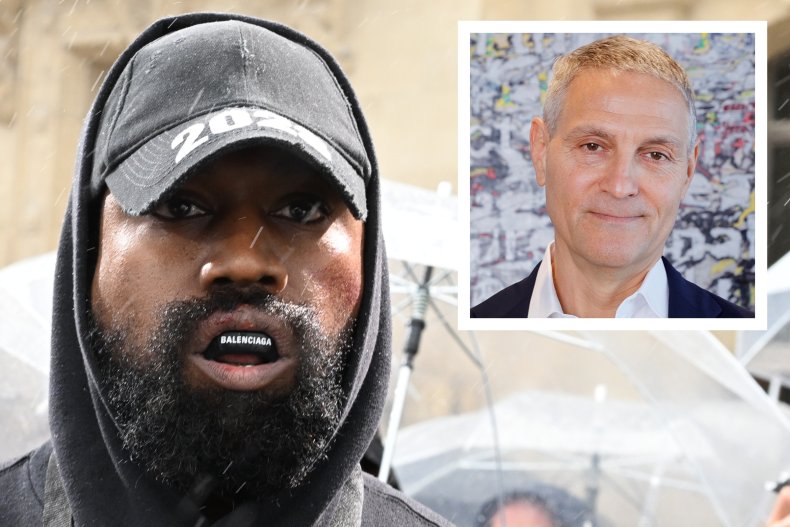 While no reason for the closure was publicly announced, it came as West, who has legally changed his name to Ye, faced fierce backlash for a number of antisemitic comments he had made on social media and in interviews in the preceding weeks.
The comments prompted Emanuel to write in an October 19 op-ed for the Financial Times that those who "continue to do business with West are giving his misguided hate an audience. There should be no tolerance anywhere for West's antisemitism. This is a moment in history where the stakes are high and being open about our values, and living them, is essential. Silence and inaction are not an option."
On Sunday, West directly addressed Emanuel in an Instagram post that included a photo of the remains of Emmett Till, a 14-year-old Black boy who was allegedly killed by two white men in 1955 after allegedly whistling at a white woman.
"Can you find a place for the Donda Academy kids to go to school that's properly zoned for a school?" West wrote to Emanuel. "I got about 60 children that have no place to be as they look to transfer."
West then mentioned the school's Donda Doves basketball team, which has been blocked from participating in several tournaments in light of West's actions.
"They tried to dismantle our basketball team," the musician and fashion designer went on. "Those boys are being penalized without reason. Even professional athletes were threatened by their owners to disassociate."
"This is what modern post social media #Blackmirror warfare looks like...the children are not even off limits," he continued, stating that he faced "Economic Lynching, Digital Lynching" and "Bankrupting my Social Credit Score."
Further into his post, West shifted his request for help from Emanuel to his elder brother, former mayor of Chicago, Rahm Emanuel.
"Rahm...You're a very powerful 'Business' person," West wrote. "Here I am...The once richest black man in the world asking the very person who is destroying me to at least help these Children."
West added: "We bus underprivileged kids in from all over and they love it at Donda Academy.
"I see and understand just how powerful you are, but even the mighty Pharoah was no match for the power of GOD. At times like this...and at all times... I trust my Jesus. The KING of Israel."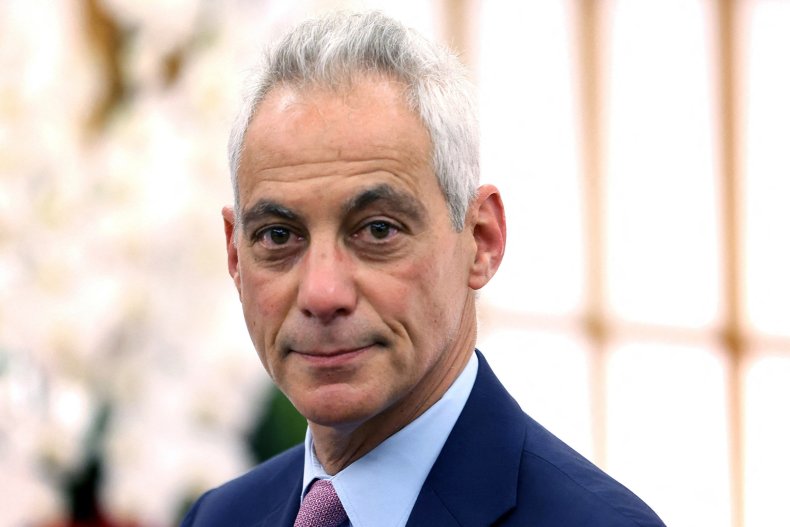 After being temporarily locked out of his Instagram and Twitter accounts earlier this month over his antisemitic comments on both platforms, West made similar remarks in subsequent interviews, prompting a number of businesses to cut ties with him.
Sportswear giant Adidas, which had worked with Ye on his Yeezy sneaker collections since 2015, also announced last Tuesday that it was immediately severing ties with the star, bringing to an end his most valuable business relationship.
Adidas was already conducting a review of its relationship with West before his Twitter posts. The company launched a review earlier this month after West wore a "White Lives Matter" T-shirt to his Yeezy brand fashion show and publicly criticized Adidas.
Forbes has reported that the end of the business relationship caused Ye's net worth to plummet from $2 billion to $400 million.
In his Instagram post on Sunday, West wrote to Ari Emanuel: "You tried to bankrupt adidas and me at the same time. You tried to destroy my life after all the money I've made for the 'business' people.
"At least as I burn to the stake in front of the whole world... // everyone now knows who they need to really be afraid of. And now eeeeveryone knows how much power you 'Business' people actually have."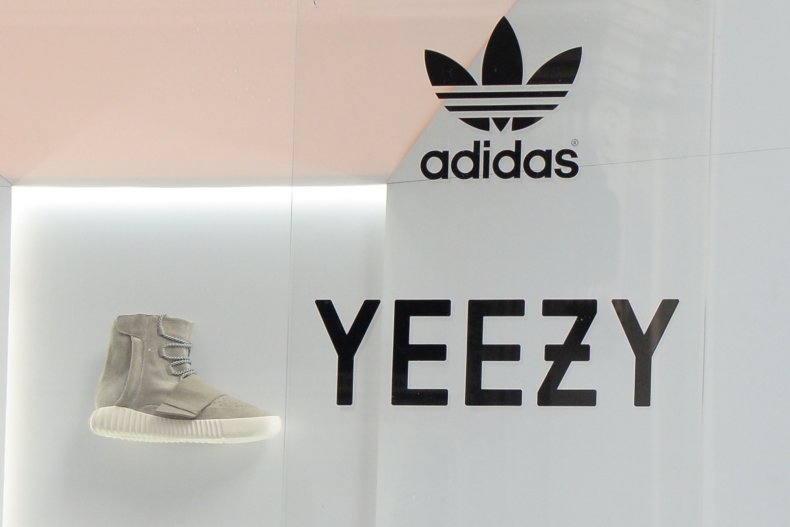 West also accused Ari Emanuel of "forcing" Roxie Washington, the mother of George Floyd's daughter, to sue him for "252 million after I gave her family 2 million."
"Only a truly powerful 'business' person could have thought of that and sent her to do this," West wrote in his post.
During a recent appearance on the Drink Champs podcast, West discussed Candace Owens' new documentary The Greatest Lie Ever Sold: George Floyd and the Rise of BLM and alleged that Floyd's death was caused by synthetic opioid fentanyl and not asphyxiation, which medical experts determined was the cause of death.
"They hit [Floyd] with the fentanyl. If you look, the guy's knee wasn't even on his neck like that," West said on the podcast.
Attorneys for Washington subsequently announced that they were working to file a $250 million lawsuit for "misappropriation, defamation and infliction of emotional distress" against West.
On Friday, West apologized to the Black community for his erroneous comments about Floyd, adding that he knows "how it feels to have a knee on my neck now."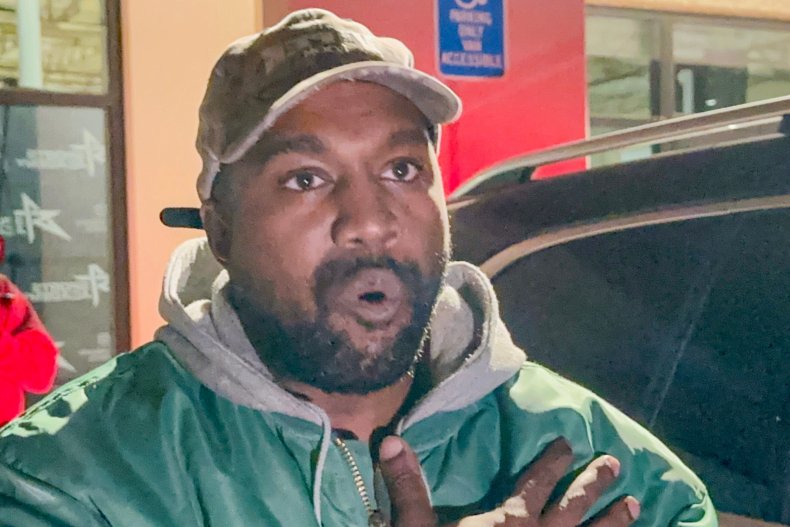 Few details are known about Donda Academy, which reportedly required that parents of prospective students sign nondisclosure agreements. Tamar Andrews, who resigned as an educational consultant at the school after West's antisemitic comments, told Rolling Stone in a September article that parents had been asked to sign an "informal agreement."
Ye's children with ex-wife Kim Kardashian attend Sierra Canyon School, but in text messages shared on West's Instagram account that he purportedly sent to her, the musician wrote that he wanted their children to attend Donda Academy.
While the wide-ranging fallout from Ye's comments continues, Angell said in his email to the parents of Donda Academy students that the school plans to reopen next fall.
According to The Times, Angell stated that Donda Academy intends to "begin afresh in September of 2023."
The email continued: "Our leadership team will be working diligently to assist all families during this transition, ensuring that every scholar has what they need to succeed in their next community in a prompt and gracious manner."
"We are confident that our scholars will continue to advance as the creative innovators, courageous influencers and academic leaders of the next generation," the email concluded.
Newsweek has reached out to representatives of West and Ari Emanuel for comment.