Kanye West Faces Criticism for Headlining Evangelical Christian Event With Anti-LGBTQ Religious Leaders
Kanye West is headlining an evangelical Christian event alongside controversial religious leaders who have expressed anti-LGBTQ views. West will be performing at "Awaken 2020" on January 18, a move that has been criticized by the LGBTQ community and its allies.
Headliners of the Awaken event include Cindy Jacobs, who asked her followers to rise up against the Equality Act (designed to protect people against discrimination based on sexual orientation and gender identity), and Guillermo Maldonado, who wrote in his book Spiritual Deliverance that homosexuality could be "a generational curse, or even a demonic attack while in the womb."
Lou Engle, who has voiced support for Ugandan lawmaker's attempts to introduce anti-homosexuality laws which would include the death penalty, was also due to headline, but according to AZ Central, Engle has been removed from the list of speakers.
KiMi Robinson, a reporter at AZ Central, tweeted: "Lou Engle will no longer be speaking at Awaken 2020. Organizers have been promoting Engle's participation for months and are now calling/emailing outlets to insist 'there is no basis or accurate reporting' to his involvement."
Engle previously told Western Journal: "We believe Kanye is a sign to this nation that in a moment, thousands and thousands can be swept into the kingdom when [God] converts key people and their voices will be like thunder."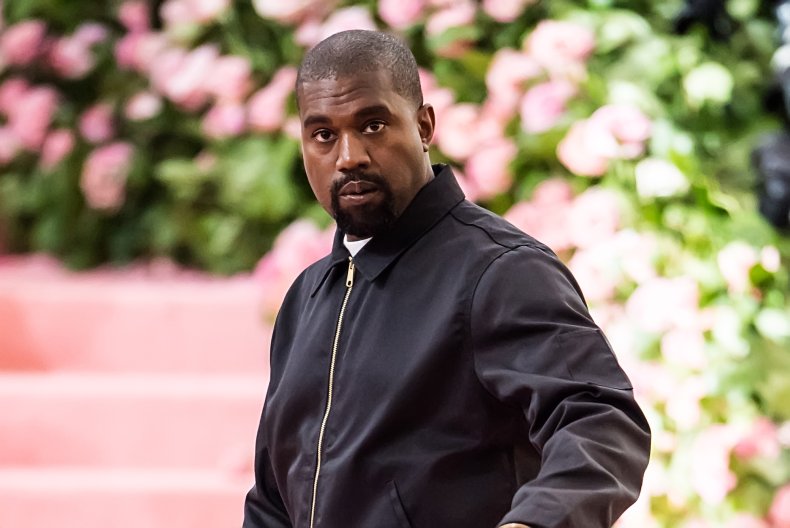 West's headlining spot at the event has drawn criticism from the LGBTQ community due to its association with the aforementioned speakers.
Drag Queen Kim Chi tweeted "Are you f***ing kidding me" with a link to an article on West headlining.
Stand-up comedian Victor Medinas tweeted: "Kanye is living proof that being talented doesn't stop you from being an imbecile too."
Twitter user @JerryMandre tweeted at West's wife, Kim Kardashian West, and said: "Wtf is your husband Kanye doing attending events headlined by anti-LGBT pastors?! He is basically saying 'I agree with what you think.' Being a person of faith is one thing... but are y'all anti-gay now?!?!"
Twitter user @XanadudeEarth2 tweeted Kardashian West asking: "Will you be standing by your husband at the rally with the people who celebrated Uganda's push for the death penalty for homosexuality? #AntiLGBTQ"
Kanye West, who released a gospel album titled Jesus is King in October 2019, has faced controversy for his recent Christian reawakening and conservative political views. For example, in a song, West praised Chick-fil-A, a fast-food restaurant chain that has funded anti-LGBTQ groups.
Following the backlash, David Herzog, an organizer of Awaken 2020, told Robinson: "Awaken 2020 invited Kanye West to headline our Awaken 2020 event because we believe God has given Kanye a powerful platform to share his personal testimony with the world and to showcase the love, grace, and redeeming power of God by lifting up the name of Jesus. Like Kanye, Awaken 2020 has no place for affiliation of hate or harm toward any other person."
Other religious leaders headlining the Awaken event include Daniel Kolenda, David Herzog, Brian "Head" Welch, Jerame Nelson, Jake Hamilton, Jeremy Riddle, Stephanie Herzog, Eddie James, and Steve Swanson.
The event will take place at the Sun Devil Stadium in Phoenix, Arizona, where West will perform with his Sunday Service collective.
Newsweek has contacted GLAAD, Human Rights Campaign and Equality Arizona for comment.