Karen Hinton, Ex-Cuomo Aide, Corroborates Lindsey Boylan's Account of Governor's Bullying
Karen Hinton, who served as a press secretary to Andrew Cuomo when he worked as housing secretary for the Clinton administration, corroborated claims that the now–New York governor is a bully in an article published Wednesday.
In an op-ed published in the New York Daily News, Hinton described Cuomo as a "bully" who exercised "total control," and made disparaging comments toward her.
Hinton's statements came on the same day that former Cuomo aide Lindsey Boylan accused the governor of sexually harassing her and amid additional accusations that Cuomo bullies and harasses those he disagrees with.
"[Cuomo had] given me a job in 1995 and then worked to undermine me in it. Day to day, he made me feel as if I were no good at my job and thus totally dependent on him to keep it. In Cuomo's world—he would never admit this even to himself—working for him is like a 1950s version of marriage," Hinton wrote in the op-ed.
"He always, always, always comes first. Everyone and everything else—your actual spouse, your children, your own career goals—is secondary. Your focus 24 hours a day is on him," she added. "Escaping Cuomo is tough because he has to exercise total control."
Hinton also said that Cuomo belittled her previous experience working for Mike Espy, who later became a Democratic Mississippi congressman.
"He told me I had only worked for a 'Black man from a small town in Mississippi' and, therefore, wasn't qualified to lead the public affairs office for him," she wrote.
"The Black man from a small town was Mike Espy, who became the first Black congressman from Mississippi since Reconstruction," she said, before adding, "But that was immaterial to Cuomo, who needed complete control."
Cuomo has come under intense scrutiny in recent weeks.
The Democratic New York governor, who was once lauded for his handling of the coronavirus pandemic, was accused this month of intentionally under-reporting thousands of coronavirus related deaths in nursing homes. Those reports have since prompted a number of lawmakers to call for Cuomo to be removed from office, or stripped of his emergency powers.
Cuomo has also come under fire from officials—including New York Assemblyman Ron Kim and New York City Mayor Bill de Blasio—who have accused the governor of bullying and intimidating those who disagree with his policies.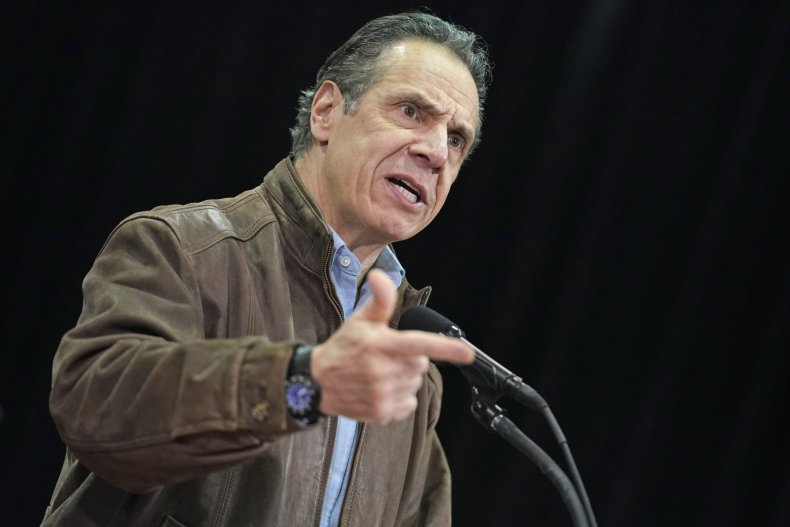 On Wednesday, Boylan, who previously served as a special adviser to the governor, detailed sexual harassment allegations against Cuomo in a personal essay.
Boylan described numerous examples of the governor's alleged inappropriate behavior toward her, which included a forcible kiss and an invitation to play strip poker.
"It was degrading," Boylan wrote. "I had complained to friends that the Governor would go out of his way to touch me on my lower back, arms and legs. His senior staff began keeping tabs on my whereabouts."
"The Governor's pervasive harassment extended beyond just me. He made unflattering comments about the weight of female colleagues. He ridiculed them about their romantic relationships and significant others. He said the reasons that men get women were 'money and power,'" Boylan added.
On Wednesday, Cuomo's press office denied the allegations in a statement shared with Newsweek.
"As we said before, Ms. Boylan's claims of inappropriate behavior are quite simply false," the statement said.
Cuomo's team also attempted to undermine Boylan by stating that a story she shared in her essay about being on a flight with the governor in 2017 was false.
"There was no flight where Lindsey was alone with the Governor, a single press aide, and a NYS Trooper," the statement added.
Newsweek contacted Hinton for additional comment, but she did not provide a statement beyond the op-ed.