Moment Kate Middleton's Memorable Wedding Portrait is Captured Goes Viral
A video clip of the moment that a popular set of photographs of Kate Middleton was taken on her wedding day has gone viral on social media.
The video, which was uploaded to TikTok by user @danideeeee1, has been viewed over 575,000 times, and it shows Kate in her wedding dress as she prepares to enter Westminster Abbey on April 29, 2011.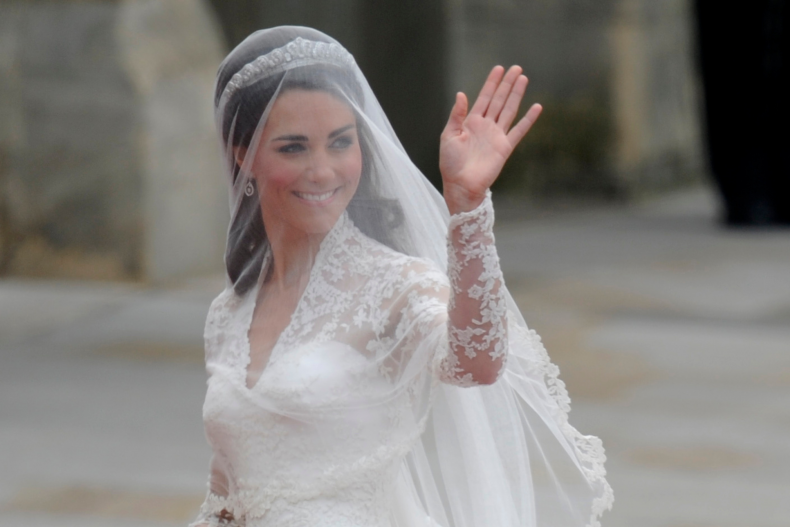 The clip has gone viral as praise for Kate's fashion has increased in recent weeks with her jubilee wardrobe receiving particular attention as well as the three outfits she wore to the 2022 Wimbledon championships.
Kate and Prince William celebrated their 11th wedding anniversary in April with many videos and photos from their 2011 wedding day being shared on social media by fans around that time.
One series of images that have become particularly well-known shows Kate looking downwards as she adjusts her lace veil before entering the abbey where she entered as Ms. Catherine Middleton and left as Her Royal Highness Catherine, Duchess of Cambridge.
The photographs were taken by photographers who gathered outside the abbey to capture key moments and have been widely praised.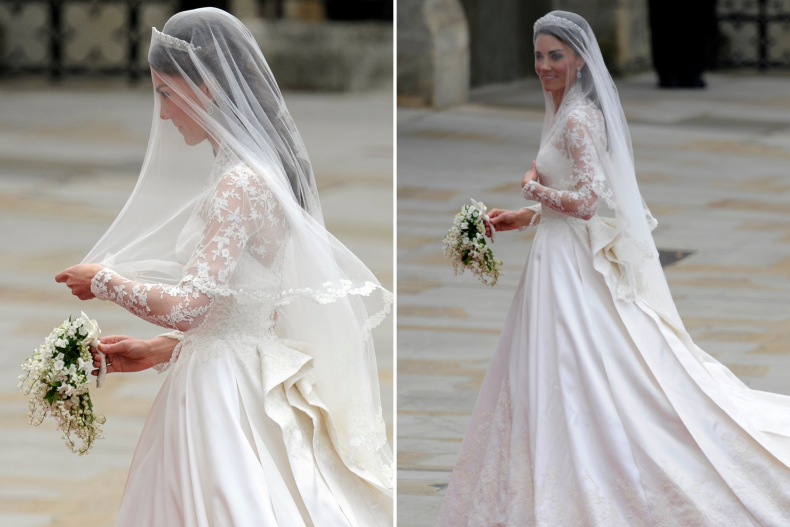 One TikTok user commented on the video titled the moment vs the photo and said: "she looked absolutely stunning."
Another post read: "Catherine looks ethereal."
Kete's wedding dress was created by designer Sarah Burton for the British fashion brand Alexander McQueen.
The longline design with lace sleeves and intricate skirt panels saw long-sleeved wedding dresses increase in popularity. The royal dress has been favorably compared to one of the most popular wedding gowns of all time, the one worn by Hollywood actress Grace Kelly for her marriage to Prince Rainier III of Monaco in 1956.
Also making an appearance in the TikTok video is Kate's younger sister, Pippa Middleton, who acted as maid of honor for the royal wedding.
Middleton made headlines around the globe following the big day, commenting on her glamorous appearance and figure-hugging McQueen gown.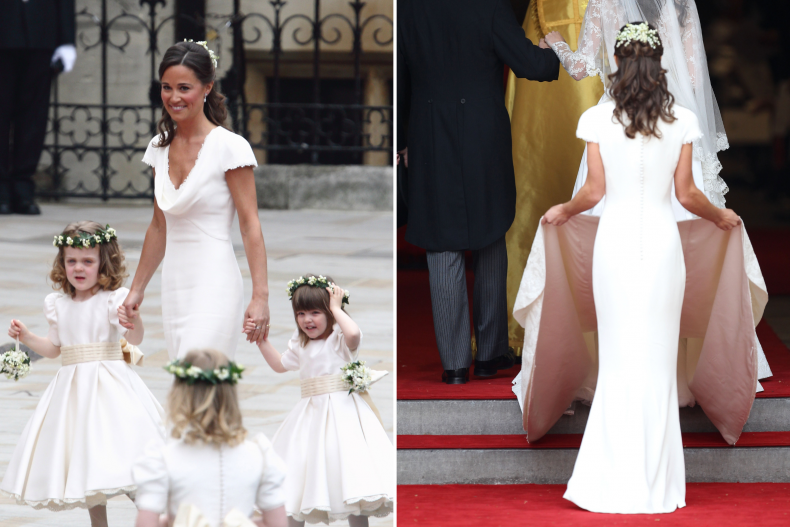 TikTok users reignited the debate over Middleton's dress with one commenter posting:
"I'm just amazed that Kate didn't mind if her sister could have possibly outshined her on her wedding day with that dress.."
Another also said: "I will never forget how the media was obsessing over Pippa's "behind" when she truly couldn't be flatter."
Kate has remained close to her family and lives close by to her sister in London, who, according to People, is reported to have recently welcomed her third child with her financier husband, James Matthews.
On her recent visit to the Wimbledon men's quarterfinal matches with Prince William, Kate was joined in the royal box by her parents Carole and Michael Middleton.
The royal was photographed blowing her parents a kiss upon entering the box, which was replayed in a video that also went viral on social media, posted by the account @BRF on Twitter with a caption reading:
"The Duchess of Cambridge looking for her parents in the royal box and blowing a kiss to greet them. What a sweet daughter. #Wimbledon2022."