Kate Middleton's Struggle to Become the Perfect Princess
On the morning of April 29, 2011, Kate Middleton walked up the aisle of Westminster Abbey as a private citizen, and an hour later returned as Her Royal Highness The Duchess of Cambridge, Countess of Strathearn and Baroness Carrickfergus, a granddaughter-in-law of Queen Elizabeth II.
Now celebrating her eleventh wedding anniversary and following two decades of a royal apprenticeship, Kate has been called the "savior of the royal family" and a "savvy dynastic strategist," wholeheartedly carrying out the monarchy's "mission of duty."
Despite this, widespread popularity has not always been easily won by Kate.
The duchess enjoys a 60 percent popularity rating according to YouGov, behind only Queen Elizabeth II with 75 percent in 2022.
The secret to Kate's increased appeal over the last decade, according to royal commentators, is that she has "played a long game" in mastering the art of becoming the perfect princess.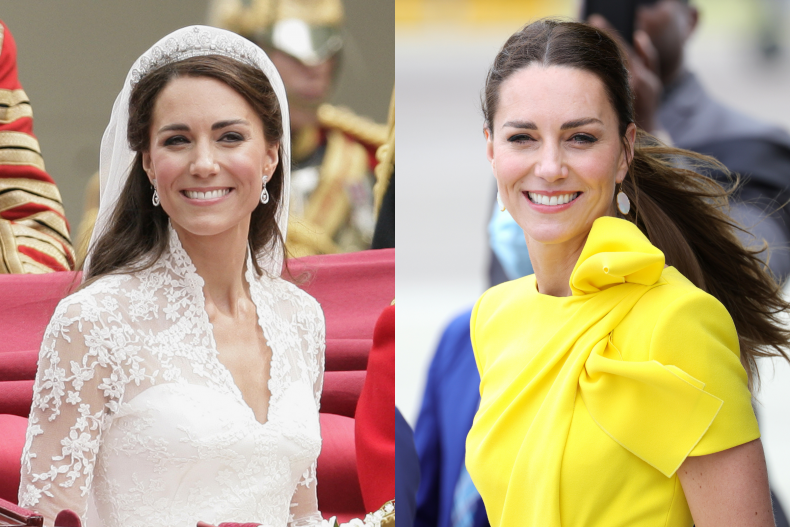 Prince William and Kate met at university in 2001 and when they start dating, a chain of events was set in motion that began a ten-year road to the altar and, for Kate, a lifetime of lessons in how to adapt to life as a member of the royal family.
THE PRESS
The greatest challenge that comes with royal life, albeit a necessary one, is unrelenting press attention. For Kate, the first outsider to marry a future king since Diana, the pressure of this was enormous.
In her new book, The Palace Papers, author and former editor of Vanity Fair Tina Brown writes that the secret to Kate's success in this area is her policy to say nothing to journalists. When it comes to photographers, she does not evade them but simply treats them as if they didn't exist.
"She became a mute icon of appropriate style," is Brown's assessment.
A 2014 survey undertaken by YouGov for Newsweek showed that 47 percent of respondents say that they "would never want to be" Kate and 32 percent answered that they wouldn't even "want to know" her.
This speaks to the pressure she is under as the partner of an heir.
Speaking to the Washington Post, Brown admitted that throughout William and Kate's courtship, the future duchess "was on a Snakes and Ladders board for 10 years and could have stepped on a serpent at any time and gone straight to the bottom. It required absolute discretion."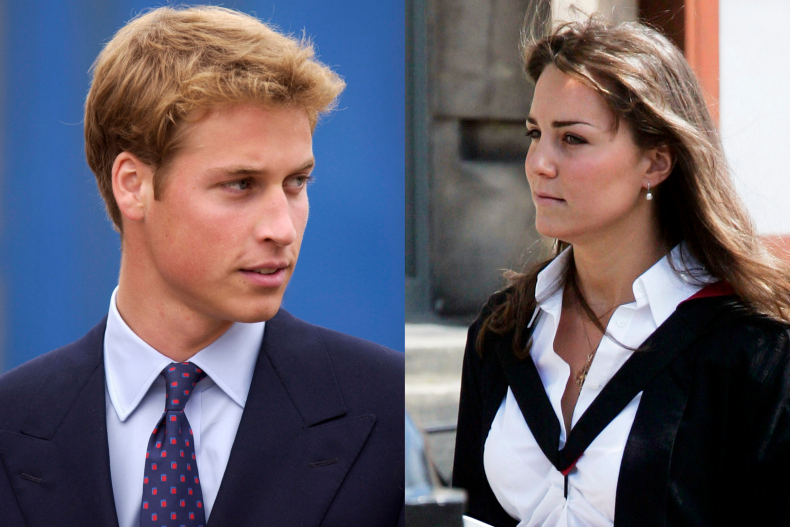 "WAITY KATIE"
Though strength and silence may have prevented Kate from making any embarrassing slip-ups in the early years, this did not save her completely from press scrutiny.
After five years of dating William the press and public began to grow tired in anticipation of an exciting and glamorous royal wedding. Kate seemed willing to wait indefinitely for a tiara to be handed to her.
The nickname "Waity Katie" was given by the press and soon there was pressure on the relationship which has been identified by royal experts as a factor in the couple's decision to split in 2007.
It was William who delivered the final blow according to Brown, during an "awful 'let's get it over with' phone call in April to Kate while she was at the Jigsaw Office, he dropped the break-up bomb."
It was a decision the author says he soon regretted and the pair were back together only months later and by the end of the year she had Diana's sapphire and diamond engagement ring firmly on her finger.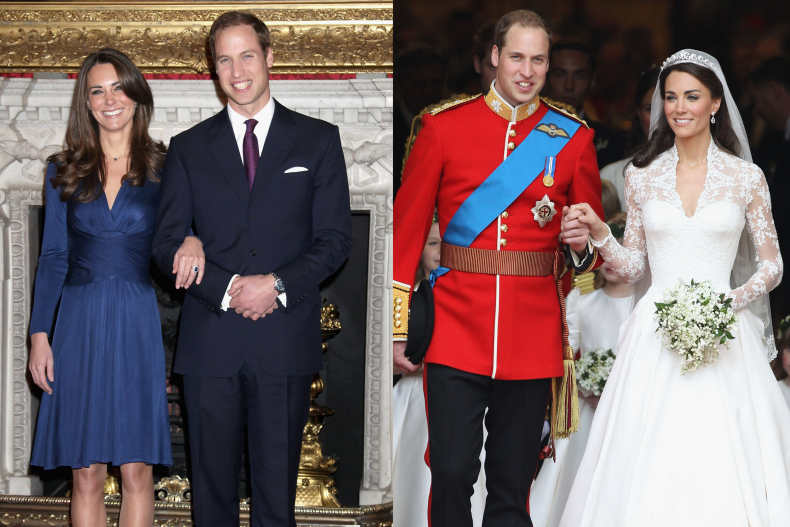 THE NEW DUCHESS AND THOSE TOPLESS PHOTOS
Kate's wedding day passed without issue.
The public were out in adoring full force, the bride was composed and regally packaged in an Alexander McQueen gown topped with a diamond tiara loaned by the queen.
In a showing of her sense of humor, the soon-to-be duchess's only instruction to her hairstylist Richard Ward for the day was that "by the time she gets to the end of the altar her husband must recognise her."
Following the wedding, the couple, especially Kate, enjoyed a golden haze of public and press adoration. This was abruptly halted, however, when a scandal which has plagued nearly every royal bride since Diana came knocking on Kensington Palace's door.
In 2012 it was revealed that a paparazzi photographer had taken photographs of Kate sunbathing topless while on a private holiday in the South of France which were published by the French magazine Closer.
This was not the first topless scandal to hit the royal household. Diana, Sarah Ferguson and Sophie, Countess of Wessex all had similar issues. For William, though, this was a gross invasion and considering how his mother had been treated at the hands of the paparazzi, he went into full legal battle.
The case wasn't resolved until five years later when courts ordered Closer to pay the Cambridge's over 100,000 Euros in damages.
This was a significant lesson for Kate in the first years of her marriage and a "victory for global decency," royal commentator Richard Fitzwilliams told Newsweek.
WHO MADE WHO CRY?
Though the years between 2012 and 2019 were not without their minor issues, for Brown it has come to be called a "golden era" for the twenty-first century monarchy.
The Cambridges welcomed three healthy and happy children. Kate developed her royal passions, including an important early-years initiative and co-creating the royal foundation.
She was also given one of the highest honors it is possible to receive from the queen, the GCVO (Grand Cross of the Royal Victorian Order), a special royal seal of approval.
Some felt cracks in Kate's slowly developed facade began to show, though, when her sister-in-law Meghan Markle exposed some of the realities of royal life. After a painful period of prolonged familial separation, Prince Harry and his wife, Meghan, who married into The Firm in 2018, stepped down as full-time working members of the royal family and left Britain for a new life in California in 2020.
It was during their bombshell 2021 interview with Oprah Winfrey that a spotlight of criticism would be shone onto Kate, who until this point, had been largely left out of the reported palace infighting, save some whispers of frostiness on her part toward Meghan.
Speaking about reports published after her wedding that Meghan had made Kate cry at a bridesmaids fitting, Winfrey asked, "Did you make Kate cry?"
"No. The reverse happened," was Meghan's response. "She was upset about something. She owned it and bought me flowers."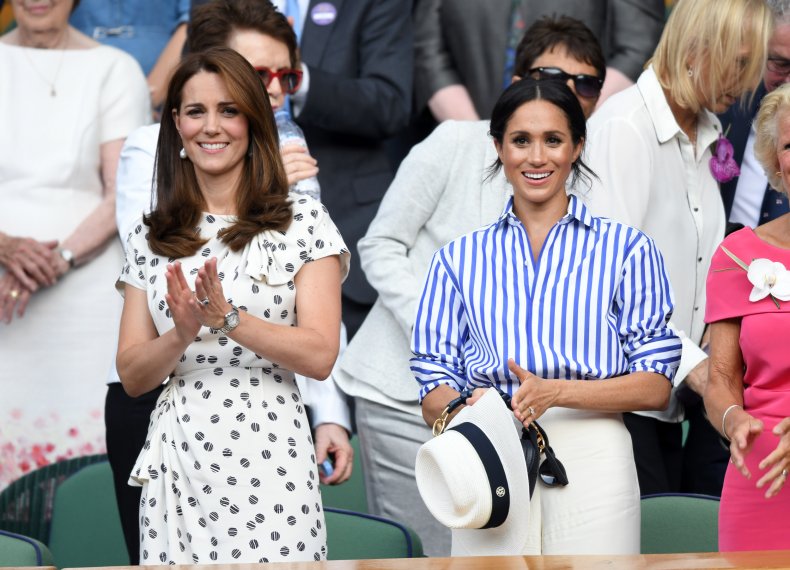 This record setting interview was criticized for putting the royals, whose usual "never complain, never explain" motto is well known, in a position where they could not directly rebuke the claims made.
Kate, Brown writes, has learned to understand that "the power of a royal silence is the monarchy's ultimate mystique."
This, however, cannot make the process any easier.
LIFE IN LINE TO THE THRONE
As Kate enters her eleventh year of marriage having weathered the storms of the last decade, royal experts claim that we are now only just seeing Kate for who she is, or who she wants to be, which is a testament to her "long-game" way of looking at royal life.
"Her slow evolution is really a testament to the long-game that the Duchess of Cambridge is playing," royal expert Christine Ross told Newsweek.
"She's not looking for instant gratification, she knows that this is a lifelong commitment and she is really taking her time to grow into that."
"When she first got married, those first few years, a lot of people said, 'She's work-shy,' 'She doesn't do enough,' 'We haven't seen a lot from her,' and now it's only 11 years into her marriage and into her role that we're seeing that she's playing a long game.
"She's been working at her projects for years. She's been building her persona and her role within the royal family for a decade because this isn't who is most popular today, this is who's going to be on the throne for the next fifty years."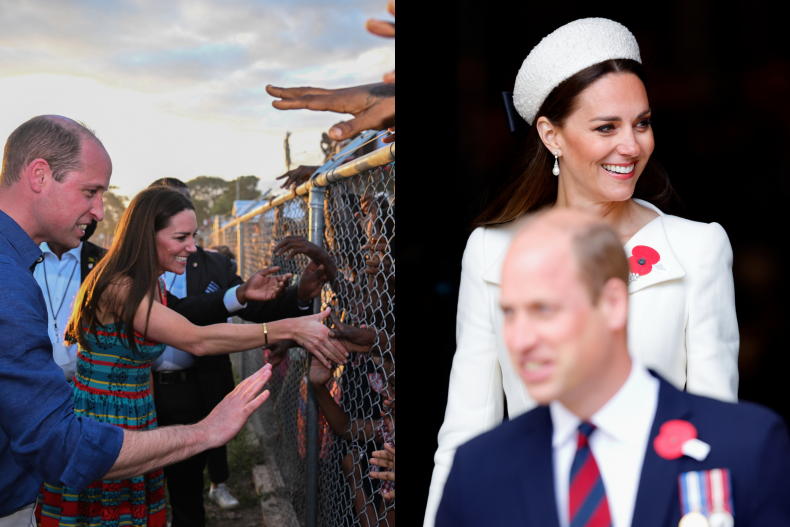 The long-game thinking is also an aspect of Kate's makeup that Brown feels will stand her in good stead as a future queen, writing: "She has studied and mastered the monarch's art of conserving her real thoughts and feelings, allowing people to project on her any emotion they want."
"She has become a savvy dynastic strategist who wholeheartedly buys into both the monarchy's mission of duty and its priority of survival."
For all this though, Kate is not impervious to criticism or making royal gaffes. On a disastrous tour of the Caribbean, the duchess took part in a series of PR blunders which included poorly chosen photo opportunities in Jamaica.
The old model of royal behavior learned from the queen does not universally apply to the modern day sociopolitical climate, as the Caribbean tour proved.
Despite these factors, Kate is viewed by many as a safe pair of hands guiding the monarchy to a stable future as a result of her quiet and diligent two-decade course of royal study.
Former editor of Marie Claire Joanna Coles summed up a discussion on the duchess with Brown by saying, "You feel like, actually, if the future of the monarchy is in her hands, it's going to be fine."