Judge Ketanji Brown Jackson is set to begin her Supreme Court confirmation hearings on Monday. If confirmed, it will not only mark the first time the court seats a Black female justice, but also the first time two Black justices have served at the same time.
While the Harvard graduate's confirmation wouldn't shift the ideological balance of the Supreme Court's 6-3 conservative majority, it is her experience as a public defender, in addition to her race, that students think will allow her to shape the future of the Supreme Court.
While Justice Clarence Thomas has served on the high court since 1991, some Black law students said they have yet to feel represented. They hope Jackson will change that.
"I haven't felt as though he necessarily speaks for me or for most of the Black people I know," Harvard law student Robert Clinton told Newsweek. "In some ways, it feels like this is finally having Black representation on the court from someone who seemingly is more aligned with the perspective of most of the Black people that I know."
Thomas is the only Black justice on the bench. He is also seen as the court's most conservative member.
Jackson is the only one of President Joe Biden's shortlisted nominees who has worked as a public defender, something progressive groups desperately wanted in Biden's pick.
"You sit in classrooms and you read these opinions that have very much shaped our understanding of the world, of reality, and you read the backgrounds of these justices, where they've come from, the schools that they've gone to, the families that they come from—and you don't always see yourself," Mariah Watson, president of the Harvard Black Law Students Association, told Newsweek.
"To know that there will be a Black woman on the court, who has had similar experiences [as myself], who will bring a diverse perspective, who has worked with some of the people who are experiencing their worst days and who can speak to the complexities of the American experience—in a way that is both truthful to the doctrine but does not ignore realities of Black people, specifically Black women in historically marginalized communities—it's so exciting it's hard to describe what that would mean," she said.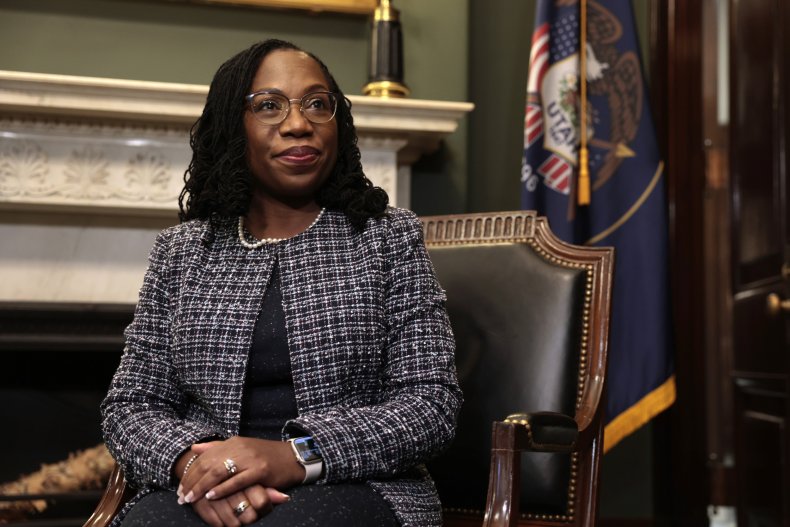 Although a confirmation for Jackson would mark a first, it is her position as the second Black justice on the court that many anticipate will expand the representation of Black Americans.
"It'll be so important for our justice system, and for the American people, to see the diversity of thought within Black jurists," Harvard Law student Maggie Hagen said. "We are not a monolith. Having different perspectives—considering race, gender, background and experience—amongst two Black justices is really important for understanding just how different and diverse Black jurists can be even when they are in the same very niche occupation."
"Oftentimes, it gets misconstrued that one Black person's opinion means that all Black people think that way or that they're able to represent the experiences of the vast diversity within Black people and Black culture," Howard law student Warrington Sebree told Newsweek.
"When you have just one [person] and you call that diversity, then you sort of run into this effect of somebody being your sole voice for a diverse thought or a diverse lived experience—and it isn't representative," he said.
"When you add more diversity, you get that full picture, you get a more informed perspective. Judge Jackson will have a great opportunity to be able to speak on behalf of the lived experience of a lot of Black women."
For a lot of young, Black, female law students, the excitement around Jackson's nomination also lifts a huge burden off of their shoulders.
"It's honestly really nice to not have to think of being a trailblazer in everything that we do," Hagen said. "Judge Jackson's confirmation would really broaden the horizons and the possibilities for Black students pursuing their legal careers. We can just excel without our identity overshadowing our accomplishments."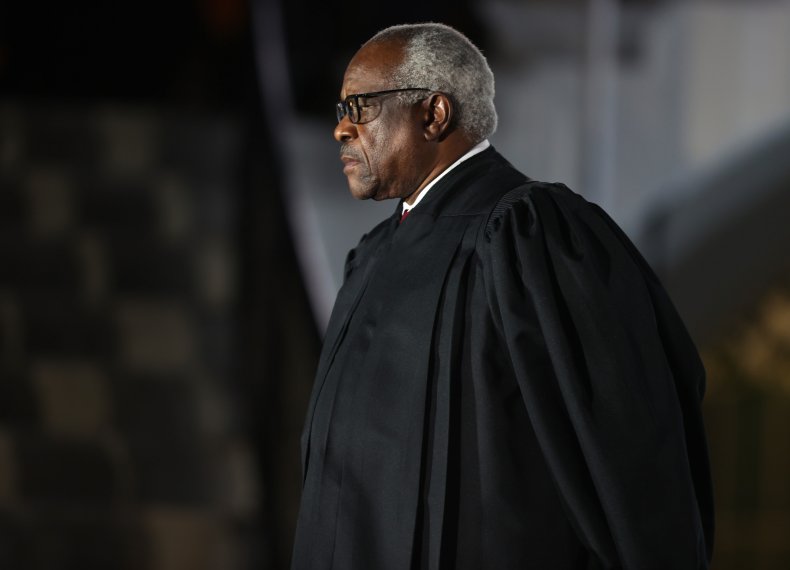 Even Howard Law's Drew Lewis agreed. Lewis, who has dreamed of being a Supreme Court justice since she was 6, is thrilled to see someone else take those steps before her.
"For a long time, even up until sophomore year of college, I wanted to be the first Afro-Caribbean American woman to sit on the highest court in the land," she said. "But someone of my age should not still be striving to be the first Black female Supreme Court justice. It should have happened way before now."
"Part of being overjoyed is being able to see somebody who looks like me on the highest court of the land. To see somebody who looks like me—who has locs!—it's amazing," added Domonique Hamilton, a Howard law student. "Part of the reason I went to law school myself was to be that representation that I wanted to see, and that's definitely what [Jackson's] doing."
Robert Johnson, president of the University of Chicago's Black Law Students Association, said that seeing a Black woman on the Supreme Court is also imperative for male students.
"Students don't get that many examples of Black women leading in the law," Johnson told Newsweek. "When it comes to the fight for justice, for civil rights, for economic justice, there's this idea that Black men have always been the leaders.
"Even when it comes to the Supreme Court, you have Justice Marshall, you have Justice Thomas—who have different opinions—but it is important for us to realize we're all in it together. Men don't have a monopoly and it's important to see that be consistently reinforced."
Although Black law students have expressed immense joy and excitement over Jackson's nomination, the path to confirmation isn't easy.
Many shared with Newsweek that they were surprised Biden followed through on his campaign promise to select a Black woman as Justice Stephen Breyer's replacement. Even after the initial shock wore off, students described feeling uneasy about the hearings that will begin next week.
Although Jackson seems like a relatively safe pick, conservatives have still raised issues over her background as a public defender, suggesting she's soft on crime, and suggested that her LSAT scores be publicized. Hearing these criticisms has soured the celebration for many.
"The past few weeks have been somewhat frustrating because of the commentary about her qualifications. For Black students at Harvard—none of us have come unscathed when it comes to people questioning our credentials. There's always a sense that we need to prove ourselves," Harvard Law's Joel Swann said. "For people who don't even have expertise within the legal field to be questioning her, it's quite wild to me."
"Seeing some of the responses and reactions on social media of people questioning [Jackson's] qualifications straight out of the gate gave me pause and reaffirmed a lot of the thoughts that I had that as a Black jurist, as a Black lawyer, you have to be twice as good," Harvard Law's Ada Onyimah added.
Onyimah said that while she's thrilled Biden fulfilled his campaign promise, the vow was a double-edged sword that opened up Jackson to a lot of scrutiny from those who argued she was being nominated only based on her identity.
"I might have preferred Biden just to say that he was going to select someone and then select Judge Jackson. I think that that might have made the path easier for her in the eyes of the American public," she said.
Nonetheless, students are hopeful that a confirmation will be more than just a historic milestone. Many anticipate real-life impacts for law students across the country.
"This nomination brings the potential for Justice Jackson to be able to usher in a new wave of diversity amongst her clerks, which would also hopefully lead into the justices on the bench," Howard's Sebree said.
"It can be very discouraging to be in law school and one, not see yourself, but then also not even know if you have mentors or people who can speak on your behalf and be your advocate," Swann added. "It means a lot to know that someone of her stature can provide that for generations of law students because a lot of us, we just don't have that. It can be a really lonely experience to try the entire field of law on your own without knowing that what you want to do has been done."