Why Is Kim Jong Un's Family Under Attack? Leader's Nephew Latest Person Targeted by North Korea Assassination Plot, Report Says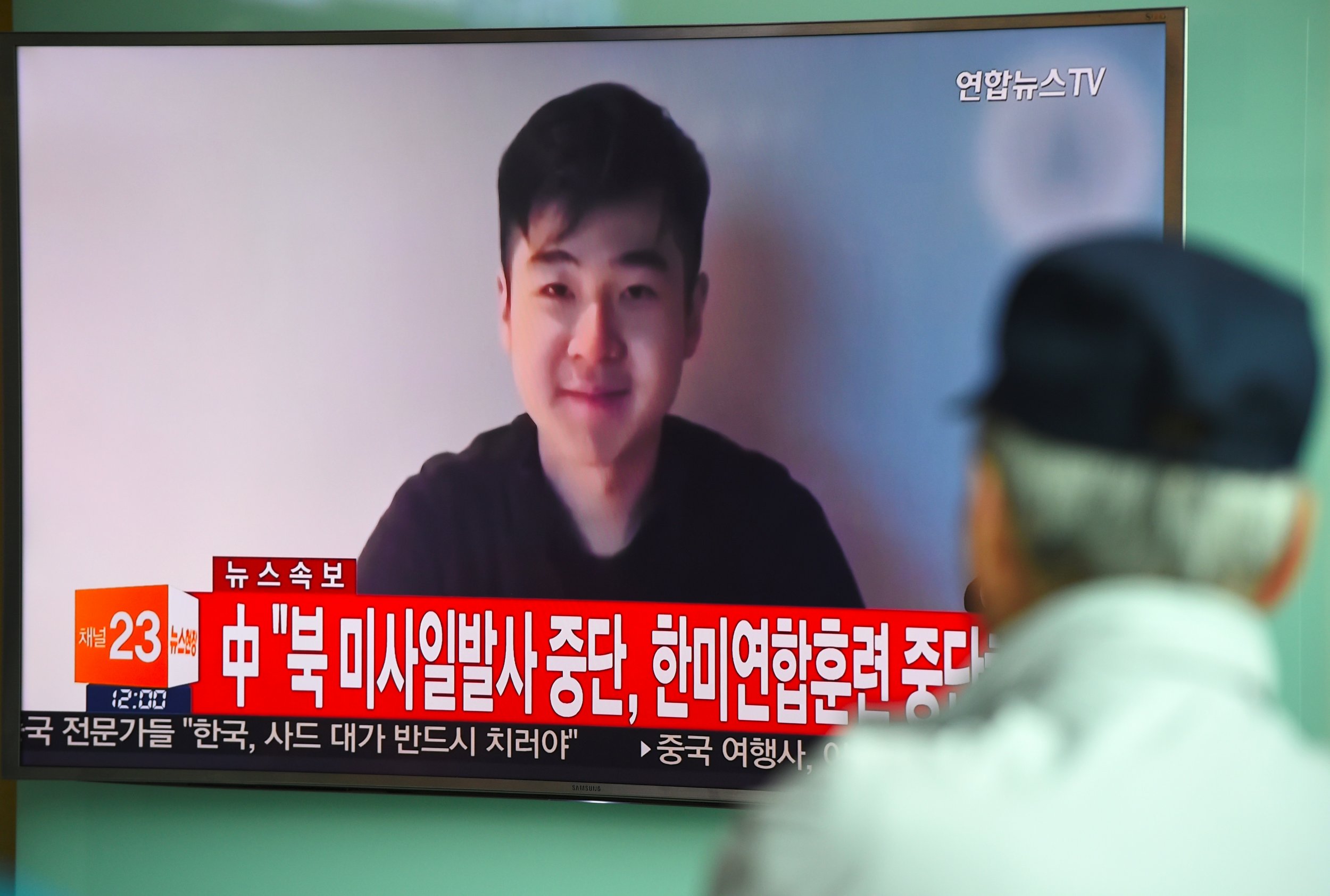 China has detained a number of North Koreans allegedly plotting to assassinate Kim Jong Un's young nephew, whose family has fallen out of favor with the leader, according to a report in a South Korean newspaper.
Citing an unnamed source in North Korea, South Korean daily JoongAng Ilbo said Monday that Chinese officials uncovered a conspiracy to kill 22-year-old Kim Han Sol while monitoring covert North Korean activities during the Communist Party Congress last week. The newspaper, which worked with The New York Times, claimed seven spies were involved in the alleged murder plan and that two had been arrested, while some others were being interrogated outside of Beijing. China's Foreign Ministry has yet to confirm the reports, according to Bloomberg News.
Related: North Korea says U.S. trying to overthrow Kim Jong Un by attacking his sports legacy
Kim Han Sol is the son of Kim Jong Un's half-brother, Kim Jong Nam, who was fatally poisoned in February by an advanced nerve agent, allegedly by two women working for North Korea. Kim Jong Nam's death, in which North Korea denies any involvement, has highlighted the complex politics of North Korea's ruling family.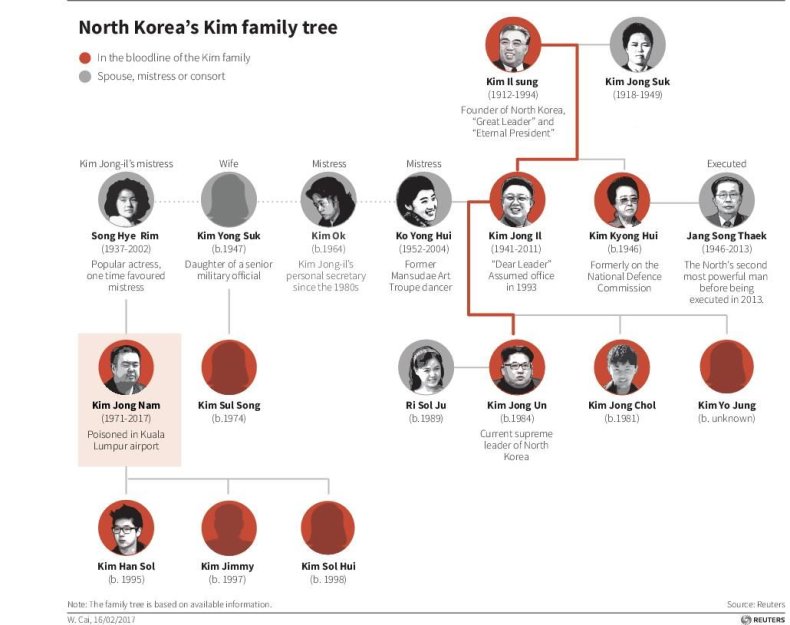 Late North Korean leader Kim Jong Il, who succeeded his father in 1994 and ruled until his death in 2011, fathered up to seven children, four girls and three boys, with at least four different women. The eldest son, Kim Jong Nam, is believed by some accounts to have been the heir apparent until 2001, when he was caught attempting to travel to Tokyo Disneyland with a fake passport. Others, such as North Korea Leadership Watch founder Michael Madden, say Kim Jong Nam was never in line to rule, but still played an important role in the authoritarian state's security apparatus.
By the time the embarrassing fake passport incident had occurred in 2001, Kim Jong Il had already grown closer to his youngest son, Kim Jong Un, and the international scandal may have helped seal the elder sibling's fate, compelling him to spend most of his time outside the country, especially in China, as his younger half-brother consolidated power at home.
After Kim Jong Nam was assassinated in Malaysia in February, his son, Kim Han Sol, appeared in a brief, partially censored YouTube video published in March by a previously unknown group called the Cheollima Civil Defense. Kim Han Sol identified himself in the clip, which South Korean authorities reportedly verified, and claimed his father had been murdered a few days earlier.
Shortly after the video surfaced, Thae Yong Ho, North Korea's former envoy to London who defected in 2016, warned Japanese media that Kim Han Sol may be next on Kim Jong Un's international hit list, calling him a potential threat to the leader's rule. Kim Han Sol had previously spoken out in 2012, when he called his uncle "a dictator" and expressed hope for better relations between North and South Korea during an interview with Finnish media.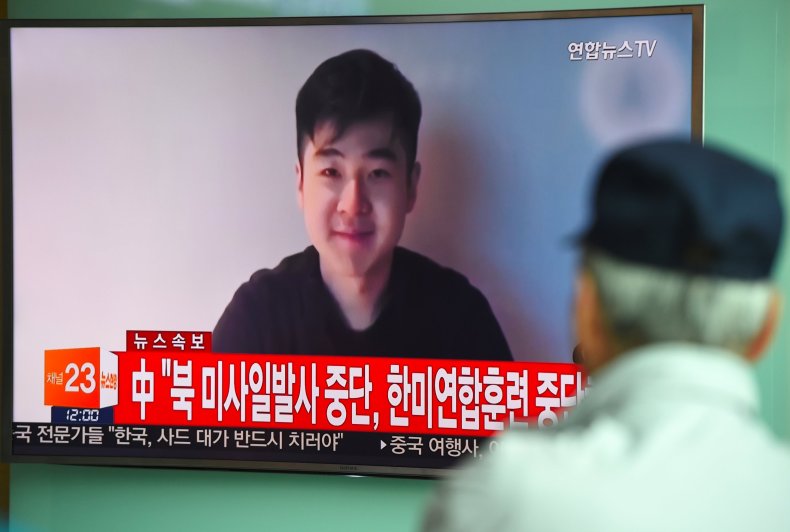 While North Korea claims it had nothing to do with Kim Jong Nam's murder, it publicly announced Kim Jong Un's decision to execute his uncle, Jang Song Thaek, in 2013. Jang, considered one of North Korea's most powerful figures, was a close aide to Kim Jong Un's father and the military leader's death was seen as Kim sending a message to the skeptical, elite circle his father had surrounded himself with.
Other members of Kim Jong Un's reclusive family appear to have fared better. Kim Jong Un's wife, Ri Sol Ju, was spotted by state media touring a cosmetics factory with her husband, despite escalating U.S. military threats to disarm his country's nuclear arsenal by force.
As for his other siblings, Kim Jong Un appeared to have promoted his youngest sister, 28-year-old Kim Yo Jong, to North Korea's Political Bureau of the Central Committee of the ruling Workers' Party earlier this month. Little is known about Kim Jong Un's other brothers and sisters, but his older brother, Kim Jong Chol, has reportedly taken a back seat to his sibling in politics and is a big fan of English musician Eric Clapton.