North Korea's Kim Jong Un 'Can't Control His Grief' over Deadly Bus Crash
North Korean leader Kim Jong Un visited the Chinese Embassy and the hospital where the victims of a bus accident were receiving treatment on Monday.
North Korean state-controlled media painted a portrait of a grief-stricken, compassionate leader. "The unexpected accident brought bitter sorrow to his heart," an article published in both the North Korean news agency KCNA and in the ruling party's daily newspaper Rodong Sinmun said. "He couldn't control his grief at the thought of the bereaved families who lost their blood relatives."
The vehicle crashed on Sunday in the North Hwanghae province on a North Korean road connecting the tourism attraction of Kaesong with the capital Pyongyang, in circumstances still to be clarified. Chinese officials said 32 Chinese tourists and four North Koreans were killed in the crash.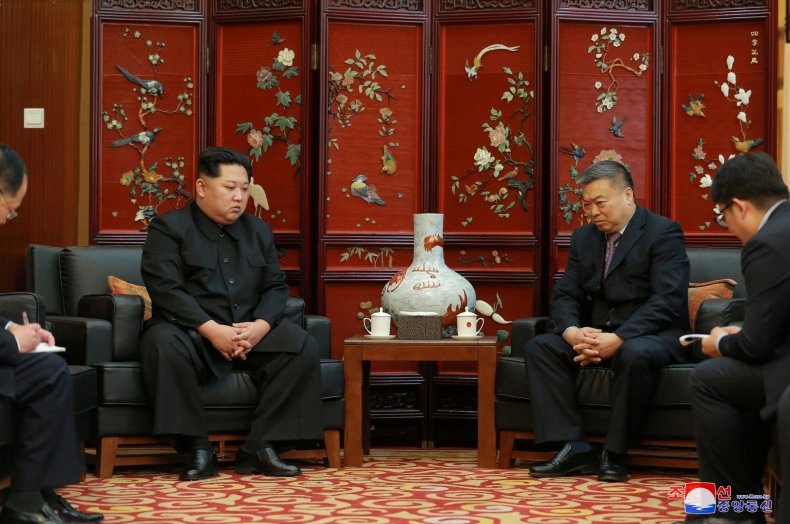 Kim visited the Chinese Embassy early on Monday, North Korean media reported, describing Chinese ambassador Li Jinjun's "deep impression" at the visit, in which Kim expressed his condolences to both Chinese president Xi Jinping and the victims' families.
Kim then visited the victims in the hospital, holding a meeting with the hospital staff to "personally learn" about their treatment and promising to take "follow-up" measures to alleviate their pain, according to the reports.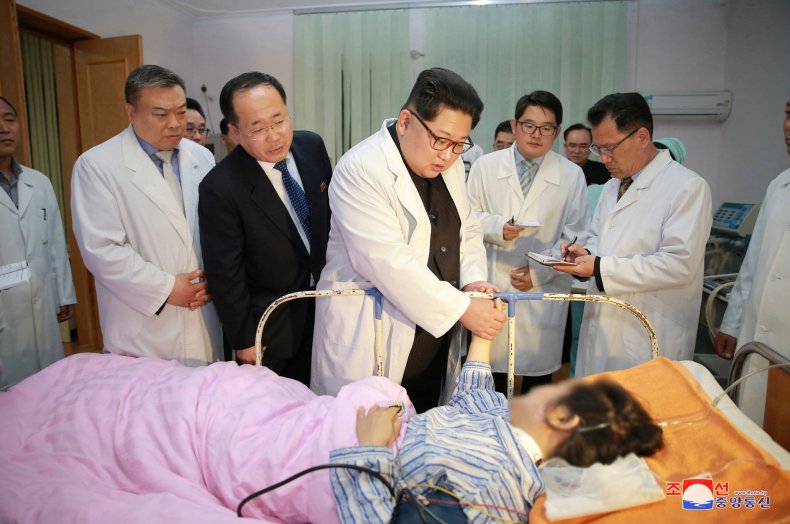 The visit represented another moment for Kim to present himself like a legitimate president rather than the authoritarian leader of a country brutally repressing his citizens and any form of dissent—an image of which he is all too aware and has been trying to shed with his offer of talks with South Korea and the U.S.
Kim said he would stop nuclear and missile tests—a step South Korean President Moon Jae-in praised as a first step towards denuclearization—but his position on giving up nuclear weapons, as well as what he would want in return for it, remains unclear ahead of the inter-Korean summit scheduled for Friday.