Kim Kardashian Jokes About Sex Tape, Kanye West and O.J. Simpson on SNL
Kim Kardashian West made her Saturday Night Live hosting debut with a monologue that poked fun at her own family, estranged husband Kanye West and even O.J. Simpson.
"I know, I'm surprised to see me here, too," she began her monologue. "I mean, I haven't had a movie premiere in a really long time."
She went on: "I'm so excited to to be here tonight to show you guys that I'm so much more than just a pretty face... and good hair, and great makeup, and amazing boobs, and a perfect butt. Basically, I'm just so much more than that reference photo my sisters showed their plastic surgeons."
Kardashian West then declared that the she's really proud that "no one can ever call me a gold digger" since she's earned her own fortune. "Honestly, I'm not even sure how you become one," she added. "So I asked my mom's boyfriend Corey."
The reality television star and billionaire entrepreneur went on to say that she has been "very lucky in life" and awareness of her privilege led to her work in criminal justice reform.
"I know that I'm privileged, which is why I try to give back as much as I can," she said. "A real passion of mine is getting wrongly accused people out of jail."
Kardashian West, who is studying law, then explained how she was following in her late father Robert Kardashian's footsteps.
"My father was, and still is, such an influence and inspiration to me and I credit him with really opening up my eyes to racial injustice," she said.
"It's because of him that I met my first Black person. Want to take a stab in the dark at who it was? I know it's sort of weird to remember the first Black person you met but O.J. does leave a mark. Or several, or none at all. I still don't know."
Robert Kardashian helped represent Simpson, who was acquitted of two counts of murder in the fatal stabbings of his ex-wife Nicole Simpson and Ronal Goldman. A civil court jury later found him liable and ordered him to pay $33.5 million.
Kardashian West also took aim at her estranged husband's failed run for president and her stepparent Caitlyn Jenner's unsuccessful bid to become California's governor.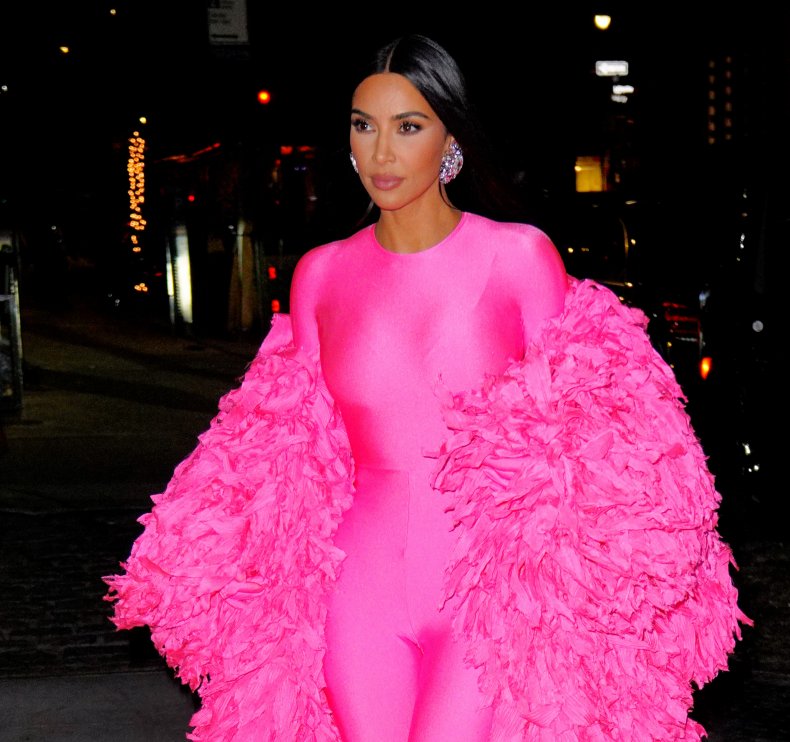 "Now I know we're divided as a country, but I'd love America to come together which is I'm here to announce that I'm running for... I'm just kidding guys," she joked. "I'm not running for president. We can't have three failed politicians in one family."
Kardashian West also threw in a joke about why she filed for divorce from Kanye earlier this year.
"I've been very blessed in this life, and I'm grateful for everything. All the ups, all the downs. I married the best rapper of all time," she said.
"Not only that, he's also the richest Black man in America. A talented legit genius who gave me four incredible kids. So when I divorced him, you have to know it came down to just one thing... his personality."