Kofi Annan: Leaders Must Answer the Tough Questions in 2017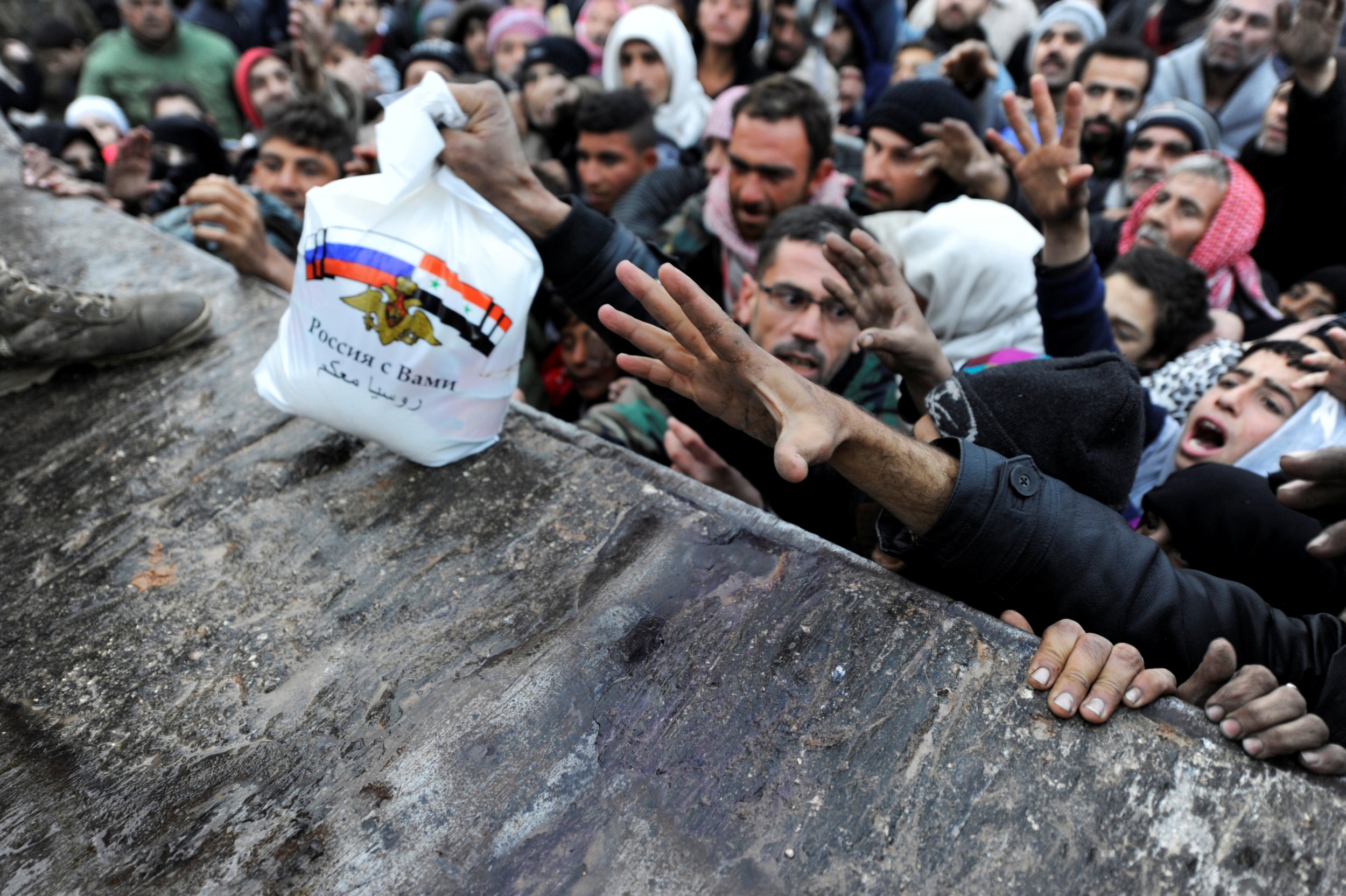 This new year will be marked by change and upheaval across the globe, including new leadership in the United States, and elections in France, Germany, Iran and India. Whatever the outcome, these moments are an opportunity to ask clear, honest questions of ourselves and of our world.
Have we done our utmost to prevent suffering? Have we put the greater good ahead of our own self-interest? Have we chosen our words with care, mindful of their impact on those who listen?
I will reflect upon such questions with my fellow Elders—independent world leaders who seek to improve the world as a whole—as we mark our organization's tenth anniversary in 2017. As Elders, we will be guided by the principles laid down by our founder Nelson Mandela: to work for peace and human rights without fear or favor and give a voice to the voiceless.
In 2016 we worked to show solidarity with refugees and migrants, and to address the root causes of the conflicts that force so many of them to leave their homes. I was humbled to hear refugees in Berlin tell me how they had suffered in their flight, but were determined to build new lives for themselves and their families. I was also impressed by the depth of civic engagement and goodwill shown by German volunteers, many of them young people, and I am convinced this spirit will prevail in 2017 in the face of the latest terrorist outrages.
We also launched a new initiative to support universal health coverage, to ensure that millions of people are able to access the vital health services they need without suffering financial hardship.
From climate change and the wider sustainable development agenda, to supporting peace and reconciliation from Colombia to Burundi, The Elders have worked hard in 2016 to support ethical leadership—the need for which is just as acute now as when the organization was founded.
Nowhere is the need for ethical leadership greater than in Syria. The war continues its agonizing course, with the fall of Aleppo and the unrelenting brutalities of the Islamic State militant group (ISIS). Despite the tireless efforts of the United Nations Special Envoy Staffan de Mistura, the international community and specifically the U.N. Security Council remains unable to reach a united position in favor of peace.
In January, as in the past six years, Syria is a battlefield where foreign powers direct and bankroll fighters to further their own political aims while the cries of the Syrian people—tortured, gassed, bombed and forced into exile—go unheeded.
Syrian refugees, and millions of other people forced from their homes by war, persecution, poverty or climate change, face an increasingly harsh reception. The prevailing public mood in prosperous nations of the West is not one of compassion but suspicion, resentment and often outright racism.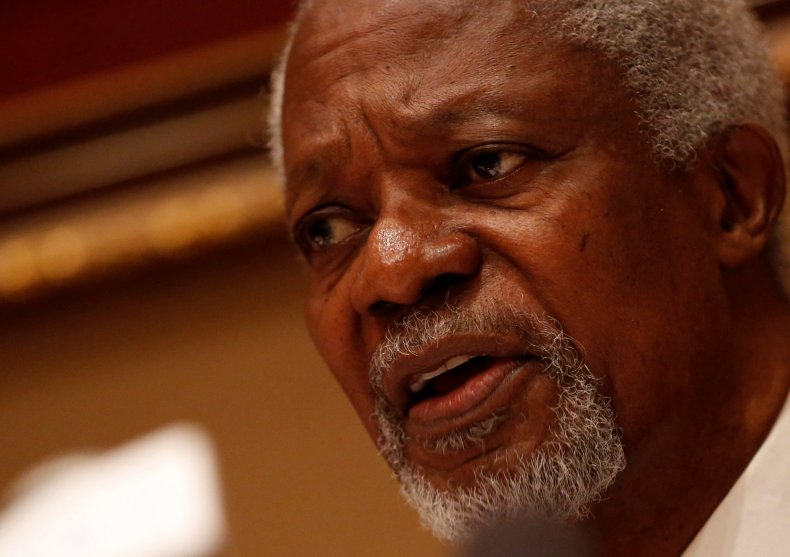 Universal values of human rights, freedom from torture and freedom of expression are imperilled when public discourse turns toxic, and racism and misogyny are legitimized by leading politicians.
Over a century ago, as World War I intensified, the American novelist Henry James wrote: "the war has used up words…they have been more overstrained and knocked about, and we are now confronted with a depreciation of all our terms."
In today's digital age of instant communication and global broadcasting, words can seem abundant but all citizens and particularly those in public life have a grave responsibility to express themselves with care and dignity.
The language of war can dehumanize: "collateral damage", "surgical strike", "enhanced interrogation." But so can the cynical language of electoral expediency, when migrants become a "swarm," and walls, dogs and fences are invoked as plausible solutions to complex global problems.
This is precisely why Nelson Mandela urged The Elders to "speak truth to power." Our world will face hard choices in 2017. People deserve honest explanations and answers from their leaders, not obfuscations given in bad faith. As Elders, we pledge to speak out clearly and boldly to help further the interests of our common humanity.
Kofi Annan is a former secretary-general of the United Nations and chair of The Elders, the group of independent former leaders founded by Nelson Mandela in 2007. They work to support peace and human rights, speaking truth to power and giving a voice to the voiceless.