Kyle Rittenhouse is having talks about writing a book.
"There have been initial discussions but nothing has been decided," David Hancock, a spokesman for Rittenhouse, told Newsweek. These were "mainly internal discussions."
Hancock said it "will most likely be a story of a young man's very unorthodox journey into adulthood, what it took to make it, and the lessons he learned along the way."
He continued: "I'd expect it to convey positive messages. Kyle isn't a doom-and-gloom kinda guy. He's a goofy, charming, pragmatist with very unique, but optimistic, worldview shaped by an experience very few people can truly relate to but many can understand."
There are "no specific publishers in mind," Hancock added.
The 18-year-old was at the center of a controversial trial after he shot three people—killing two and badly injuring another—during a riot in Kenosha, Wisconsin, in August 2020.
In November 2021, a jury agreed that Rittenhouse, then 17, had acted in self-defense and found him not guilty at his homicide trial.
Rittenhouse said he was armed and in Kenosha that night to protect local businesses in the aftermath of earlier racial justice protests following the police shooting of Jacob Blake.
He said he only fired shots when he came under attack. The prosecution accused Rittenhouse of provoking the situation, acting recklessly and without care for life.
The case divided America. A November Morning Consult poll found that 43 percent of U.S. adults approved of the jury's decision while 39 percent disapproved. Eighteen percent did not know or had no opinion.
With the trial over, Rittenhouse has made several media appearances to talk about his experiences, though he said he has not earned any money from these.
"I haven't been offered a penny, and I wouldn't accept a penny because I'm out here taking back my character telling the world who I am and defending myself in the public opinion," Rittenhouse told Fox News in December.
The teenager also met with former President Donald Trump at the latter's Florida resort, Mar-a-Lago.
Speculation is rife about a lucrative book deal for Rittenhouse.
"He could easily secure a seven-figure book contract," Andrew M. Stroth, a former talent agent and an attorney in Chicago with no ties to Rittenhouse, told Associated Press in November.
Rittenhouse recently spoke at an event held by Turning Point USA, a conservative student organization.
"I think my trial was an example of them trying to come after our Second Amendment rights, a right to defend ourselves, in trying to take our weapons," Rittenhouse told the crowd.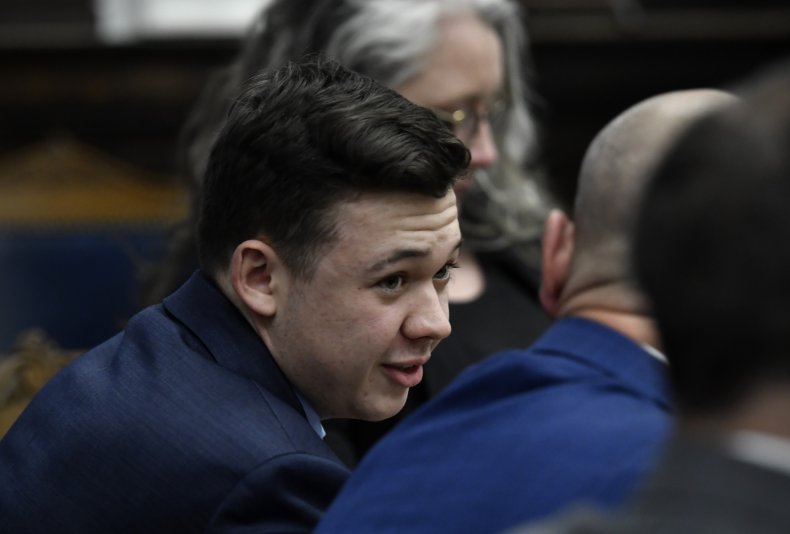 Updated at 15:17 ET on 1/4/22 with additional comment by Hancock.