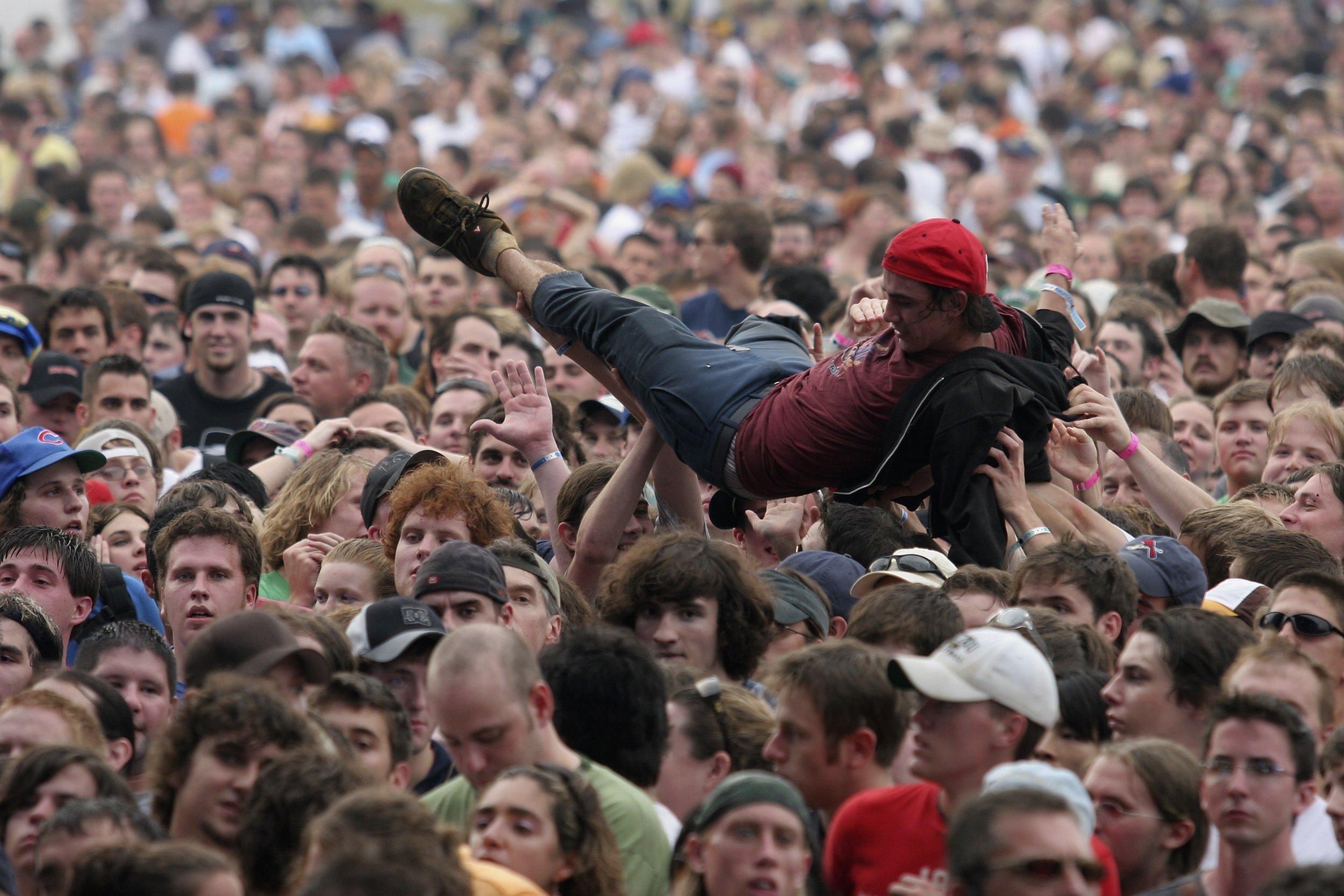 The gunman who opened fire on concertgoers in Las Vegas on Sunday reportedly booked several rooms at a Chicago hotel during a music festival in August.
Stephen Paddock, the 64-year-old who shot himself after spraying bullets at people attending the Route 91 Harvest festival on Sunday, booked one room at the Blackstone Hotel in Chicago, which he was due to check into on August 1, and he booked a second room for check in on August 3, a law enforcement official told USA Today.
Both rooms had a checkout date of August 6. The Lollapalooza music festival ran August 2-5 and takes place in Grant Park. In 2016, it attracted 400,000 attendees. The rooms booked by Paddock reportedly overlooked the festival area.
It is unclear whether Paddock ever showed up to use the rooms. TMZ, which reported the hotel bookings, cited anonymous sources who claimed that Paddock did not do so. It also reported that Paddock specifically requested rooms facing the concert venue.
The elder daughter of former President Barack Obama, Malia, attended this year's Lollapalooza, which was headlined by artists including Chance the Rapper and Lorde.
The Chicago Police Department told Newsweek in an emailed statement: "We are aware of the media reports and have been in communication with our federal partners." The statement added that the city "conducts extensive public safety planning and training around major events, in close coordination with our law enforcement partners, to ensure public safety."
A spokeswoman for the Blackstone Hotel declined to comment on the reports when contacted by Newsweek.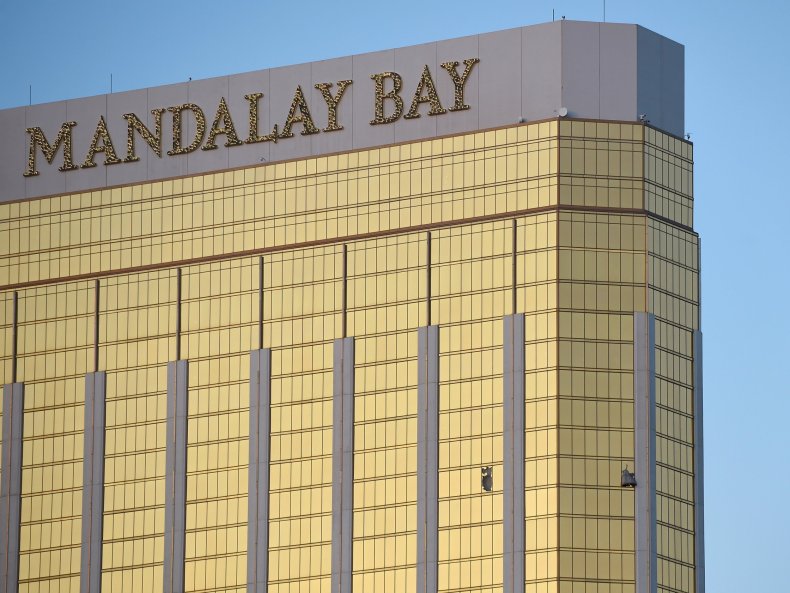 Read more: Vegas shooter Stephen Paddock planned to escape but killed himself as the SWAT team moved in
Police are still searching for a motive behind Paddock's massacre—which left at least 58 people dead and injured more than 500—but now believe that the gunman may have had assistance in carrying it out.
"Do you think this was all accomplished on his own? You've got to make the assumption he had to have some help at some point," said Las Vegas Sheriff Joseph Lombardo at a Wednesday press conference. Police had previously insisted that Paddock acted alone.
The Islamic State militant group (ISIS) claimed responsibility for the attack and said Paddock had converted to Islam before carrying out the shooting. But U.S. officials have dismissed the claim, with one telling Newsweek there was "no indication that there is any link whatsoever" between Paddock and the Islamist group.
The retired accountant, who lived in Mesquite, Nevada, with his girlfriend Marilou Danley, built up an arsenal of more than 40 weapons, 23 of which were found in the room at the Mandalay Bay hotel and casino from where he mounted his attack.
Twelve of Paddock's weapons were fitted with a device known as a bump stock, which allows semi-automatic weapons to fire at the speed of fully automatic rifles, increasing the velocity of his shooting spree. Sales of bump stocks have spiked since the incident.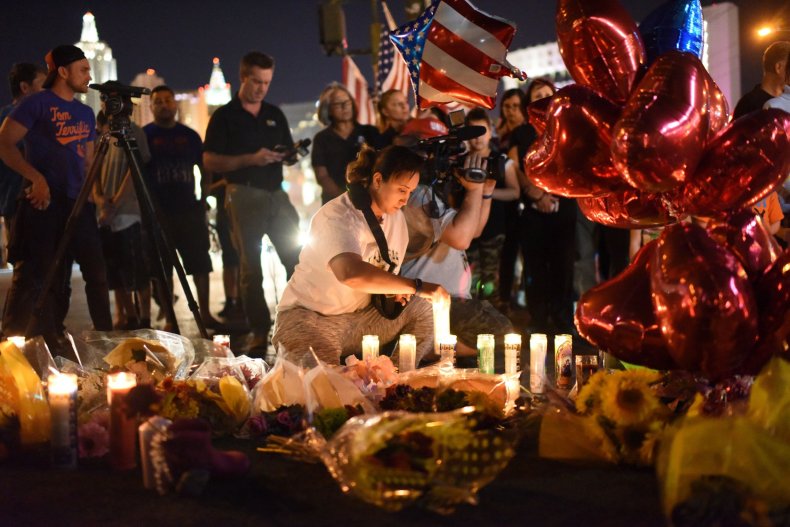 Danley, who earlier was named as a person of interest in the police investigation, said on Wednesday that she was "devastated" by Paddock's actions but insisted that she had seen no warning signs that "something horrible like this was going to happen." Danley was in her native country, the Philippines, at the time of the shooting but returned to the United States on Tuesday and has spoken with investigators.
President Donald Trump visited Las Vegas and met with first responders, police and victims in the city. Trump tweeted on Thursday that it had been "so wonderful" to meet those affected by the incident and said he would "never forget" the victims he had met.