Lauren Boebert Echoes Ted Cruz, Says She Doesn't Work for 'The People of Paris'
Congresswoman Lauren Boebert (R-CO) has echoed comments made by Senator Ted Cruz (R-TX) bemoaning President Joe Biden's to re-sign the Paris Climate Agreement, stating she works for "the people of Pueblo, not the people of Paris."
Boebert said the agreement puts "blue-collar jobs at risk," joining a raft of Republican lawmakers who have made such comments and criticized Biden for his initial presidential actions—including a number of executive orders on his first day in office.
Her comment on working for Pueblo and not Paris strikes a similar tone to recent remarks from Cruz.
He said Biden signing back up to the accords showed that he is "more interested in the views of the citizens of Paris than in the jobs of the citizens of Pittsburgh."
Cruz has faced criticism for these comments from numerous lawmakers, including several politicians representing Pittsburgh. Climate activist Greta Thunberg also weighed in on his remarks.
As well as her latest statements, Boebert previously criticized Biden's decision, tweeting: "Unilaterally entering the Paris Agreement was wrong in 2016 and it's wrong now.
"America shouldn't spend a penny on this unconstitutional treaty unless it is ratified by the U.S. Senate."
Boebert introduced a bill to block funding for meeting the Paris Climate Agreement until the treat is ratified by the Senate.
"My bill prohibits Congress from spending a single penny on the Paris Agreement until this treaty is ratified by the United States Senate," she said in a statement.
"Joe Biden took an oath to uphold the U.S. Constitution. If he wants to keep it, he must transmit the job-killing Paris Agreement to the U.S. Senate for ratification."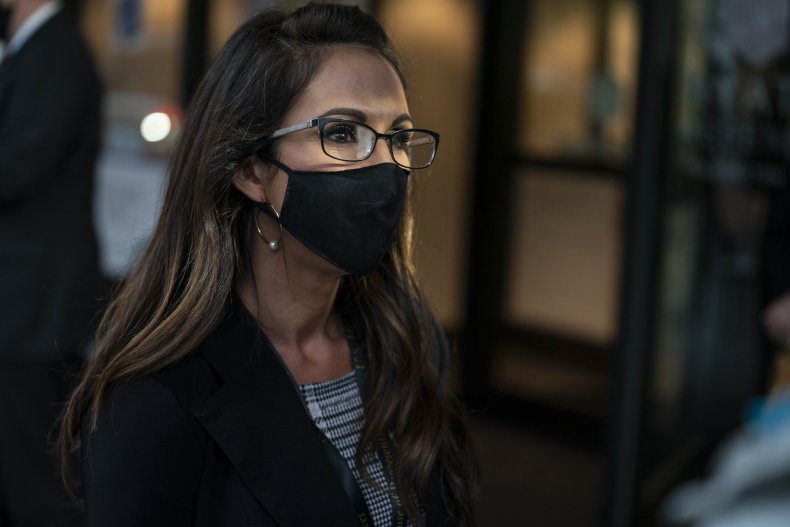 While Boebert labeled the move unconstitutional in a tweet, Biden used the same constitutional authority to sign up to the agreement again that Trump used to withdraw from it and that President Barack Obama used to initially sign up to it.
Biden has signed a raft of executive orders and taken other presidential actions since being inaugurated on Wednesday. Action on climate change has been one of his key focuses, with him ordering actions of the last administration be reviewed in order for him to look at areas to address in order to hit his goals on the matter. He has also blocked the construction of the Keystone XL Canada-U.S. oil pipeline, which Republicans have criticized. As well making orders of his own, Biden has also used orders to revoke some related to climate previously made by his predecessor President Trump.
The White House has been contacted for comment on Republican criticism over the Paris Climate Agreement.
The below graphic from Statista shows countries participating in the Paris Climate Agreement.