Leah Remini Linked Past Paul Haggis Misconduct Allegations to Scientology
Paul Haggis was detained on Sunday in Italy on charges of sexual assault and aggravated personal injury, after an unnamed woman pressed charges against him.
The Oscar-winning Crash director, 69, was accused of forcing a woman, who local reports have stated is not Italian, to engage in sexual intercourse with him over a span of two days in Ostuni, a southern Italian town the filmmaker is visiting.
Haggis was scheduled to host a series of master classes at new film festival Allora Fest, which was founded by Italian journalist Silvia Bizio and Spanish art critic Sol Costales Doulton, is set to begin on Tuesday.
Per The Hollywood Reporter, a local police report states that the complainant was taken to the Papola Casale airport in Brindisi on Sunday morning and left there despite her "precarious physical and psychological conditions."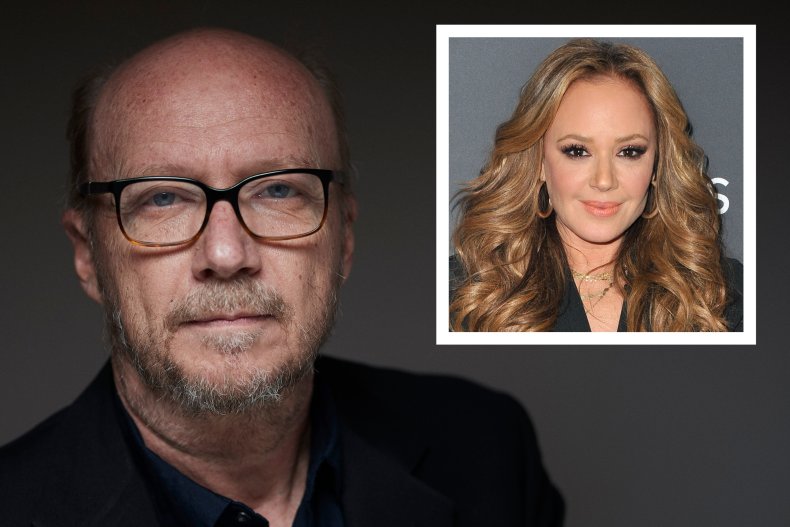 After police officers and airport staff came to her aid, she filed formal charges against Haggis.
Responding to the allegations, Haggis' attorney, Priya Chaudhry, told The Hollywood Reporter that she was unable to discuss the evidence, per Italian law.
"That said, I am confident that all allegations will be dismissed against Mr. Haggis. He is totally innocent and willing to fully cooperate with the authorities so the truth comes out quickly," she added in a statement shared with the outlet.
The allegations come more than four years after Leah Remini backed Haggis as he faced previous rape allegations—with both suggesting that the Church of Scientology was behind the accusations.
Back in 2018, publicist Haleigh Breest filed a lawsuit against Haggis, accusing him of raping her in a New York apartment in 2013 following a premiere.
After the lawsuit was filed, three more women came forward with respective sexual misconduct allegations against Haggis, who vehemently denied all of the accusations.
In January 2018, Remini and her Scientology and the Aftermath co-host Mike Rinder released a lengthy statement defending filmmaker and fellow ex-Scientologist Haggis.
"Paul Haggis deserves, based on his record as a gentleman and humanitarian, to be judged when all the evidence has been taken under penalty of perjury in a court of law," they wrote in an open letter posted to Rinder's blog.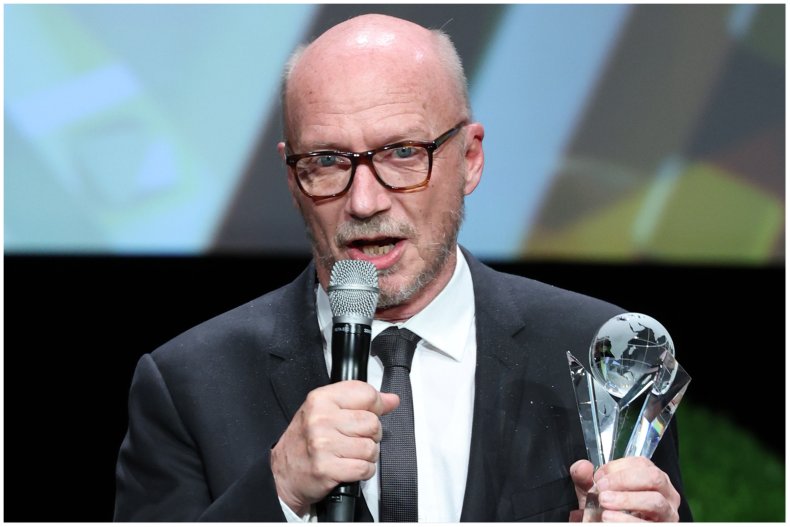 Haggis was an active member of the Church of Scientology for 35 years. In 2009, Haggis left the church and was, at the time, the most famous former member to speak out against its policies.
Remini, who was a star of The King of Queens, made her departure in 2013 and has since become a vocal critic of the church, which has had a number of celebrity members over the years, including Tom Cruise, John Travolta, and Kirstie Alley.
The first season of Remini's A&E documentary series on the church garnered two Emmy nominations, winning one (for Outstanding Informational Series or Special).
Haggis previously made an appearance on Remini's Scientology series to discuss the smear campaign he claims to have faced after his departure. While the church has faced accusations of smearing former members, it denies such claims.
In their defense letter, Remini and Rinder stated they believed the church was furthering its smear campaign against Haggis with the allegations.
"We expect the next 'revelations' about Paul Haggis in this campaign to destroy him to be based on information culled from his scientology files in the form of more 'anonymous' accusers, hiding behind a lawyer who will never have to disclose who is paying their bill," they wrote.
"Only a scientologist can understand the pressure one feels to offer up even the slightest thing that the scientology organization might consider a transgression of THEIR mores," they went on. "This information is used against anyone who departs scientology and dares speak their mind.
"This is not imaginary. There is a documented history of such things. When someone is declared an 'enemy' by scientology, they are fair game."
In a statement provided to Newsweek at the time, the Church of Scientology denied Remini and Rinder's claim that the allegations against Haggis originated from the church.
"Leah Remini, Paul Haggis and Mike Rinder have predictably thrown up a reprehensible smokescreen to turn horrific sexual assault and rape allegations made against Haggis by four women into a bigoted attack about their former religion," the statement read, in part.
"To be clear, the Church has never met the women in this case nor their attorneys and knows nothing about the accusations against Haggis other than what has appeared in press reports and public court documents."
Newsweek has contacted a representative of Haggis for comment.