Lebanon's Residency Rules Expose Refugees to Abuse: HRW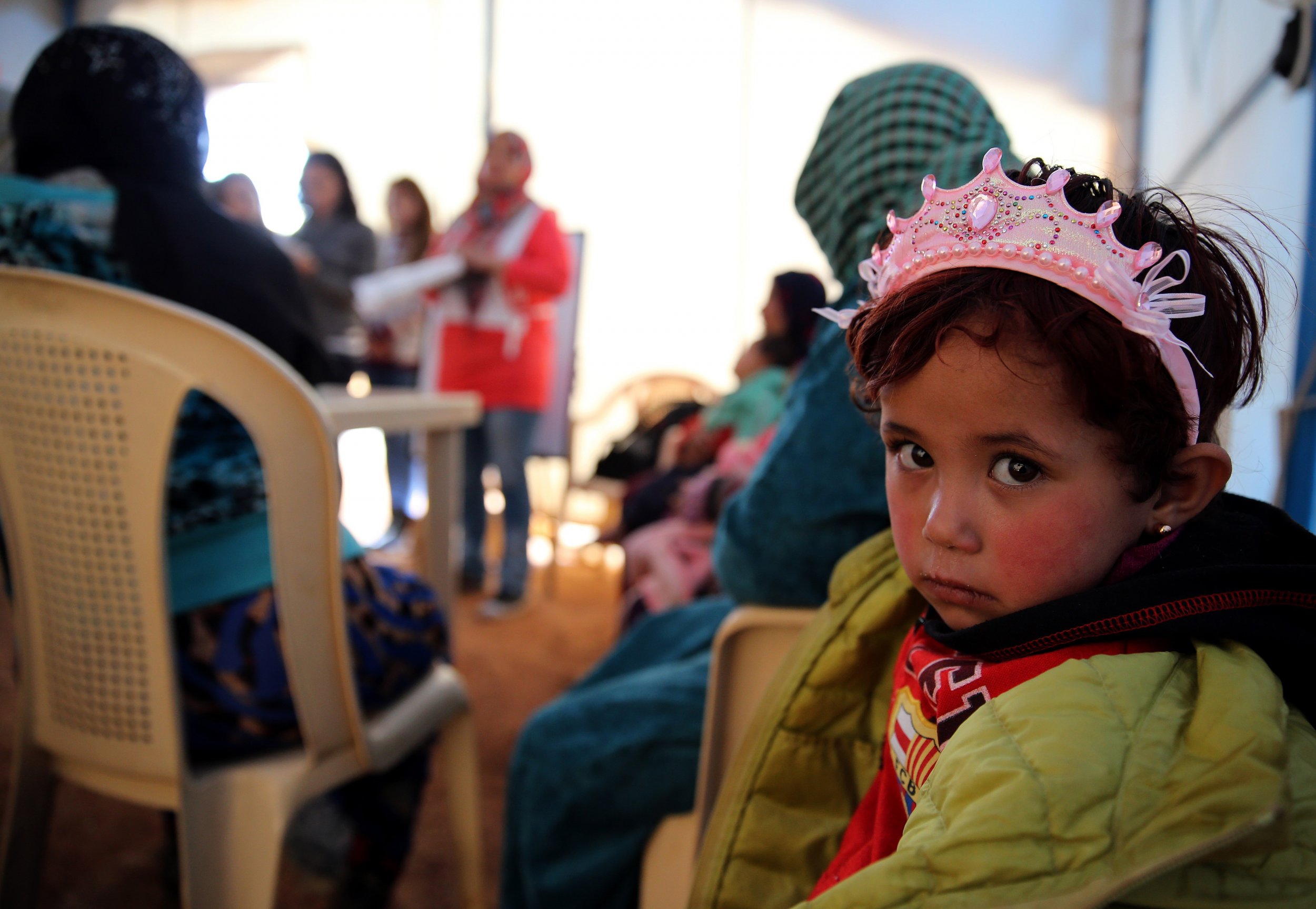 Lebanon is effectively preventing thousands of Syrian refugees from renewing their residency permits, exposing them to possible exploitation and abuse, according to a report released on Tuesday by non-governmental organization Human Rights Watch (HRW).
The 35-page report—titled "'I Just Wanted to be Treated like a Person': How Lebanon's Residency Rules Facilitate Abuse of Syrian Refugees"—says the main problem is that most refugees can't afford the $200 fee to renew their annual residency. According to the U.N. Refugee Agency, 70 percent of Syrian refugees living in Lebanon fall below the national poverty line of $3.84 per person per day.
Unable to cope with the number of Syrian refugees fleeing to the country, stretching essential services to their limit, Lebanon on January 5, 2015 began restricting the number of Syrians entering the country by requiring them to obtain a visa at the border. At the same time, the Lebanese government introduced the expensive renewal fee, the U.N. Refugee Agency (UNHCR) reported.
Before the new visa rules were implemented, the movement of people between Syria and Lebanon was largely unrestricted and Syrians were automatically allowed to remain in Lebanon for six months.
Out of 40 Syrian refugees interviewed by HRW, only two said they had been able to renew their residencies. Those who are left without residency permits are at risk of exploitation within the workplace and abuse, HRW says.
Five Syrian women told HRW that their sponsors, who act as guarantors for residency requests, and employers had attempted to sexually exploit them. Some were too afraid to tell the authorities. Others said they were underpaid by their employers, who take advantage of their inability to complain to the authorities.
Lebanon is host to the highest number of refugees per capita, and one-in-four people living in the country is displaced from Syria. While Lebanon is unable to return people to places where they risk being persecuted or tortured, the country is not a signatory of the 1951 Refugee Convention, meaning that it won't assign refugee status to individuals who would otherwise qualify for it under international law. The procedures for entering and remaining in Lebanon are also based on local law and regulations.
"Lebanon's shortsighted policies are setting the stage for a potentially explosive situation," HRW's Deputy Middle East Director, Nadim Houry, said in a press release on Tuesday. "With international help, Lebanon should adopt policies that allow Syrian refugees to keep their legal status in the country and live in dignity. This is not only the minimum standard for treating refugees, it will also promote stability in the country by regularizing their presence."