'Legally and Morally Wrong': Bush Era Ambassador Blasts Trump After President Calls on China to Investigate Biden
Former United States ambassador to NATO Nick Burns slammed President Donald Trump on Thursday, calling the president's public call for China to investigate his political rival Democratic presidential candidate Joe Biden "legally and morally wrong."
"Calling on one of our great rivals in the world, the Chinese regime, to investigate his political opponent," Burns, who served as the top U.S. diplomat to NATO under former President George W. Bush and later as the under secretary of state for political affairs, said during an interview with MSNBC, "it's wrong to do that. It's legally and morally wrong."
Speaking to reporters outside the White House on Thursday, Trump doubled down on defending his efforts to pressure Ukrainian leaders to look into unsubstantiated claims against Biden while also saying China should investigate his political rival as well. The public call to encourage another foreign government to look for dirt on Biden came ahead of renewed trade talks with Chinese officials.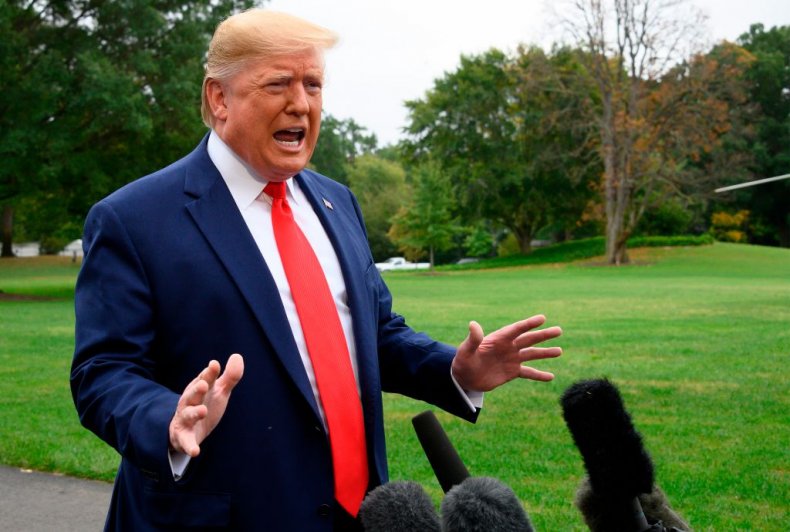 "They [the Ukrainians] should investigate the Bidens," Trump said. "Likewise, China should start an investigation into the Bidens, because what happened in China is just about as bad as what happened with Ukraine."
The president's actions came after Fox News reported on a previously known trip from 2013, when then-Vice President Biden and his son Hunter Biden traveled to China aboard Air Force Two. It has been alleged that Biden's son used the official government trip to enhance his own business interests in China. Critics of Trump may find the president's complaints about Biden somewhat ironic, as Trump's own family has appeared to use the ongoing trade war with China to benefit their personal business interests.
Democrats have launched an impeachment inquiry over revelations from a whistleblower that Trump pressured the Ukrainians to open a probe into Biden and his son, in an apparent bid to dig up dirt on his political rival. Prior to a July 25 phone call with Ukraine's president, Trump ordered the suspension of $391 million in military aid, which was supported by Democrats and Republicans. Critics argue that the aid was suspended as leverage to strong-arm the Ukrainians into launching the investigation.
Although Trump has dismissed the impeachment inquiry as "partisan," several prominent Republicans and conservative commentators have raised serious concerns about the president's actions.
In a separate interview with CNN on Thursday, Burns again slammed the president over the calls for foreign support in denigrating his political rival. The Bush-era ambassador characterized Trump's calls to Ukraine and China as "one of the worst things he's ever done to our democracy."
"I think it disqualifies him," he asserted.