LeVar Burton's 'Jeopardy!' Ratings Were Atrocious—Here's Why
LeVar Burton's guest hosting stint on Jeopardy! proved to be one of the most anticipated when he took on the role during the final week of July.
But the ratings didn't reflect the enthusiasm, as Newsweek obtained Nielsen Media Research figures that showed he pulled in an audience share of just 4.4—making his week the least watched of all of the guest hosts.
Before Burton's stint, Savannah Guthrie and Dr. Sanjay Gupta held the record with a tied low of 4.7 during one of their two weeks on the show—a figure also shared by Good Morning America's Robin Roberts during her week at the lectern.
On the opposite end of the spectrum, Ken Jennings—the show's most successful contestant of all time—peaked with a 6.1 audience share during his six-week stint.
So how did Burton—who was backed by an army of fans and celebrities alike to take over the permanent Jeopardy! host role from the late Alex Trebek—end up with the show's worst ratings thus far? The big issue is timing.
When Jennings kicked off his stint as guest host in January, he was the first of a long list of guest hosts to take over from Trebek, who passed away in November 2020.
Audience curiosity tapered off with each succeeding guest host, with Jeopardy! executive producer Mike Richards (5.9), Katie Couric (5.6), and Dr. Mehmet Oz (5.2) all hitting lower peaks when it was their turn to take over.
And while Green Bay Packers quarterback Aaron Rodgers (5.6) saw a ratings uptick with the first of his two weeks in April, Bill Whitaker resumed the downward trajectory with a 5.2 for each of his two weeks in May.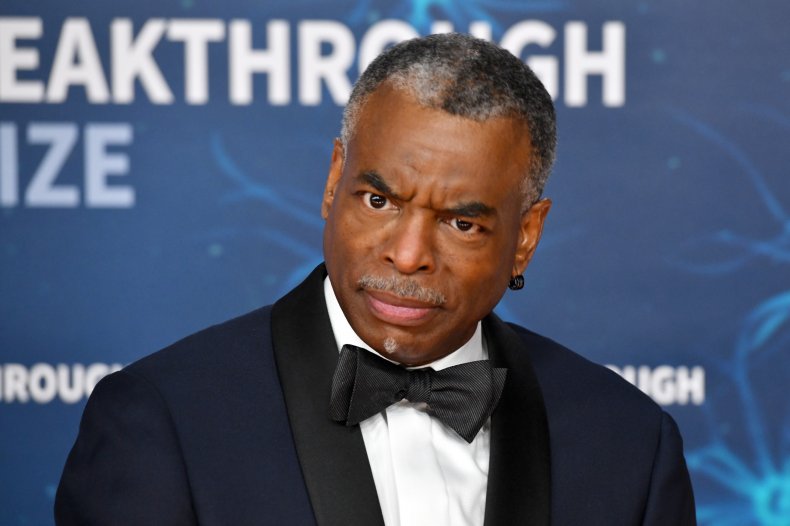 Mayim Bialik, Anderson Cooper and Buzzy Cohen each hit peaks of 5.1 when they stepped into their roles, with George Stephanopoulos scraping a 4.8.
And not only did Burton have to contend with tapering audience curiosity, his stint, which started airing on July 26, he was also forced to compete with the Tokyo 2020 Olympic Games—which trampled syndicated shows across the board.
The international sporting event ran fan from July 23 until August 8, meaning that Burton's entire week was overshadowed by Olympics coverage.
Per Next TV, while the Games chipped away at the numbers, things were made worse on July 27—Burton's second day at the lectern—when the first hearing of the House Select Committee investigating the January 6 Capitol riot aired.
On July 29—Burton's penultimate day on the show—another dent to daytime TV was made by President Joe Biden's announcement of new measures to boost COVID vaccinations, amid the spread of the Delta variant. Hours later on the same day, the NBA draft also drew viewers in big numbers.
The numbers are based on live-plus-same-day national household ratings from Nielsen Media Research.
It has yet to be revealed how David Faber and Joe Buck fared with their ratings as they closed out the list of Jeopardy! celebrity guest hosts.
Burton had previously expressed hopes of succeeding Trebek as the new Jeopardy! host, telling Newsweek in April: "I think I could continue his legacy, I think I would do it proud.
"Yeah, I think I would bring myself and my skills and my life experience. I believe that I will be honoring Alex's legacy by standing on the podium."
Adding that he felt "buoyed" by the wave of support he had received, he went on: "I'm not the only one. And I think that's because it feels as right to them perhaps as it does to me. It just feels like a good fit—it feels like the right thing. When I think about it, when I contemplate it's like yeah, 'that makes sense.'"
Despite Burton's hopes of taking over as permanent host, it was announced on Wednesday that the role would be shared by Mike Richards and Mayim Bialik.
Richards will host the daily syndicated show, while actress and neuroscientist Bialik will present the Jeopardy! prime-time and spin-off series, including the upcoming Jeopardy! National College Championship.
Sony Pictures also revealed that top Jeopardy! winner Ken Jennings will continue as a consulting producer for the show—a role he took on in September of 2020.