Lindsey Graham Asks Biden to End Impeachment as GOP Infighting Escalates
Sen. Lindsey Graham (R-S.C.) called on President-elect Joe Biden to urge Democrats to cancel President Donald Trump's second impeachment trial on Wednesday, after the House impeached Trump while infighting among Republicans who disagree on the issue appears to be ramping up.
Graham asked Biden to speak out against the "destructive" impeachment while praising a speech released by Trump just after the House voted to impeach him. Trump's recorded speech did not mention the impeachment but saw the outgoing president "unequivocally" denounce the deadly violence at the U.S. Capitol last week, when an angry mob of his supporters stormed the building while demanding that Biden's presidential election win be overturned.
"President Trump's statement tonight hit the mark," Graham tweeted. "His speech helps move the country move forward. It is now time for President-elect Biden to rise to the occasion and instruct his party to call off post-presidential impeachment proceedings ... time for President-elect Biden to reject post presidential impeachment because of the destructive force it would have on the presidency and nation."
"Every president is subject to the laws of the land," added Graham. "However, impeachment is political and will further divide the nation. If President-elect Biden truly seeks unity, he has an opportunity to make a major step in that direction by rejecting post-presidential impeachment."
Trump is the first-ever U.S. president to be impeached twice. His second impeachment, for allegedly inciting the Capitol insurrection, was supported by 10 Republicans in the House, making it the most bipartisan impeachment in U.S. history. In comparison, 5 Democrats supported former President Bill Clinton's impeachment in 1998, while no House Republicans voted in favor of Trump's first impeachment in December 2019.
It is not clear whether the 67 votes that would be required to convict him exist in the Senate. Senate Majority Leader Mitch McConnell, who is set to become minority leader next week, has indicated that he has not yet made up his mind on how he will vote, although several reports indicate that he could be open to the idea. Several other GOP senators also appear to be open to potentially convicting Trump, leading to fierce infighting within the party. Although Graham did not mention McConnell by name, he appeared to reference both the leader and the party conflict in a statement issued shortly before the House vote.
"Supporting the impeachment of President Trump under these circumstances will do great damage to the institutions of government and could invite further violence at a time the President is calling for calm," Graham said. "It is a rushed process that, over time, will become a threat to future presidents. As to Senate leadership, I fear they are making the problem worse, not better ... To my Republican colleagues who legitimize this process, you are doing great damage not only to the country, the future of the presidency, but also to the party."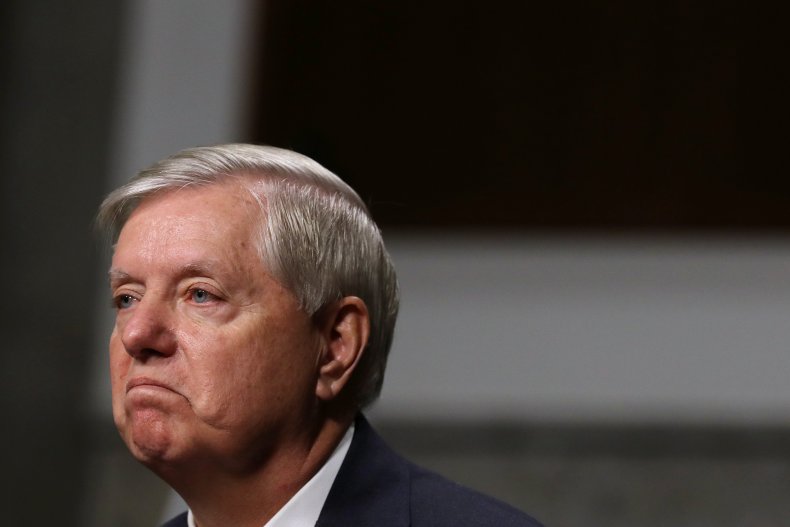 Deep divisions among Republicans started to form following Trump's defeat in November, which the president blamed on massive voter fraud despite no evidence. A minority of Republicans opposed most in the party who continued to support Trump's refusal to accept the results, even as he baselessly suggested that GOP election officials in states that he lost, such as Georgia, were involved in a conspiracy against him.
Divisions almost certainly increased after the party lost hold of the Senate following dual losses in Georgia runoff elections last week. Some observers have suggested that Trump's continued push of baseless claims that the election was "rigged" may have suppressed GOP turnout in the crucial elections.
Graham has been a staunch supporter of Trump during his presidency, despite strongly speaking out against him prior to his being elected in 2016. Following last week's insurrection, he abandoned plans to support objections to Biden's win in Congress, saying that he and Trump had been on "a hell of a journey" but "enough is enough."
On Tuesday, Graham traveled with Trump to Alamo, Texas. During the trip, the president defiantly insisted that his speech to supporters before the riot, which included further evidence-free claims that the election was "stolen" and encouragement for the crowd to "fight like hell" to overturn results, was in fact "totally appropriate."
Newsweek reached out to the Biden transition team for comment.