Lindsey Graham 'Should Be Afraid' of Trump Probe: Former U.S. Attorney
South Carolina Senator Lindsey Graham should be wary of the investigation into former President Donald Trump's alleged attempts to overturn the 2020 election results in Georgia, according to a former U.S. attorney.
Michael J. Moore was quoted in a New York Times report on Thursday as saying that Graham "should be afraid of being wrapped up in any conspiracy indictment."
"I wouldn't even want to show up as an unindicted co-conspirator in the case she is trying to build," said Moore, referring to Fulton County District Attorney Fani Willis, who launched the probe in February 2021. "I don't know that her RICO (Racketeer Influenced and Corrupt Organizations law) efforts will survive appeals," he said, adding that Graham "still wouldn't want to be in it."
In July, Graham was one of several people subpoenaed by a grand jury in Georgia that was assembled for Willis' investigation. Graham has faced allegations that he suggested Georgia's secretary of state toss out legal ballots from the 2020 election. The subpoena said that it was looking into whether Graham casting doubt on the validity of some election ballots was an attempt to "explore the possibility of a more favorable outcome" for Trump.
The Republican lawmaker has denied these accusations, and his team has been trying to fight the bid for his testimony.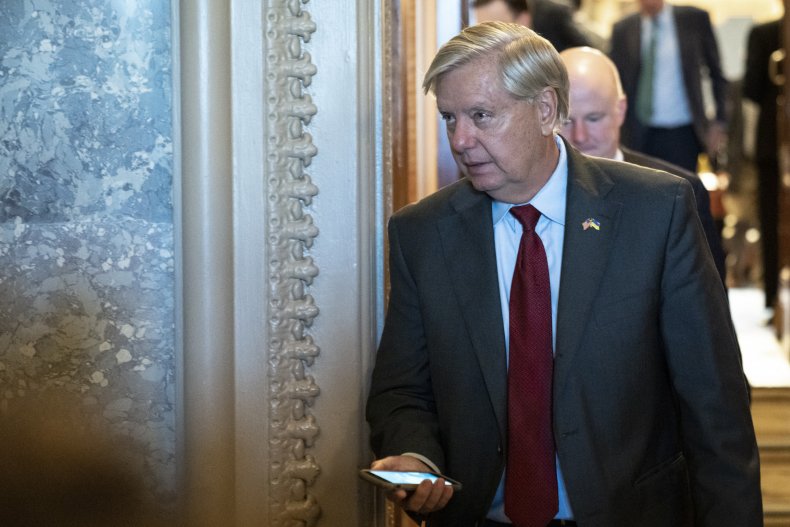 Glenn Kirschner, a former federal prosecutor and legal expert, has suggested that Graham is "desperate" to avoid testifying under oath so he doesn't incriminate himself. His lawyers, meanwhile, have condemned the probe as politically motivated.
Willis told CNBC in July that she wouldn't rule out a potential subpoena for the former president himself, saying that "anything's possible." Her investigation into Trump centers on when he asked Georgia Secretary of State Brad Raffensperger in a taped call to "find" more than 11,000 votes in the state after his election loss to President Joe Biden. A recording of that call and a transcript were released by The Washington Post on January 5.
In March 2021, Willis had an expert on Georgia's RICO law sworn in to aid in the probe, the Associated Press reported. When she sent letters to state officials asking them to preserve evidence for the investigation, she listed racketeering as one of the potential violations of Georgia law she was looking into.
Newsweek reached out to Don McGahn, a former Trump White House counsel and lawyer reportedly hired to represent Graham in his effort to block the subpoena, for comment.