Liz Cheney Praised for Fighting Trump's MAGA Ahead of Likely Primary Loss
Some social media users are rallying around Republican Representative Liz Cheney and praising her work against former President Donald Trump and his allies ahead of what polls show could be a significant loss in the primary Tuesday.
Though she and Trump are in the same political party, the Wyoming lawmaker has become a staunch critic of the former president for his alleged role in the January 6, 2021, Capitol riot and has pushed back against unproven claims of fraud in the 2020 election.
Cheney, as the vice chair, is one of just two Republicans—the other is Representative Adam Kinzinger of Illinois—on the House Select Committee investigating the riot. Cheney is also one of a handful of GOP House members who voted to impeach Trump in the wake of the Capitol attack.
Her opposition to Trump and his base, which touts the Make America Great Again (MAGA) slogan, has drawn the former president's ire. He endorsed her top Republican challenger, Harriet Hageman, in 2021, describing Cheney as "disloyal" and a "Republican in name only," or RINO, in a statement.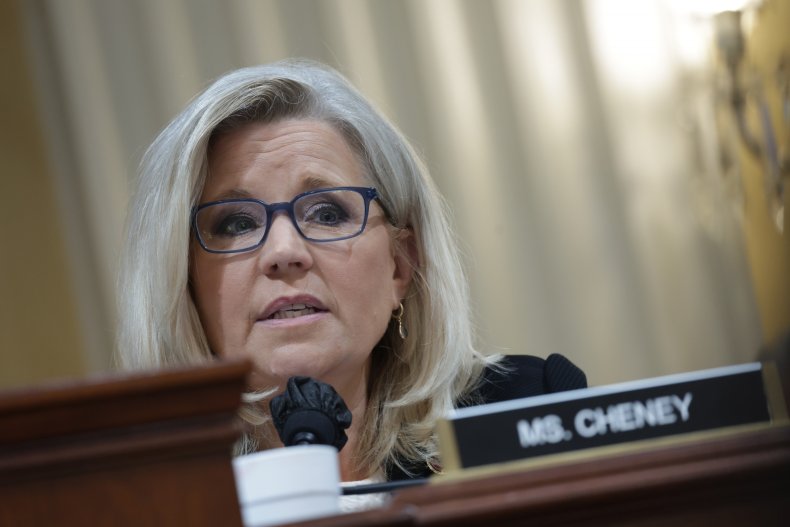 Now, as polls show that Hageman is well-positioned to defeat Cheney in the GOP primary, Twitter users are praising her for maintaining her strong stance against Trump despite the criticism.
Joe Walsh, a former U.S. representative, predicted in a tweet Monday that Cheney will lose the primary "by a lot" but added that "she will lose with her honor & integrity intact."
"She'll lose as an American hero who defended her country & her Constitution," he wrote. "She'll lose as a woman of immense courage, standing alone in a party of cowards. Thank you Liz."
Meghan McCain, daughter of the late U.S. Senator and Republican presidential candidate John McCain, tweeted Tuesday that no matter what happens in the primary, Cheney should be commended.
"Liz Cheney has guts, is an original and goes against the grain and MAGA kool aid drinking group think that's a cancer in GOP leadership," she wrote.
"If all you can be today is someone that bends the knee to MAGA - this party is a waste," McCain added.
Attorney and political commentator Christopher Hahn wrote that if Cheney loses the primary, "it confirms that the GOP values fealty to a tyrant over everything else."
"If I lived in Wyoming today, I would be a registered Republican, proudly voting for Liz Cheney in the Republican Congressional primary," professor Fernand R. Amandi tweeted. "I disagree with her on virtually every issue, except the only one that matters — making sure we preserve, protect and defend the Constitution."
Kinzinger, who is also a fierce Trump critic, is not seeking reelection.
Newsweek reached out to a Cheney spokesperson for comment.